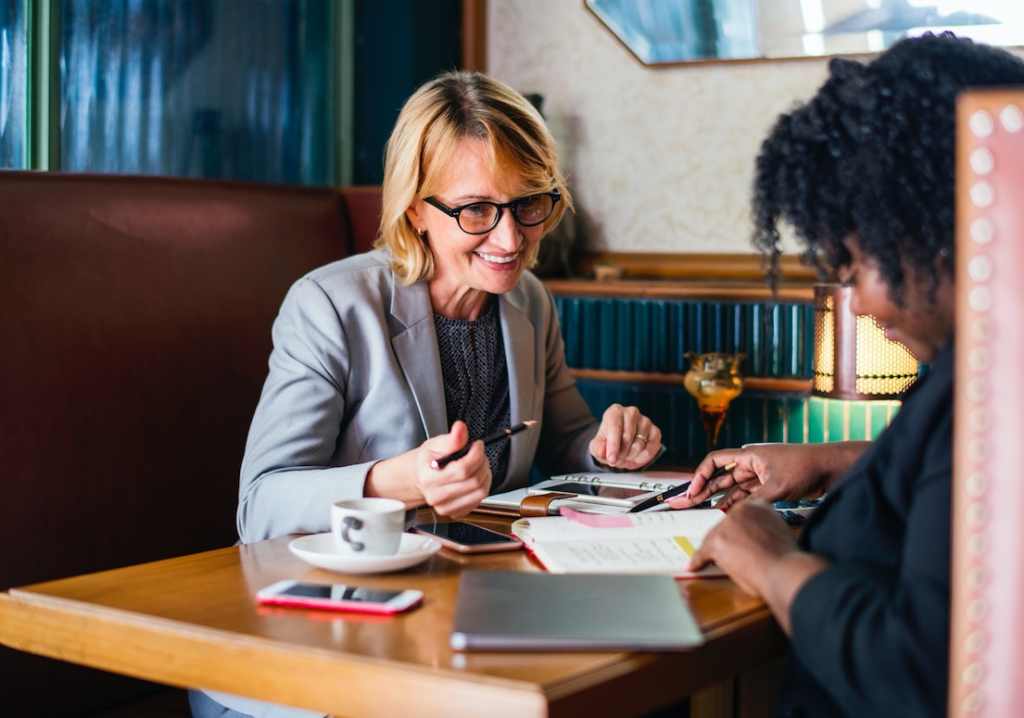 A business lead can be a potential customer.  Finding customers and those who may be future customers is an important part of corporate strategy.  Known as "Lead Generation," this process is important and often overlooked.  Companies that select and target customers tend to be more profitable.  They can better manage Customer Acquisition and Retention Costs.
Understanding and implementing Lead Generation processes are critical.  Increasingly, technology supports this lead generation process.  But knowing who is your core customer is where SIS comes in.  SIS also provides value in niche markets such as Industrial markets, where there are specialized buyers that technology cannot easily identify.
Understanding Lead Generation
When one person asks a question, such as making an inquiry, about a product or service there may be no intention or capacity to make a purchase. But another person may be directly or at least to some extent be involved in the decision to do so.
Example: You might be interested in cars and explore online and off line for the latest photos, brochures, features and prices of new ones. Maybe even take a test drive. But unless you go beyond gathering information to satisfy your curiosity, you are not really a lead. If however, your latest phone bill is through the roof and service is faulty, and you are actively seeking an alternative supplier to obtain detailed comparisons to your current service provider, you have become a lead. In fact, if a sales person reaches out to you with an offer that better meets your needs, you have become a "qualified" lead.
Therefore, lead generation essentially involves gaining the attention and interest of qualified prospects enough for them to learn more about a product or service and engage in a process with a business that hopefully will convert to a purchase.
How are leads generated?
Your approach will depend on whether you sell to consumers or to other businesses, online or off line.  Nearly every marketer will use some, or maybe even all of the following to begin the process:
SEO (Search Engine Optimization)

SEM (Search Engine Marketing)

PPC (Pay Per Click)

Banner ads

Trade shows (real or "virtual")
Conferences (e.g. presentations, exhibits)

Webinars

Content (white papers, blogs, case studies)

Print advertising

Direct mail
Email marketing (e.g. newsletters)

Social media (e.g. twitter, Google+, Facebook, Instagram)

Mobile marketing

Telemarketing (following up on inquiries in an effort to determine who is "qualified" to buy)

Videos (e.g. YouTube)
How do you generate qualified leads?
Maximizing the number and percent of leads from qualified buyers isa primary goal of lead generation. The challenge is to determine which lead generation techniques yield the biggest bang for the buck.
Whether in a B2C or B2B environment, one of the keys to good lead generation is to provide some real, or at least perceived value in exchange for a person's time.
Provide information about a product or service or your company that makes one want to learn more and include you in their "consideration set", e.g. specs, list price, colors, sizes, availability, delivery time; accreditation, years in business, number of locations?
A different approach involves education or instruction – examples include a webinar, a white paper, a copy of a slide presentation, or a case study that shows how to use or do something. This generally conveys a sense of authority, experience or knowledge that creates a positive image of your company.
How can research help to prioritize and improve your lead generation methods?
Whether done internally or outsourced, there is a lot of information that can be collected and analyzed via a short survey. It would be very useful to have the answers to such questions as these:
What problems are prospects trying to solve (or what are their needs)?

What specific information will they find valuable and/or need to know in order to make a decision?

Where do your prospects go to find information about the kind of products or services you provide?

How would they like the information delivered(e.g. online, via email, in person)

How often do they want to hear from you?
What is their timeframe?

What is their budget?

What level of authority do they have to make the purchase?

Is anyone else involved in the purchase decision?

Is it a new, first time purchase?

Are alternative suppliers being researched? (If so, for competitive purposes, which ones?)
Which lead generation techniques are the best for your company?
Market Research can go beyond getting the answers to the above questions by helping in the design, conduct and measurement of different approaches.For example, A/B or multivariate testing can be used to find out the impact on lead generation of elements in a print or website ad or message (Caution: there can be a staggering number of variables!)
Which words are more effective?

Does the inclusion of an image, graphic or photo matter? – of a product and/or people? what kind of people? an individual or group/family?

What about the size, layout and positioning of its elements?

Is contact information (website's URL, email address, or phone number) present and discoverable?

Is there a clear call to action? (It is so important to let the prospect know what to do!)