B2B Market Research
SIS International Research is a leading B2B Market Research firm.  Formerly known as Strategic Intelligence Systems, SIS has developed an unparalleled reputation for excellence in B2B Research and Market Intelligence since 1984. We provide clients with many levels of intelligence for complete market insight.
Businesses to business transactions are those that involve the sale of one company's product or service to another company.  The B2B market is large and surpasses the size of the consumer market.  The business-to-business market differs in significant ways from business-to-consumer research.  Products are traded differently, and there are many dissimilarities between B2B and B2C markets.  B2B Market Research, therefore, requires a unique approach.
B2B Market Research helps companies to:
Define their markets
Measure the changing needs of customers
Strengthen their competitive advantages
Make better business decisions
Gain competitive intelligence
Uncover new opportunities
Determine whether or not there is a viable market for the goods and services
Empower the company to refine their offerings
Why B2B Market Research is Necessary
B2B companies require robust market research because it tells them who their customers are, and why they purchase their products. It also helps them to figure out metrics such as the cost per acquisition of a client, and it gives a clearer understanding of what the market wants in a product or service. B2B Market Research helps companies to gain valuable information about:
Economic shifts
Competitors
Current market trends
New opportunities
Customer insights
B2B market research also helps businesses to identify new development opportunities and threats in good time. It can also help companies to uncover their Unique Selling Proposition (USP).  Companies think about their competitive advantage and about creating advantages that competitors cannot easily replicate.  B2B market research companies often test products, ads, services and market opportunity for the following outcomes:
Desirability: A product or service must be desirable, or the market will not create demand for it.
Distinctiveness: Customers should able to tell the company's product offerings apart from those of other players in the market
Defensibility: B2B market research companies must be able to deter or prevent competitiors from replicating strategic advantages.
New Digital Touchpoints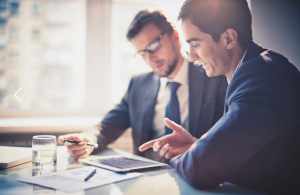 B2B buyers behave differently today, and this is part of the reason why B2B market research is necessary. Prospective buyers use the internet to educate themselves, to evaluate the experiences of other customers, and to narrow down their lists of potential suppliers.   They consult industry websites, news, directories and industry websites to keep track of new trends and vendors.
B2B managers can consult new analytics tools and big data provide cutting edge measures of performance.  Business managers also have a variety of sources they access to keep informed.  As a result maintaining ROI on ad spend is important.
About our B2B Market Research Company
SIS is a founding member of the Society for Competitive Intelligence Professionals (SCIP) in 1986. As a leading member in this field, ethics are of paramount concern and we strictly adhere to SCIP's code of ethics.
We have grown to be known as a global B2B market research firm; we are a premier supplier for many of America's and the world's most prestigious companies. Our large client list in business-to-business research includes most clients in the Fortune 25 and Global 500.
Our B2B research can be conducted in support of primary research methods, or in-depth interviews with
Customers
Competitors
Suppliers
Distributors
Industry leaders
Executives
Decision Makers
Government officials
Industry agencies, including trade associations and trade press
Secondary research, known as desk research or literature research, can also derive information from published sources. These materials may include brochures, press releases, published reports, databases, advertising, government filings, news articles, photographs, books, blogs, social networks, journals, letters and memos. For international projects, these searches are conducted within the target countries and local languages.
B2B Market Research provides:
Market sizing data
Customer insights & lists
Segmentation
Forecasts
Partner sourcing services
Market entry strategies
Market Opportunity insights
Our researchers conduct strategic analysis to turn information into actionable insights. Using insight-driven research, companies can evaluate their entry strategy in context of risks and opportunities, allowing them to confidently select a mode of entry such as Foreign Direct Investment, Licensing, Franchising and Strategic Alliances.
B2B Market Research Tools
Some of our tools that SIS uses are:
Interviews: This method is a tried and true approach to conducting B2B market research across a broad diversity of industries. Fewer interviews are generally necessary for B2B companies when compared to B2C companies, due to the limited number of buyers in B2B markets.
Email and Mobile Surveys: SIS has extensive B2B market research databases and networks around the world.
Qualitative/quantitative research: The complexity of B2B markets means that they must often use multiple research methods in conjunction. "Tele-depth" interviews are popular since they are generally more convenient and cost efficient than face-to-face meetings.
SIS offers "Coast to Coast" B2B Market Research in the United States, Europe, Asia, Latin America, the Middle East and around the world.  Our methods include:
B2B Recruiting
In-Office Ethnography
Video Interviews
Skype Interviews
Central location tests [CLT]
Telephone surveys
Key Opinion Leader research
Decision Maker Insights
Online surveys
C-Level interviews
Executive Roundtables
White Paper development
Focus groups [including our wholly-owned NYC facility providing competitive pricing]
Our Unique Approach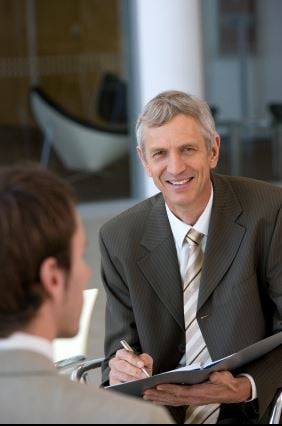 We offer hybrid intelligence in business-to-business research, which integrates Market Research and Competitive Insights.
Market Research provides critical insight regarding the "voice of the customer" and how a company and its products are perceived in the market. Competitive Intelligence, in contrast, provides valuable information on their important aspects of the external market environment – emerging and potentially disruptive technologies, political and regulatory developments and competitor activities.
When effectively integrated, Market Research and Competitive Intelligence provide a powerful management tool for executive decision-making. This future-oriented perspective of analysis will challenge you to evaluate underlying market assumptions, allowing you to plan for, and even simulate, a myriad of future market scenarios.
Companies can benefit when they understand best practices and competitor movements. Benchmarking can be useful to understand:
Pricing differences among competitors
Needed improvements within one's own company
Best practices and Best-in-Class companies
Competitor movements
The integration of research and intelligence will also enable you to assess current and future investments, manage risks, provide new ideas on business operations, and improve reaction time to industry developments. Most important, robust complementary Competitive Intelligence (CI) and Market Research (MR) initiatives will enable your executives to avoid surprise, identify threats, vulnerabilities and opportunities, forecast and anticipate future competitor actions, and out-maneuver the competition.