B2B Ethnography Market Research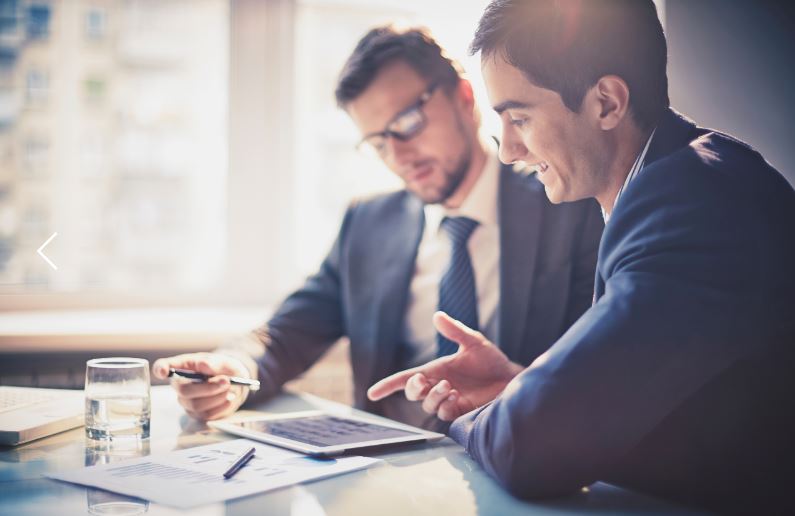 What is an Ethnographic Interview?
Ethnography Market Research involves being immersed in or living with a culture, but it could also pertain to a corporation or business entity. In-person interviews help to understand behaviors, attitudes, motivations and preferences, and sometimes social rituals. If you put these together you have the core of a B2B ethnographic interview.
Ethnography provides in-depth insights into behavior by observing the workplace, people, decision-making, and non-verbal communication that can emerge in the course of the interview.  Prototypes and messaging can be tested with respondents.  Because the interviews are held in the respondents' workplace, it simulates the decision making environment.
As a qualitative technique, it is a micro version of an ethnographic study in which people who are performing tasks in a natural business situation are observed, and asked what they are doing, why they are doing it, and what they are thinking about.
Though most ethnographic studies are done in the home or community for many days, it is possible and highly informative to interview people in their work environment – if only for an hour or two. Doing so provides a rich background about the physical space, equipment, furnishings, coworkers, and other resources that impact the actions, mood, and performance of a person doing their job within a corporate culture.
When to use Ethnographic Interviews
For a company that sells a product or service, it becomes possible to actually observe how and when it is used in the real world at the time it is being used. Questionnaires can be administered before and after a visit to complement the detailed open ended and probing questions asked during an on-site interview.
The main difference between a typical market research interview and an ethnographic one is the attention paid to the surroundings of the respondent. Among other things, one can actually see if a person works in a cubicle or a private office, with many or few colleagues, in a quiet area or one with distractions – any of which may affect how tasks get done.
How is a B2B Ethnographic Interview conducted?
A D

iscussion Guide

should be developed to frame the content to be covered. Subjects should be told in advance that they might be asked to perform an activity and/or show how they use a product or service in the course of completing it. Sample questions include:

Under what circumstances do you use the product?

How exactly is it used?

Does it entirely solve the problem, or get used with something else?

How does the product compare to alternatives (from competitors)?

Is it used for other (unintended) purposes?

Who else uses it – e.g. a colleague with the same, or a different function?

Sometimes a

second researcher

is present to take notes and make additional observations while the interviewer is focused entirely on the dialog with the respondent.

Because of heightened security since 9/11 in nearly all businesses, the taking of photos or videos within a factory, office building or store is often discouraged or outright banned. Pictures may be taken from the exterior (e.g. public parking lot or road) or obtained via online sources such as Google Earth or Maps. The more you can gather about the person's environment, the better able you will be to ask about, and understand the respondent.

Interior pictures

may still be obtained with the proper authorization gained in advance of any visit/interview. An alternative is to ask subjects to take their own, non-proprietary photos of their work space, products being used, colleagues, and open spaces such as a cafeteria, break room or meeting room. If photos of the interviewees themselves can be obtained, they can be shared as part of a report of findings that will help others to "see" who was interviewed. They can be used to create a

persona

of the B2B buyer of interest to the client.

Before the interview, it is possible to have a subject complete a short

diary or survey

describing a typical day or week including key responsibilities, sources or products used, or approximate time required for a common task.

After the interview, a different short survey can be developed based on the total set of interviews and observations.

By combining all of the findings from qualitative (b2b ethnographic interviews, focus groups) and quantitative (pre and post surveys) methods, a business will be in a better position to understand many more of the subtle factors and desired features that ultimately impact a buying decision.

 

Having this information is highly valuable to the production, marketing and sales functions who may be charged with creating new products or services that better fulfill user needs.

Recruiting and compensation:

Unlike many other types of market research, ethnographic interviewing cannot be done online, over the phone or any way other than face-to-face.

The amount of compensation will depend upon how much time will be needed for the interview (perhaps an hour that coincides with lunch, over coffee before the start of the workday, or at the workplace after the workday). 

If additional tasks are requested, there should be additional payment for each. For example, offer $100 for the interview, $25 for a pre and post survey, and $25 for a set of photos that meet client requirements (this could also be a condition for payment for the interview).
Benefits of B2B Ethnography
Detailed observational insights into workspaces, workflows and processes
Useful In-Person insights into non-verbal communication such as body language
More in-depth insights than a standard B2B Interview
Ability to witness workplace situations and decision making processes