Ideation Research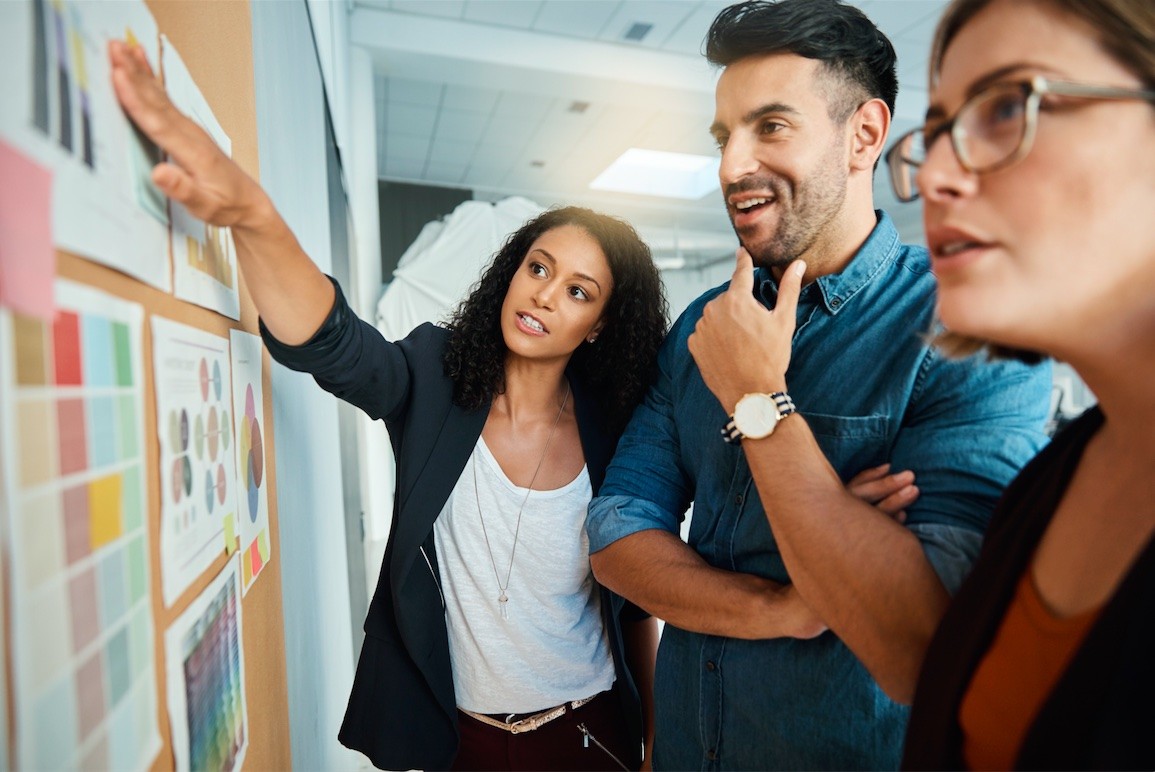 What is Ideation?
In both the consumer and B2B marketplace, the goal of ideation (or the ideation process) is not just to generate ideas. Instead, it should focus on how to best satisfy any unmet needs of your customers.  An ideation workshop involves a creative process to address this challenge. In many respects it is similar to what is often called a brainstorming session. Ideally it leads to the development of improved or previously unimagined new products or line extensions.
Market research can be used as a preliminary step to learn what consumers need or desire to do easier, faster, cheaper, or more effectively. Personal interviews, focus groups, online or telephone surveys are just a few methods that can help to uncover some of these needs. The gist of the questions would revolve around "what else would you like…?"
How Do You Conduct an Ideation Workshop?
One of the earliest tasks is to find a qualified moderator – almost always a professional from outside your company who has experience running such exercises. Next, in order to obtain the broadest possible feedback, between 8 and 12 members from inside your organization should be invited to participate. They should possess a diversity of traits or characteristics, e.g. gender, age group, management level, job function. In the workshop, all individuals and their ideas should be treated equally, without judgment or bias. Participants may not know each other, and except for their first names, need no further identification.
There are a number of commonly used personality "tests" that help to place people into certain categories. Myers-Briggs for example, asks a set of questions after which people are assigned to one of 16 personality types, some of whom may be more introverted, extroverted, intuitive, analytical, or creative.
Rules or constraints may be set up to force people to think in new and different ways. For example:
Because of shortages or price increases, what if you could not use certain ingredients or materials to produce a product?

How could you complete a task in half the time or for half the cost?

How would a company in another industry address the problem?
The session leader will ordinarily have certain items available in the meeting room:
Post it notes of different colors and sizes

Flip charts

White boards

Markers in different colors

Toys, objects or games to reduce tension, create a fun atmosphere, and stimulate out-of-the-box thinking
Participants may be asked to co-create or create drawings or simple sketches and place them around the room for others to see and react to. This co-creation dives deep below the surface to uncover intuitive insight.  Diagrams may be used to connect and rearrange words, pictures, ideas and concepts. It is important to hear from everyone in an environment where there are no wrong answers or statements.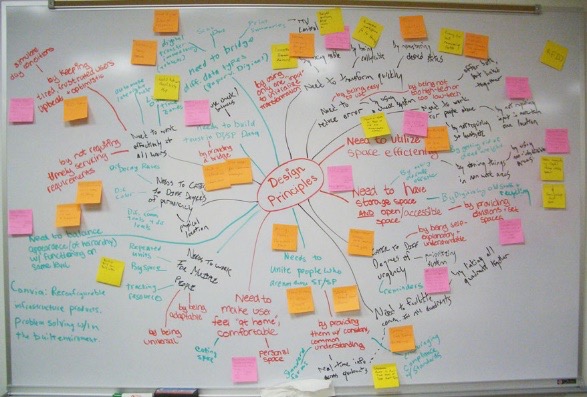 What Are the Benefits of an Ideation Workshop?
At some point, usually with an hour to 90 minutes, many ideas will have emerged and the pace of new ones will diminish. It should be possible to group them, discuss them, and then evaluate and rank them according to internally agreed upon criteria (e.g. solves a common user problem, is feasible, and can be produced within a reasonable time or cost limit).
Since the goal is to fulfill unmet customer needs and desires, there is really no limit to how many options should be pursued. But from a practical point of view, perhaps just a handful should be further explored in terms of resources required and potential return on investment.
Ultimately, terrific ideas for innovative new products or services that solve problems for your customers will be the outcome.