Technology is rapidly disrupting both the education and corporate eLearning industries. Schools, governments, companies, and entrepreneurs alike are all new consumers of Education Technology services and products. To help meet this growing demand, SIS International has launched EdTech Research and Strategy Consulting services.
SIS International – EdTech Market Research and Consulting solutions:
Innovation Consulting

Ideation and Idea Creation
Innovation Workshops

Market Research

Data Collection & Norming
New Product Concept Testing
App & Software Usability Testing

Strategy Consulting

Market Opportunity, Entry & Sizing
Go To Market Strategy
Competitive Analysis
Asia-Pacific Market entry
Corporate eLearning Solutions
$40.9bn
of Global Market Value by 2020.
54%
Of the global EdTech market will be Asia-Pacific by 2020.
15,000
Companies in the EdTech ecosystem.
EdTech is solving education challenges such as the shortage of teachers, quality of education, and geographic issues. This is particularly true in the Asia-Pacific region, which is forecasted to be the largest consumer of EdTech.
SIS has launched new Education Tech solutions to help companies capture new opportunities, such as Adaptive Learning, which dynamically tailors learning priorities and difficulty to the learner's level.
The company also launched new Education Tech solutions to capture new opportunities such as Adaptive Learning, which tailors learning priorities and difficulty to the learner's level.

SIS already has extensive Market Research experience working in a variety of Education industry sectors. The company has developed core competencies in:
Digital Whiteboards & Classroom Hardware solutions
Corporate eLearning
Educational Testing
Education Learning Management System (LMS) platforms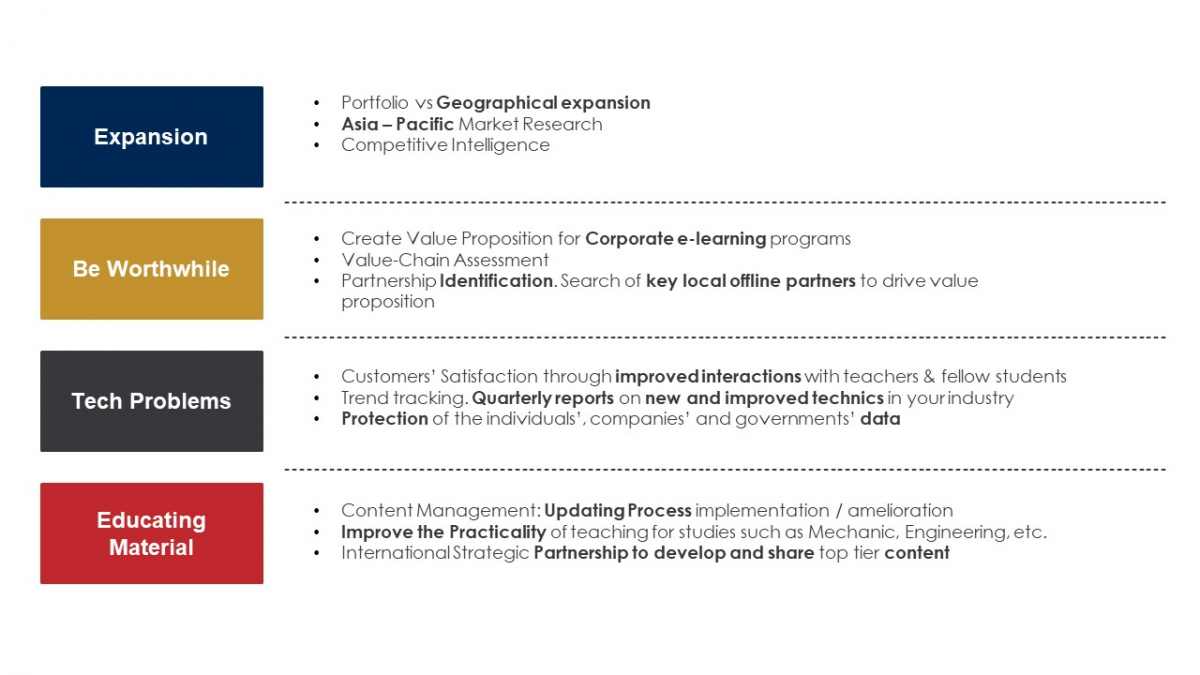 Other Services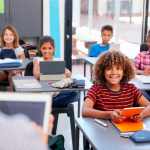 SIS International Research provides leading Education Technology Market Research and Strategy Solutions. Learn more about EdTech Research and Strategy.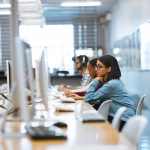 SIS EdTech provides Market Research, Data and Strategy Research for the Technology and Education sectors. Learn more about Learning Management Systems Market Research.
SIS International has the resources to help you transform challenges, into opportunities.
Education Technology Market Research | SIS EdTech from SIS International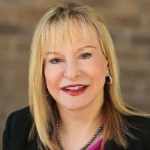 Ruth Stanat, CEO of SIS, says that the challenges faced by EdTech companies are growing. The barriers to entry have lowered and there are providers offering their services for free. Furthermore, learning programs must be up to date, which further increases costs.
And with an increasingly competitive market EdTech companies have started thinking about portfolio or geographical expansion to keep growing their revenue streams!
The SIS Team believes EdTech companies have mastered the technology challenges, but must prove the investments in their solution are worth it, by overcoming the following problems:
Free content devaluing Paid content
Lack of Interactions with other people
Entering the corporate e-learning market
Strong offline local competition
Short life-time of educating content
Limited practical components (e.g. mechanical studies)
Expansion: Geographical or Product Portfolio?
EdTech Solutions:
Usability Testing
New Product Concept Testing
Innovation Research
Data Collection & Norming
Strategy Research