Baby Formula Market Research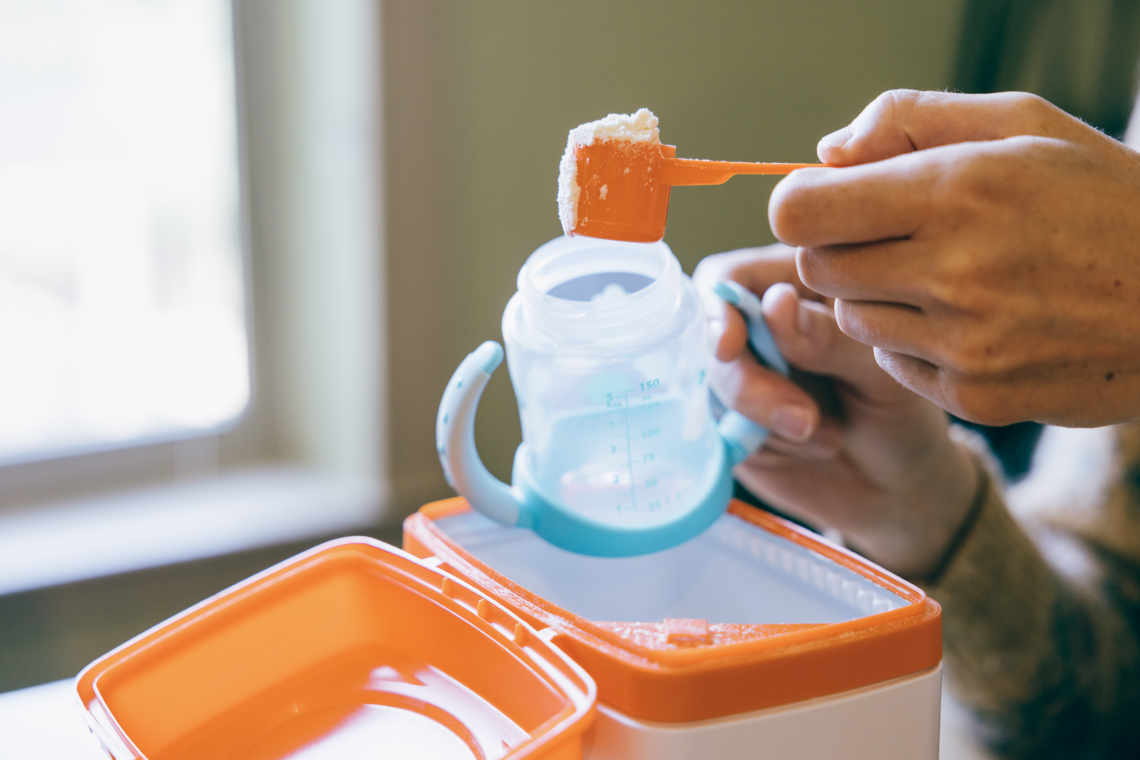 As the need for baby formula continues to grow due to the increasing number of working mothers and the prevalence of nuclear families, it is vital for businesses to stay informed of the ever-evolving consumer demands and preferences.
Therefore, baby formula market research provides critical insights and data to assist manufacturers and retailers in making well-researched decisions and remaining competitive in this complex market.
Purpose of baby formula market research
The outcome of baby formula market research is to gather data and insights into consumer preferences, trends, behavior, competitive landscape, future outlooks, among others. Through comprehensive baby formula market research, producers and vendors can gain a better understanding of their target demographic, their needs, and the factors that shape their buying decisions.
With this data, businesses can construct more effective marketing strategies, advance product innovation, and take better business decisions after identifying market patterns, prospects, consumer behaviors and tastes, and competitive landscape.
Key market segments
Baby formula market research should consider multiple outlets, including supermarkets, drug stores, and online retailers.
It should analyze the nutritional needs of newborns, infants, and toddlers. Products are expected to be carefully formulated for each age group to meet their dietary requirements.
Market research for baby formula should also assess the types of packaging including cans, plastic containers, and packets.
Market drivers and trends
It is crucial to consider the relevant market factors and current trends when conducting a baby formula market research analysis, including:
The growth of the global population because it has brought an increase in the number of births, subsequently raising the demand for baby formula in the near future.
The influx of female workers into the workforce has generated a surge in the need for easy-to-use infant formula products.
The consumer's heightened understanding of health and wellness is prompting an increasing demand for organic and natural baby formula products.
The use of e-commerce is rapidly expanding, offering baby formula companies and vendors fresh prospects to reach a broader clientele, particularly in areas with limited traditional retail options.
Opportunities
Analyzing baby formula market research can reveal important insights about the target market and provide companies with the data they need to stand out in this crowded market.
The baby formula market research presents considerable prospects for product innovation due to the progression of technology. Manufacturers can take advantage of these opportunities to produce new formulas and ingredients, devise novel packaging designs, and create different delivery formats to satisfy the ever-changing requirements and preferences of consumers.
Rapid economic development in emerging markets such as China and India. These markets have significant potential for growth because of the rising disposable incomes, urbanization, and changing lifestyles in these countries.
Manufacturers can leverage e-commerce platforms to reach a greater consumer base, diversify their distribution channels, and take advantage of the valuable consumer data provided by online retail to optimize product design and marketing approaches.
As consumer attitudes evolve to prioritize environmental concerns, manufacturers in the baby formula industry have the opportunity to stand out in the market by introducing sustainable product designs and production processes. This provides a unique opportunity to capitalize on the growing demand for eco-friendly products.
Challenges
Some of the key challenges that are often examined in baby formula market research are:
The increasingly competitive landscape with dozens of established and up-and-coming organizations vying for market share. It makes it harder for new companies to differentiate themselves and gain a wide customer base.
Manufacturers of baby formula must adhere to stringent regulatory protocols to guarantee the security and adherence of their products. Thus, when conducting baby formula market research, it is essential to take into account regional disparities in consumer tastes, government regulations, and market trends.
In the event of a product recall, manufacturers may be subject to serious economic and reputation repercussions as well as a decline in customer trust. Similarly, the potential for reduced sales of certain baby formula products due to allergies, intolerances, and digestive issues can pose a concern for manufacturers.
The baby formula industry relies heavily on a multifaceted international supply chain, which can be subject to disruptions or delays, resulting in decreased product availability and financial losses. It poses big risk for global companies that operate in short time frames.
Major players in the baby formula industry
The most noteworthy companies in the baby formula market, according to recent market research, are:
Nestle S.A.
Pfizer Inc.
Danone S.A.
Abbott Laboratories
The Kraft Heinz Company
Mead Johnson Nutrition Company
Beingmate Baby & Child Food Co. Ltd.
The Hain Celestial Group, Inc.
Among others.
The world's leading companies in the baby formula industry account for a substantial share of market revenues. To maintain their competitive edge, they are heavily investing in R&D, expanding their distribution networks, and launching new products tailored to consumer demands.
Market trends and future outlook of baby formula market research
The market is showing an inclination toward organic and natural baby formula products that are free of artificial colors, flavors, and preservatives. Manufacturers should adapt to this shift in demand by formulating organic and natural products that resonate with health-conscious parents.
Parents are showing a heightened awareness of the importance of proper nutrition in baby formula, leading to an increased demand for products that provide a well-rounded nutritional profile comprising proteins, carbohydrates, and vitamins.
Parents have a wide range of options when it comes to selecting a baby formula, including liquid and ready-to-use products, but powdered formulas are the clear preference. Powdered formula is advantageous in terms of convenience, affordability, and extended shelf life when compared to liquid alternatives.
The progress of technology has enabled manufacturers to create novel baby formula products. One example is formulas that imitate the nutrients of breast milk, as well as formulas containing prebiotics and probiotics to promote gut health. Moreover, smart packaging technology is being implemented to ensure product quality and freshness.
The baby formula market is projected to experience considerable expansion in the near future, driven largely by emerging markets in Asia. Growing incomes, increased urbanization, and evolving lifestyles are stimulating an desire for premium-grade baby formula products in these areas.
SIS International offers Quantitative, Qualitative, and Strategy Research. We provide data, tools, strategies, reports and insights for decision-making. We conduct interviews, surveys, focus groups and many other Market Research methods and approaches. Contact us for your next Market Research project.
Contact us for your next Market Research Project.