A Global Market Research Firm
SIS is a leading research & intelligence firm with 30+ years' experience in global market research.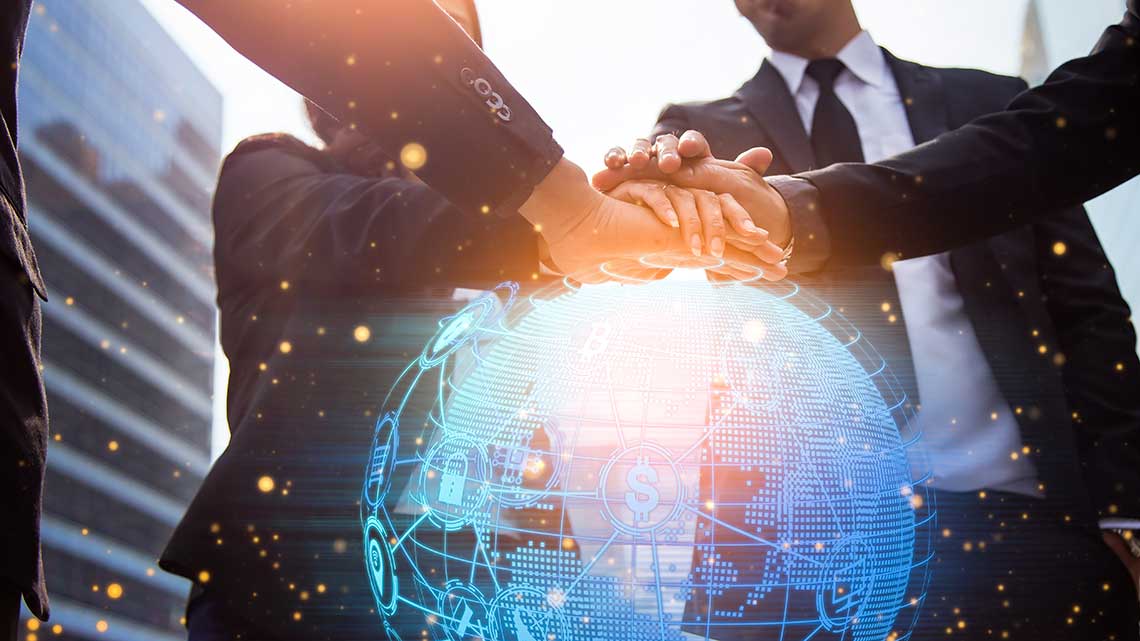 As a result of continuing globalization and world urbanization, emerging markets with robust middle-class populations will need the products, infrastructure, and business services mid-sized businesses provide so well. This burgeoning worldwide middle-class will have nearly $64 trillion to spend between now and 2030, and will require approximately $50 trillion of new infrastructure and housing development.
Rising Middle Classes
North America has traditionally been the source of most middle-class consumerism, but as the 21st century unfolds, Asia will be home to more than nearly half of the middle-class population globally. This presents tremendous opportunities for mid-sized companies willing to evolve and engage in the international marketplace. Most mid-market companies have not taken advantage of the obvious opportunities available to them. Exports are accounting for incredible economic growth in metropolitan areas for mid-size firms willing to explore doing business internationally.
During the worst times of recent recessions, mid-market manufacturers who exported achieved substantial revenue growth while other firms declined or went under altogether.  Exporters of professional services doubled revenues in this same time period. Even companies who didn't export fared better by being trained to adopt an international perspective concerning innovation, R&D, investment, supply chain strategy, staffing, and logistics. Our global market research can help you navigate the marketplace with critical, real-time knowledge and information designed to facilitate your transition from being a domestic business to integrating globally and truly understanding new markets, cultures, and international business practices.
Optimism in Going Global
There is a genuine positivity among mid-sized companies that are now exporting globally. They are able to increase payrolls and elevate their status and competitive advantage at home. International competition inspires the development of superior services and products, promotes intelligent investment, and fosters strengthening of core company values.
Until now, most mid-market firms have only operated domestically. However, company leaders are beginning to see the potential of doing business on an international basis for increased profitability, a competitive edge, and for overall diversification. As globalization continues, with it has come a worldwide growth of middle-class economic power. This creates an increasing demand for goods and services.
These are advantageous times for innovative mid-sized firms stateside that are willing to reach beyond traditional domestic markets.  Trade and regulatory barriers have eased, and new technologies are allowing mid-sized companies access to burgeoning international trade. Despite this window of opportunity, less than half of mid-sized companies have taken advantage. SIS conducts full-service global market research and market intelligence in Emerging Markets.
It is important for companies interested in venturing into international markets NOT to do it alone. Logistics, export costs, the need for additional overseas collaboration; these and other critical concerns can derail the best-laid plans and necessitate the professional oversight of experienced consultants, data analysts, and those with region-specific market knowledge.
How Global Market Research Assists
Whether helping mid-sized firms manage capital and risk, assisting in compliance with unfamiliar rules and regulations, supplying our unparalleled global market research capabilities, or advising on matters of talent and logistics, SIS is an integral component of any successful international outreach. Consider this as well. Effective international expansion can counter the encroachment of foreign competitors domestically. It's been said that the best defense is a good offense.
SIS International Research will help your business to unleash all of its untapped international potential.  Discover the progress and profitability attainable in thinking globally.  We conduct:
Online Insight Communities
Focus Groups
Customer Interviews and Surveys
Competitive Analysis
Market Opportunity, Entry & Sizing
Translation & Localization
Contact us for your next Market Research Project.