Market Research in Connecticut
Connecticut is strategically located between Boston and New York City.  Part of the Boston-Washington corridor, Connecticut has a variety of economic advantages in the Northeast USA, considered a regional powerhouse of the US economy.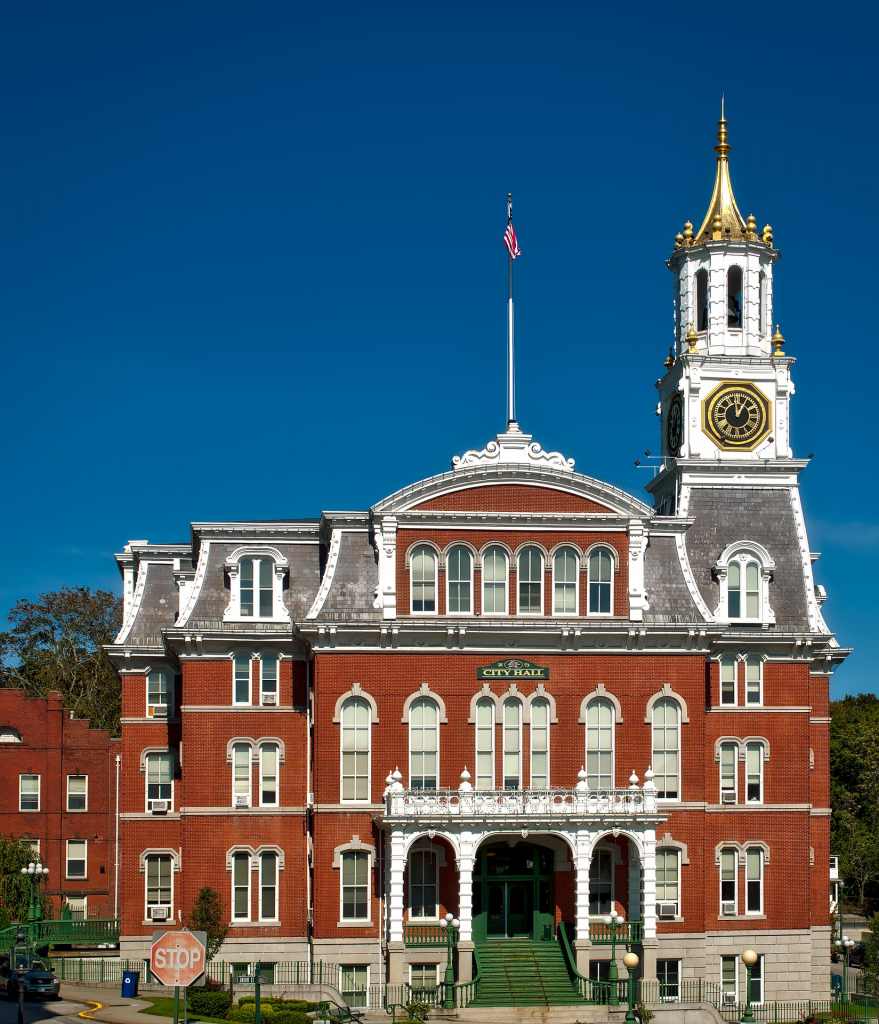 Overview
Connecticut has a population of over 3.5 million people.  Fairfield County is a prosperous area in the West of Connecticut bordering New York City.  The area benefits from its close proximity to New York City and its railroads, major airports, and highways.  New Canaan and Darien top lists of US cities with highest median income.  Extraordinary personal wealth resides within an hour commute to central Manhattan.  Many financial services companies are based in Greenwich, Bridgeport, Darien and Stamford in Fairfield county.
Connecticut's capital is Hartford located in the center of the state, and the capital has a large number of Insurance companies.  The state also has a large coast providing access to seaports, aquariums, small towns and tourism sites.
Connecticut has advantages in Education, Finance, Insurance, Manufacturing, Maritime, Agriculture and Technology.
Education
Connecticut is home to scores of colleges and universities. The premier Ivy League Yale University produces global and national leaders in all fields.  Other prominent schools include Fairfield University, Quinnipiac University, Rensselaer at Hartford, Trinity College, and Wesleyan University.
The University of Connecticut campuses deliver over $3.4 billion in economic impact to the state economy. And, the many independent colleges and universities contribute billions in direct and induced spending. Yale University's impact alone on the New Haven economy is over $2 billion per year.
Finance and Insurance
Hartford Life & Casualty, AETNA, and Travelers Property Casualty Group lead national insurers headquartered in Connecticut.  Major asset management firms are clustered around Hartford and the Stamford/Greenwich/Westford area.
Financial services employ over 14% of the state's workforce. The employees in banking, finance, and asset management earn wages exceeding $35 billion, 22% of all Connecticut wages and 20% of the state's GDP.
Manufacturing
Connecticut was once the lead the nation in furniture and cotton manufacturing. It now focuses on production of transportation equipment for military contracts. Producers make machinery, tools, and fabricated metal products.
The top five manufacturers are household brands like General Electric, United Technologies, GTE Corp., Xerox, and Tosco.  A sizable number of Connecticut community college graduates fill manufacturing opportunities.
Maritime Industries
The state's expansive coast generates billions from ventures in commercial fishing, seafood preparation and packaging, ship building, boat building and repairing, tourism and recreation activities.
Shipyards, building and repairing seagoing vessels and public service watercraft, contribute $2.5 billion to Connecticut's economy and produces $1.7 billion in wages. It keeps the state ranked fourth among states with shipbuilding sectors.
The Groton Naval Submarine Base and General Dynamic's Electric Boat generate a significant amount of economic activity and jobs.
Technology
Hi-tech, healthcare, and healthcare insurers have joined forces at several hubs. Each incubator cluster is dominated by a major university and attracting major investment.
Connecticut ranks among the top 10 states based on how tech and innovation drive the economy. Its rising rankingin research and development is based on its highly educated workers and the percentage of workers who are scientists and engineers.
Fastest growing businesses include SurgiQuest, Revolution Lighting Technologies, Clarity Software Solutions, Evariant, and Alexion. The Yale Entrepreneurial Institute provides office space and financial grants to startups.
The tech sector has gained traction in Connecticut adding nearly 2,000 jobs at wages 60% above the average wage paid in Connecticut.
Agriculture
Agriculture and related industries pump $4 billion into Connecticut's economy. The 22,000 jobs contribute almost $800 million in wages. In a state with 54% of its land covered with forest, agriculture occupies only 9% of the acreage.
Poultry and egg production combined with cattle and dairy products account for 28% of the agriculture dollars. 42% of the dollars come from floriculture, and fruit, vegetables, and tobacco produce the rest.
Our Connecticut Market Research Team
SIS conducts Qualitative Fieldwork, Quantitative Data Collection and Strategy Research in Connecticut.  Our team benefits from our global best practices, local efficient project execution and around the clock client servicing.  Many of our team members live in Connecticut and bring local knowledge for analyzing findings and making recommendations.
Contact us to see how we can add value to your next project in Connecticut.