Market Research in Barbados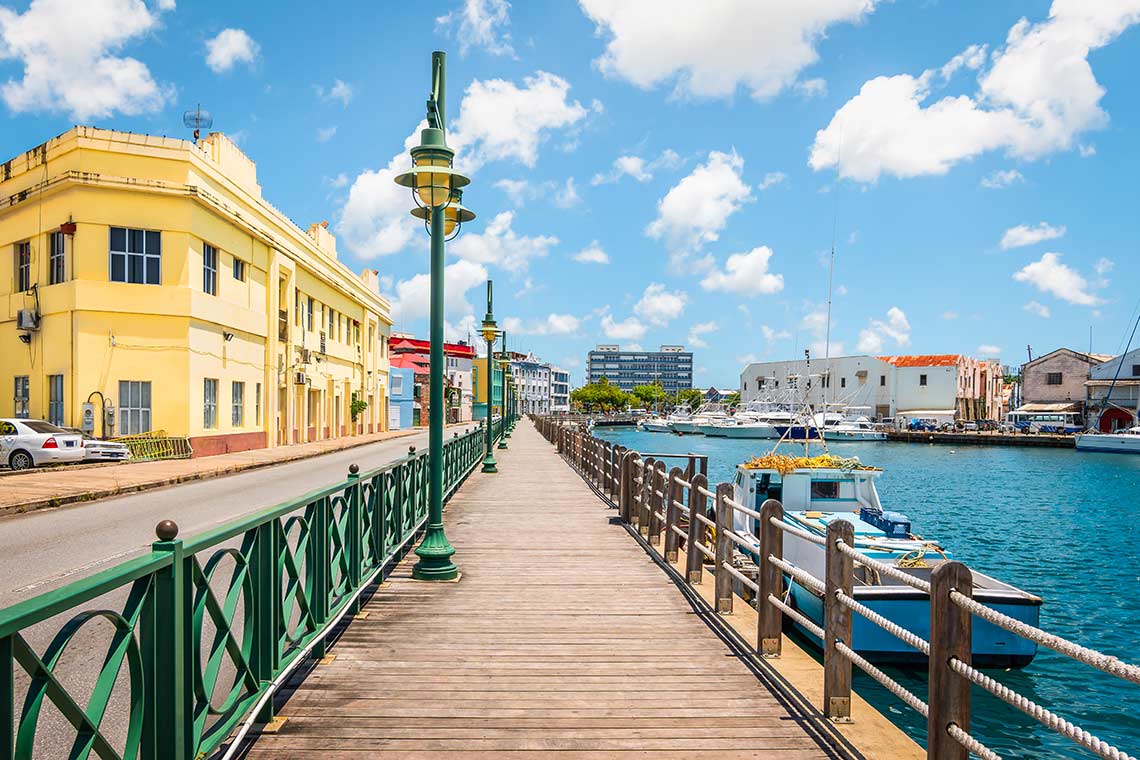 Barbados is a Caribbean island nation, lying North-East of Trinidad and Tobago and east of St. Vincent and the Grenadines. This small country is very well developed compared to the neighboring islands. To add to that, it's also a high-income economy. As one of the wealthiest island states in the West Indies, it is a prime investment spot.
Key Industries
The main areas of focus for Barbados are the service industry and tourism. These sectors make up three-quarters of the national GDP. Despite this, the country also has a strong agricultural and industrial sector. Also, the large amounts of limestone on the island fuels its mining industry. The island earns much money from the quarrying of clay, gravel, and sand. About three-quarters of the nation's land is suitable for farming. That land produces lots of sugar for export.
Neighborhoods
The island has a very flat terrain. It has few mountains. This terrain dates back to the large coral deposits that were present when the island was forming. Barbados, unlike many of its neighbors, is a limestone island.
Barbados has 11 parishes, all named after saints. Their villages spread around the island, but most are on the coastline. Along with these villages, Barbados has some towns, most of which are hubs of trade and industry.
Trends
Most people are of African descent (about 91%), with the rest being either white, mixed, or Indian. Thus, Barbados has a rich mix of West African, British, and Indian cultures. One of the locals' most popular pastimes is cricket. Many of the country's cricketers are part of the regional West Indies team.
Benefits and Strengths in the Market
Barbados has a large amount of arable land for growing a variety of crops. Its also known for its large number of raw construction materials. The rich gravel, sand, and limestone there are great for the construction of buildings. Its ease of access and the low price are good news for builders. It's also one less cause for worry.
The financial services and global business sector also boost the country's GDP. Many large banks and companies are already present there. The sector attracts them because of the quality of supporting services they can access on the island.
Consumer Base
Barbados has one of the densest populations in the Americas. Most locals of speak English or at least a dialect of it. Along with that, almost all locals are literate and educated. That well-educated and skilled population is suitable for any new business. It improves the pool of consumers and potential employees.
Reasons to Grow your business in the Barbadian Market
Barbados' scores are high in the human development index. It means that the country has excellent systems in place, which is good news for investors. Barbados also has good relations with its high-profile trading partners such as the US and the UK. The service sector supports new businesses. Many people in this sector can assist any business that wants to set itself up there.
About Market Research in Barbados
Investors need to get the most practical and accurate info. Thus, it's essential to use many info-gathering techniques. In addition, researching an island calls for a hands-on approach. It is best to explore the country itself. Quantitative and Qualitative Research are excellent tools for this. Those can help investors to find out what works and what doesn't.
Finding the best course of action is essential for any business. Also, Interviews, Focus Groups, Surveys, and Strategy Research are helpful. They can produce more real-world data and give you an idea of what is going on in consumers' heads.