Market Research in Chile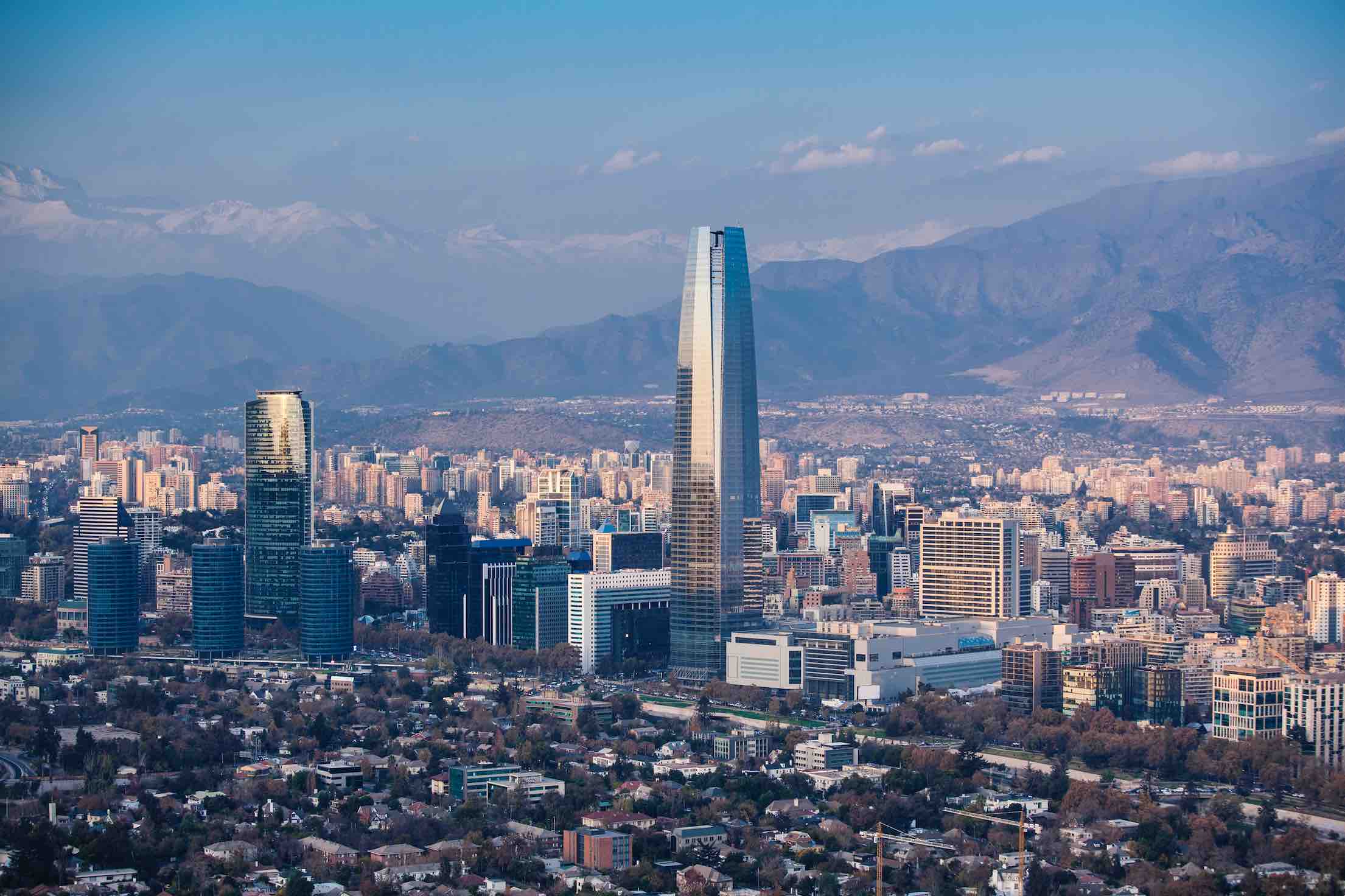 Chile is one of the most productive and competitive economies in South America.
It is stable, has been growing over time, and is a very promising investment destination.
Which Are the Strategic Industries in Chile?
The biggest revenue earners of Chile's economy are the services and industry sectors. Agriculture also contributes to the country's GDP and has positioned Chile as a global food producer.
Services Industry in Chile
With a well-developed IT infrastructure as well as a knowledgeable and specialized workforce, Chile's services industry has been growing steadily. Sectors like retail and consulting are well established while banking facilities have seen an increased uptake.
Chile's landscape attracts millions of tourists from the region and Europe. The best places to visit include the Atacama desert, the Chilean Patagonia and the city of Valparaíso. Tens of natural reserves and many protected parks add to the list of tourist attractions in Chile.
Agriculture in Chile
Chile's agricultural industry has brought it global recognition as a food producer and exporter. Its agricultural produce includes oats, wheat, apples, asparagus, corn and onions. Chile is also one of the world's top producers of salmon.
Forestry and animal rearing also contribute to the industry with the major produce being poultry, beef and wool. Chile is also a global wine producer and is improving the industry through aquaculture and silviculture.
Mining in Chile
Chile is one of the world's top copper producers with China being one of its biggest customers. Apart from copper, Chile has deposits of gold, silver, iron, boron and molybdenum which it mines for export.
Investment Opportunities in Chile
Chile's economy is set to grow sustainably as a result of policies designed for long-term growth. All the same, there is need for more diversification to avoid over-reliance on exports like copper. Here are some opportunities for Foreign Direct Investments in Chile.
Mining
There is a lot of potential for lithium mining in Chile especially considering the ready and growing market due to the increasing demand for electric vehicles. Although there are other countries producing lithium, this supply cannot satisfy the demand.
Within the mining industry, technology and more specialized skills are needed to improve efficiency. Mining and engineering consultancy services can help improve the industry's output. The manufacturing and repair of mining machinery is also an option to consider.
Agriculture
Chile is well-known for its agricultural produce and has embraced e-commerce for increased sales. Although there is room for investors in food production and exportation, providing unique solutions to the industry would be better.
Investing in water management could help lower production costs for businesses. Another opportunity is in promoting plant protein to diversify the industry from reliance on fish, beef and poultry. Investments in technological solutions such as crop monitoring can also do well.
Real Estate
There is increased interest in investing in Chile and this creates a demand for office space and housing units. The cities of Santiago and Valparaíso are prime areas for real estate development in Chile.
With agricultural production happening in the countryside, real estate investors can also look beyond the cities.
Challenges Facing Chile's Economy
Despite the Chilean entrepreneurial spirit, there is a general lack of innovation. The reliance on exports have also affected economic growth due to fluctuations in global commodity prices.
Typical of South American countries, Chile has a problem with economic inequality, resulting in political and social tensions as well as protests. These create a volatile environment which reduces investor confidence.
Top Business Clusters in Chile
Santiago, the capital of Chile, is very conducive for business. It has well connected transport systems, an educated workforce, thriving financial and retail sectors, and produces almost half of the country's GDP.
Valparaíso is one of Chile's tourist destinations and a major commercial center. It's also a strategic cluster for shipping and freight-related business. Concepción is one of Chile's commercial hubs which boasts of access to the agricultural and mining regions of the country.
The Importance of Conducting Market Research
Chile is a great foreign investment destination with lots of business opportunities. Investors who want to venture into this Latin American market should however understand the cultural aspects of doing business in Chile.
At SIS International Research, we help investors determine whether a market is the right one to expand into. We help them understand market dynamics and develop the right market entry strategy for business success.