Market Research in Belize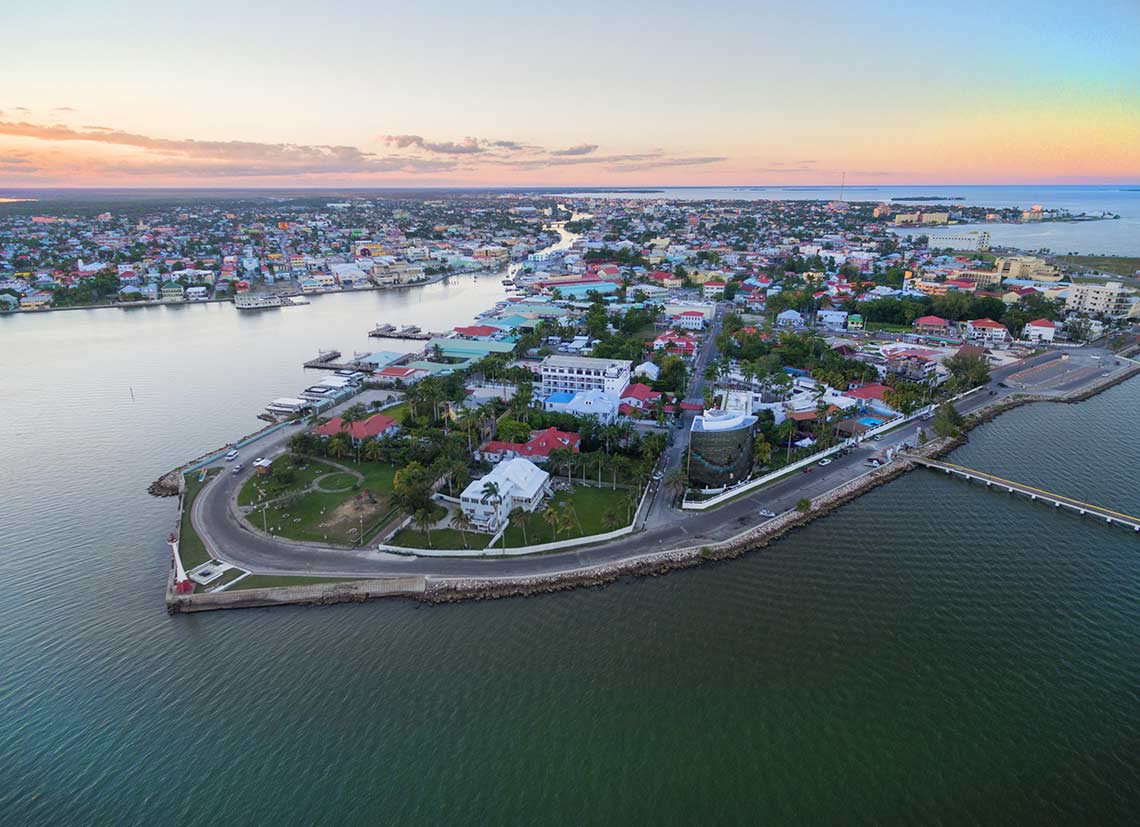 One thing that makes Belize stand out is its small numbers – it has the smallest populace in Central America. Its neighbors are Mexico and Guatemala. Its largest city is Belize City, and its capital is Belmopan.
The main languages are English and Spanish. Mayan is another spoken language, as are Kriol, German, Garifuna, and Chinese. The Mestizo is the most common ethnic group within the city. Creole, Maya, Garifuna, East Indian, Caucasian, and Asian are further ethnic groups. More than half of the country practices the Christian religion. The currency is the Belize dollar (BZD).
Key Industries
Belize has a small, private enterprise economy. It makes much of its income from agriculture, tourism, and services. Oil is a further and new addition to this list. The town of Spanish Lookout now hosts an oilfield. It has brought new prospects and problems to this developing country. Belize's main export products are citrus, sugar, and bananas. Belize's trade deficit has been increasing due to low export prices of sugar and bananas.
Neighborhoods
Belmopan, the capital, is the least populated capital city on the American continent. Belmopan is also the third-largest settlement in Belize. Other major settlements are San Ignacio and Belize City. Belmopan, which came into being as a planned community in 1970, is one of the newest national capitals in the world. Since 2000, Belmopan has been one of the two settlements in Belize with official city status. The other is Belize City.
Belize City, the largest city, was once the capital of former British Honduras. It is the main port. It's also a center for finance and industry. In October 1961, Hurricane Hati almost destroyed Belize City. It was the capital until the government moved to Belmopan in 1970.
Trends
There is an increase in the number of tourists. Belize has become a fast-growing holiday mecca in the region. It has also seen a large wave of innovation. It now leads in the hottest areas of tech (virtual reality and cryptos).
Benefits and Strengths in the Market
Tourism potential.
Support from outside lending agencies.
Reasons to Grow Your Business in Belize
The government makes employing Belizeans a priority. It also offers incentives for companies that want to improve the economy. These include tax holidays and exemptions from import and export duties.
Belize is close to the United States, which means it is easy to reach. Furthermore, the airlines offer direct flights from New York, California, Georgia, Florida, and Texas.
The primary language of Belize is English/Creole. Moreover, most locals speak English and Spanish, two of the world's most popular languages .
Belize has ties to Central America and the Caribbean. Thus, it has the benefit of trade agreements signed between these two regions.
Belize is still very young and is a developing country. Hence, there are many opportunities to enter new industries.
The minimum wage in Belize is one of the highest in the region. Yet, it is still deficient compared to the minimum wage in developed countries.
Real estate is cheap to rent or buy. As a matter of fact, much of the land in Belize remains undeveloped. This is good news if your business plans include setting up a farm. The land could also be useful for other purposes. Your business might be far from the city or town, but the land prices will be much lower.
About Market Research in Belize
Would you like to set up a business in Belize? If so, then you're in the right place. We set up focus groups in different areas of business in Central America. Likewise, we can conduct quantitative, qualitative, and strategic research for you. This step is vital for doing business in Belize. We will collect the needed details for you and your business. Our interviews, surveys, and other market research methods will ensure your success.