Market Research in Singapore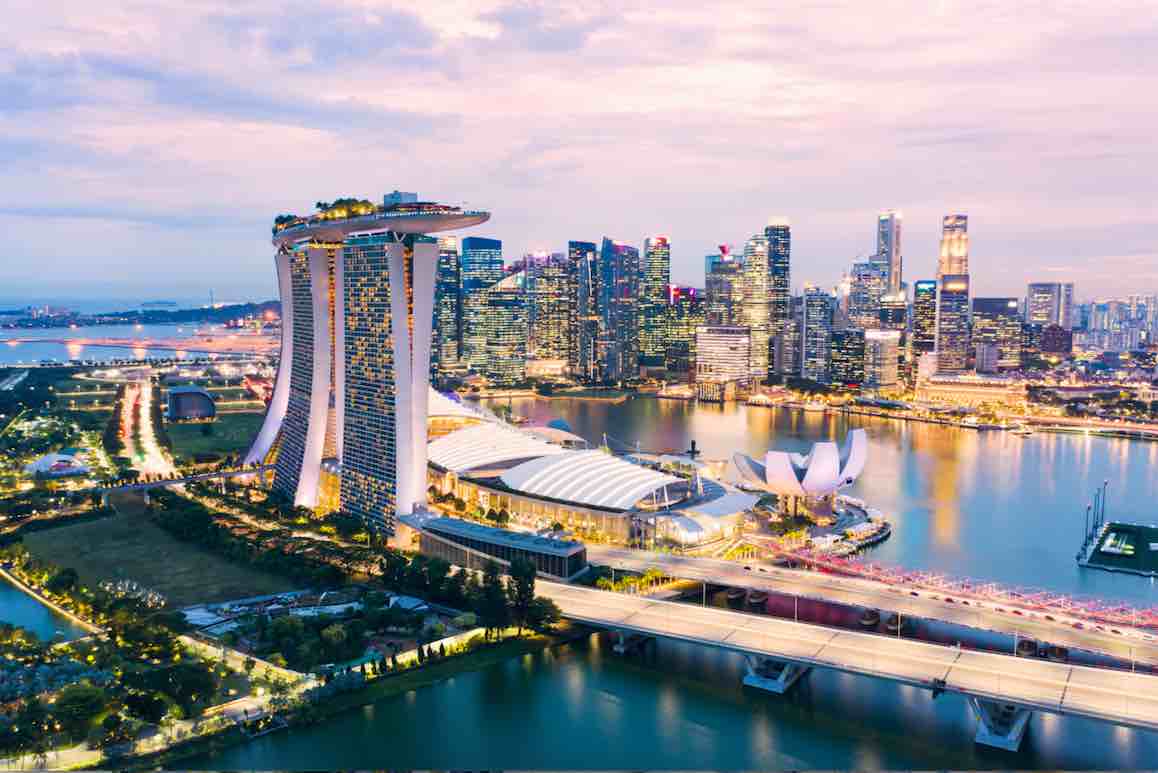 Market research in Singapore aims to understand this global business hub and help businesses make informed business decisions. Whether a company is looking to enter the Singaporean market, launch new products, or assess potential growth opportunities, market research provides the necessary data and insights to guide these strategies. 
Why Is It Important to Conduct Market Research in Singapore?
Singapore's consumers are well-informed, discerning, and have high expectations for quality and service. Therefore, market research provides valuable insights into consumer preferences, behaviors, and expectations, enabling businesses to tailor their offerings accordingly.
Furthermore, Singapore's economy is characterized by its openness and integration with global markets. This means that trends in Singapore can often be indicative of wider regional or even global shifts. 
In any case, companies can market research in Singapore offers a range of benefits. These benefits can significantly enhance a company's ability to navigate the Singaporean market effectively. Some of these benefits include:
• Understanding Consumer Preferences: Singapore's diverse and cosmopolitan population has varied and sophisticated preferences. Market research helps businesses understand these preferences, enabling them to tailor their products and services to meet the specific needs of different consumer segments.
• Competitive Analysis: Market research in Singapore enables businesses to gain a deep understanding of the competitive landscape. This knowledge is crucial for developing strategies to differentiate themselves from competitors and to identify areas where they can gain a competitive advantage.
• Risk Management: Conducting market research helps in identifying potential risks and challenges in the Singapore market. So, understanding these risks enables businesses to develop strategies to mitigate them effectively.
• Long-term Strategic Planning: Market research provides valuable data and trends that are essential for long-term strategic planning. Businesses can use these insights to anticipate future market developments and align their long-term strategies accordingly.
• Enhancing Customer Experience: By understanding consumer expectations and feedback, businesses can enhance the customer experience. This is particularly important in Singapore, where consumer expectations for service quality are high.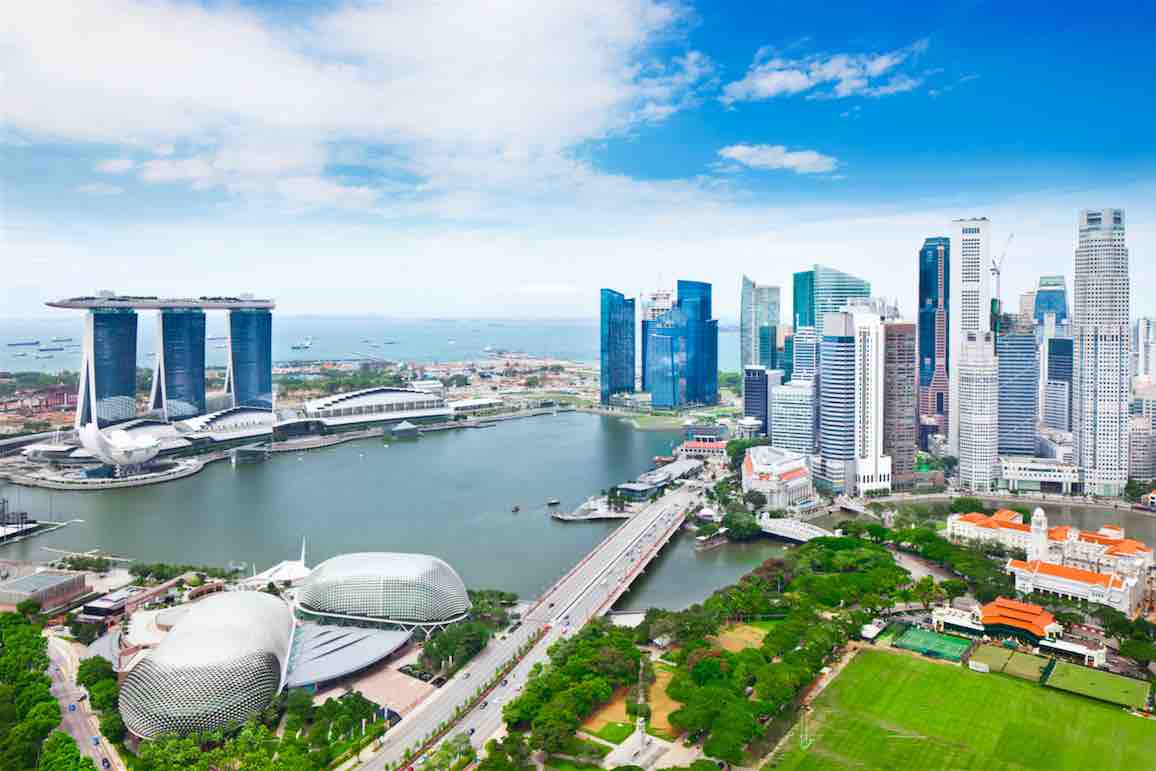 When Should Businesses Conduct Market Research in Singapore?
Identifying the appropriate timing for conducting market research in Singapore is crucial to ensure that the insights they gain are relevant and actionable. There are several key instances when market research is particularly critical:
• Before Entering the Singapore Market: This initial research provides insights into market feasibility, consumer behavior, competitive landscape, and regulatory environment, which are crucial for devising effective market entry strategies.
• When Launching New Products or Services: Market research is essential to understand potential consumer response. It helps in assessing market readiness, potential demand, and consumer preferences, enabling businesses to tailor their offerings for maximum impact.
• In Response to Market or Economic Changes: The Singapore market can be affected by global economic trends, technological advancements, and shifts in consumer behavior. Conducting market research during these times enables businesses to understand the impact of these changes and adapt their strategies accordingly.
• For Continuous Improvement and Innovation: Regular market research is essential for ongoing business success and innovation. It helps businesses stay attuned to changing consumer needs and preferences, emerging market trends, and new opportunities for growth and improvement.
• Prior to Major Marketing Campaigns: Effective marketing campaigns are grounded in a deep understanding of the target audience. Conducting market research before launching significant marketing initiatives ensures that campaigns are well-targeted and resonate with Singaporean consumers.
Key Industries in Singapore
Singapore's economy has a diverse range of key industries, shaping the market of this global financial hub.
• Financial Services: Singapore is a global financial center with a robust banking and finance industry. Major players include DBS Bank and OCBC Bank, known for its extensive range of financial services.
• Biotechnology and Pharmaceuticals: Singapore has a burgeoning biotech and pharmaceutical industry, attracting global companies for research and development. Local companies like Raffles Medical Group and international firms like GlaxoSmithKline (GSK) have significant operations in Singapore.
• Tourism and Hospitality: Tourism is a major industry, with Singapore being a popular destination for its cultural diversity and modern attractions. Marina Bay Sands and Resorts World Sentosa are among the top players in the hospitality and leisure sector.
• Manufacturing and Electronics: The manufacturing sector, particularly electronics manufacturing, is a significant contributor to Singapore's economy. Companies like Flex and ST Engineering are involved in a wide range of manufacturing activities, from electronics to aerospace engineering.
• Shipping and Logistics: Singapore is a major shipping and logistics hub. Companies like PSA Singapore and Neptune Orient Lines (NOL) are key players in this sector, contributing significantly to the global supply chain.
• Clean Energy and Sustainability: Singapore is increasingly focusing on clean energy and sustainable practices. Companies like Sembcorp Industries and Keppel Corporation are leading the way in renewable energy initiatives and sustainable urban development.
• Telecommunications: The telecommunications sector in Singapore is highly developed, with companies like Singtel and StarHub providing a wide range of services, from mobile and broadband to digital solutions.
• Retail: The retail sector is vibrant, with a mix of local and international brands. Companies like FairPrice and Sheng Siong are significant players in the supermarket and hypermarket segments.
Main Players in the Singapore Market
In Singapore's dynamic and highly competitive market, several companies stand out as key players, significantly influencing their respective industries and contributing to the country's economic growth. 
• DBS Bank: DBS Bank has a significant presence in Singapore. Known for its innovative banking solutions and strong focus on digital transformation.
• Singapore Airlines: As the flag carrier airline of Singapore, Singapore Airlines is renowned for its exceptional service quality and operational excellence. 
• Singtel: Singtel is Singapore's largest telecommunications company, offering a wide range of services including mobile, internet, and digital solutions. 
• Wilmar International: As one of the world's largest agribusiness companies, Wilmar International has a significant influence on Singapore's economy.
• Keppel Corporation: Keppel Corporation is a conglomerate with diversified businesses in offshore and marine, property, infrastructure, and investments, playing a key role in Singapore's economic development.
• Raffles Medical Group: A leading integrated healthcare provider in Singapore, Raffles Medical Group offers a full spectrum of healthcare services and has extended its reach to other countries in Asia.
• Sembcorp Industries: Sembcorp Industries is a leading utilities and marine group, with businesses in energy and water sectors. It is also at the forefront of Singapore's efforts in sustainable energy and water management.
Main Tourist Attractions in Singapore
Singapore offers many tourist attractions that draw visitors from around the world. These attractions not only highlight Singapore's unique cultural and architectural heritage but also play a significant role in its vibrant tourism industry.
• Marina Bay Sands: Marina Bay Sands is a landmark of Singapore, known for its iconic design, luxury hotel, and the SkyPark that offers panoramic views of the city. It also houses a large shopping mall, a museum, and several dining options.
• Gardens by the Bay: This futuristic park, famous for its Supertree structures and the Cloud Forest Dome, is a proof of Singapore's innovative approach to urban green spaces. 
• Sentosa Island: Sentosa Island is a resort destination with beaches, theme parks, and attractions like Universal Studios Singapore, S.E.A. Aquarium, and Adventure Cove Waterpark. It's a favorite for both families and adventure seekers.
• Singapore Zoo and Night Safari: The Singapore Zoo and the adjacent Night Safari offer unique wildlife experiences. The zoo is known for its open-concept enclosures, while the Night Safari is a nocturnal park featuring various animals in their naturalistic nighttime habitats.
• The National Gallery Singapore: This art gallery, housed in two national monuments, showcases the largest public collection of modern art in Singapore and Southeast Asia.
The City-State's Neighborhoods
Singapore's wealth is demonstrated in the city's architecture and lifestyle. With its booming industry, people from all around the world flock to Singapore to partake in what the city-state has to offer. Singaporean neighborhoods feature well-kept and vibrant qualities, each offering unique assets.
A popular area in Singapore is Holland Village, a neighborhood with European roots. Holland Village is frequented for its shophouses and eateries but also has residents' areas, some of which are owned by the Singapore government and rented out to businesses and private individuals.
Rich in cultural history and establishments, Geylang Serai is a neighborhood that represents the local heritage. The cuisine and architecture in this neighborhood are attractive to culture enthusiasts, and the bustling wet markets are a center for socialization in Singapore.
The wet markets of Geylang Serai are some of the biggest and busiest wet markets in Singapore. Business is active all year round, satisfying the demand for products bought and sold by the resident Malays, Chinese, Indians, Arabs, and more.
Raffles Place is the core of the commercial scene, in the center of the Financial District of Singapore. It includes the UOB Plaza, One Raffles Place, Republic Plaza, The Fullerton Hotel Singapore, and more.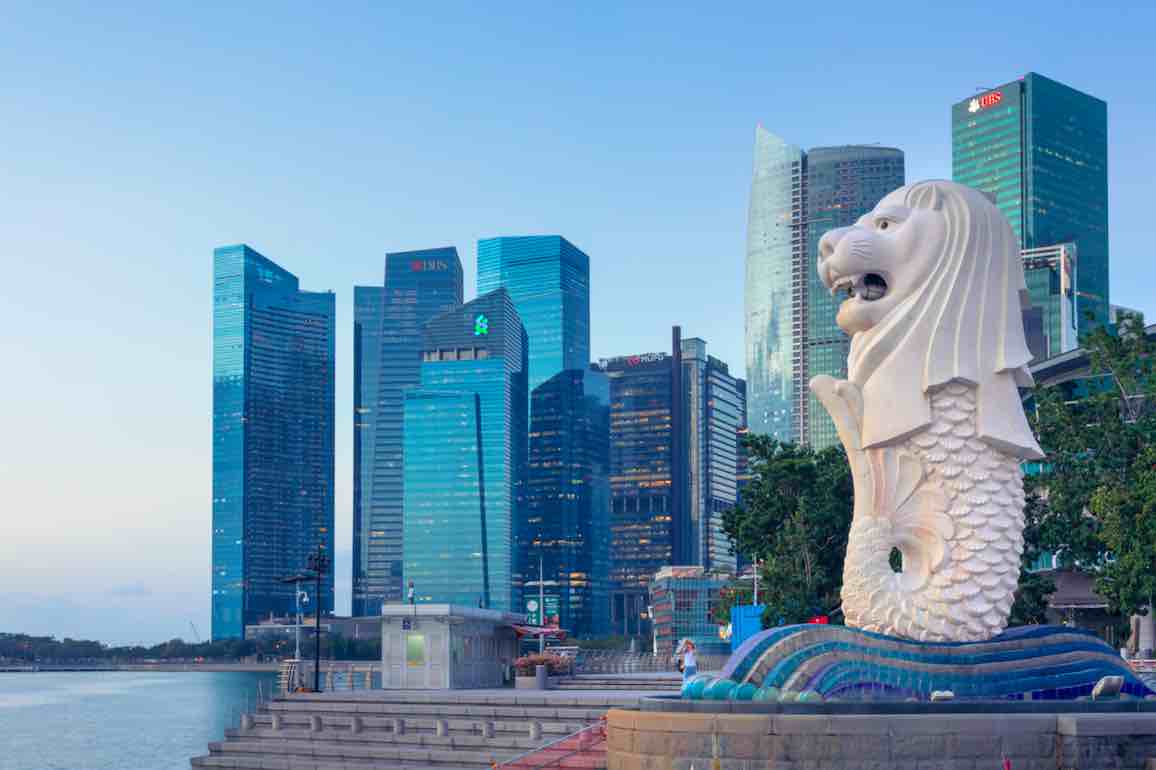 Trends, Consumption & Trade: Gateway of Southeast Asia
Singapore has intricate ties in many global industries, demanding connection online. The population of Singapore's active use of social media reflects this demand for both business and pleasure. YouTube is the top social media platform in Singapore, followed by WhatsApp, Facebook, and Instagram, respectively.
Online exposure to the Singaporean population influences consumer behavior. Singaporeans are brand conscious and extremely loyal to the products they are familiar with. Online shopping has become heavily employed by over 80% of millennials in Singapore. Healthier lifestyles are being adapted, promoting an increased demand for healthy foods and products.
Singapore is considered the "Gateway to Asia". This is due to the entry point that Singapore offers international businesses into Southeast Asia. Singapore's central location between major Southeast Asian nations is one of the top factors that grant the title of "gateway". Both shipping by sea and air are major contributors to international and regional trade.
Considering that Singapore has a resource-poor economy, it relies on globalization to prosper, thus promoting international business and relations. E-commerce is a thriving and growing industry in Singapore's economy, making it the physical and virtual gate to Southeast Asia. International headquarters stationed in Singapore will have access to the regional headquarters there, allowing for global trade to flow.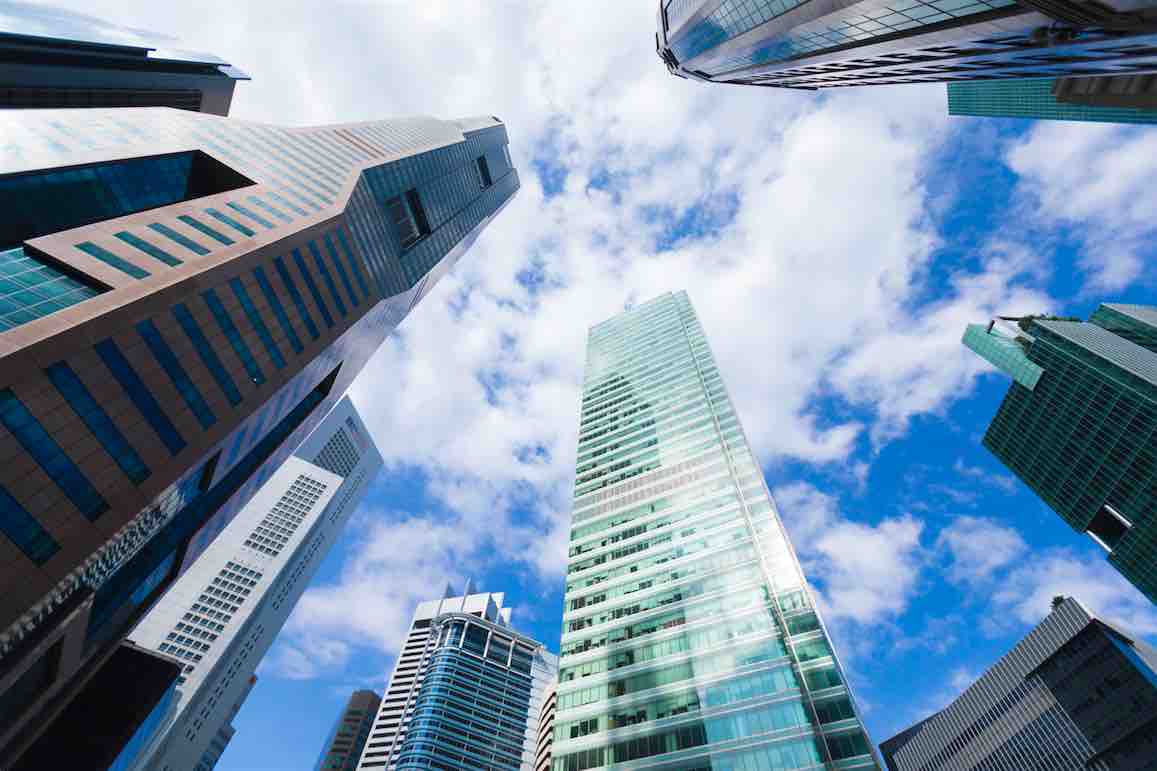 Opportunities in Market Research in Singapore
Singapore presents numerous opportunities for businesses to leverage market research. These opportunities are driven by the city-state's unique market characteristics, including its technological advancement, economic diversity, and strategic location.
• Leveraging Technological Advancements: Singapore's advanced digital infrastructure and high technology adoption rate offer opportunities for businesses to use innovative market research tools. This includes leveraging big data analytics, social media insights, and online consumer behavior analysis.
• Exploring Niche Markets: The sophisticated Singaporean market contains a variety of niche segments. Market research can help businesses identify and understand these niches, providing opportunities for targeted and specialized offerings.
• Gaining Insights into Consumer Attitudes Towards Sustainability: With a growing focus on sustainability in Singapore, market research can help businesses understand consumer attitudes towards eco-friendly practices and products, enabling them to align their strategies with consumer expectations and regulatory standards.
• Capitalizing on E-commerce and Digital Transformation Trends: As e-commerce and digital transformation continue to grow, market research in Singapore can provide insights into online consumer behavior, preferences, and expectations, helping businesses optimize their digital strategies.
Challenges of Market Research in Singapore
Unfortunately, market research in Singapore comes with its own set of challenges. These challenges stem from the city-state's unique market dynamics, cultural diversity, and highly competitive environment.
• High Market Competition: Singapore's market is known for its high level of competition across various sectors. This intense competitive landscape makes it challenging for businesses to differentiate themselves and for market researchers to uncover unique insights that can provide a competitive edge.
• Small Market Size: The relatively small size of the Singapore market compared to larger countries can be a challenge, particularly for businesses used to operating in larger markets. It requires market research to be more targeted and strategic to effectively capture consumer insights.
• High Consumer Expectations: Singaporean consumers are known for their high expectations in terms of product quality, service standards, and brand experience. Understanding and meeting these high expectations through market research can be challenging for businesses.
• Regulatory Compliance: Navigating Singapore's strict regulatory environment, especially in terms of data protection and privacy laws, poses a challenge for market research. Ensuring compliance while conducting effective research requires a thorough understanding of local laws and regulations.
About Market Research in Singapore
Market Research in Singapore provides tools, data, strategies, and tactics to grow your business in the region.  We uncover:
Qualitative Insights
Quantitative Data
Strategy for Decision-Making
Key methods include Focus Groups, Digital Research, Surveys, Online Communities, Competitive Analysis, Big Data and Data Mining.