KYC Market Research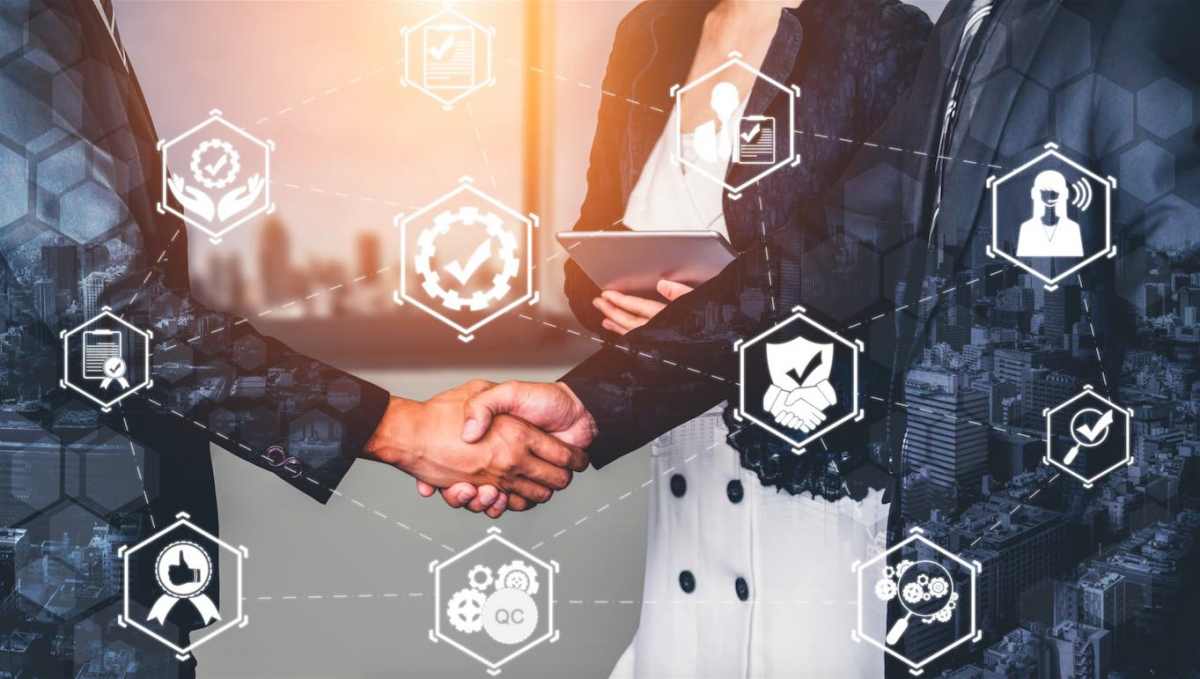 Know Your Customer (KYC) is essential in the battle against money laundering.
This mandatory process helps in the fight against financial crime. KYC is the process of confirming the identity of a customer when opening an account. Institutions also have to do it at intervals during the business relationship. Banks and other businesses have to make sure that their clients are who they claim to be. A bank can decline to open an account if the customer fails to meet KYC requirements. Or, if there's already a business relationship, the bank may choose to end it.
What is KYC Compliance?
KYC starts with user onboarding. It is the process that ensures that a prospective client is not using a fake or stolen identity. Banks now have many tools they can use to help in the verification process. Fraud detection is also paramount in the KYC compliance process. Banks also have to be vigilant when it comes to high-risk transactions. Compliance is about ensuring that all the regulatory requirements are in place. The main conditions are to verify customers, detect fraud, and manage high-risk operations.
FinTech Companies and KYC
FinTech companies such as online trading firms used to enjoy some leeway concerning KYC. These companies now have to meet the same standard as banks. Yet, KYC compliance can be expensive. It can impair the budget of a FinTech company. It can be devastating if the company is still at the fundraising stage or new on the market. On the plus side, FinTech companies provide fewer services than banks. Thus, they don't have to do as many compliance checks.
Why is RegTech Important?
RegTech, or Regulatory Technology, is a field that aims to ease compliance processes. It centers on the automation and standardization of regulatory processes and provides high-quality technology at a low cost. RegTech arose out of the 2008 financial crisis. At that time, regulators issued penalties for non-compliance. These penalties exceeded US$200 billion. It forced banks and FinTech companies to invest more in their risk management. These institutions also had to revamp their compliance processes.
What is AML and KYC in Banking?
AML stands for "Anti-Money Laundering." It refers to actions taken to prevent and fight financial offenses. Financial institutions use AML policies to combat terrorism financing and money laundering. AML practice is broader than KYC. An institution's AML policy forms part of its more extensive compliance program. This program should follow the requirements of its local AML regulations.
What is the KYC Blockchain?
Most people associate the Blockchain with digital currencies. Yet, it has many other uses. No single authority controls the Blockchain. Thus, it has no single point of weakness. Banks and FinTech companies can use the Blockchain to store ID details of customers, which enables them to do fast and easy verification without the need for further checks. It allows the automation of AML risk ratings, thus limiting the risk exposure of banks.
KYC for Bitcoin
KYC is now mandatory for people wishing to use Bitcoin exchanges. The first step is to verify your phone number. The next step requires you to verify your identity by providing personal ID copies. The types of ID documents needed depends on how much you're expecting to trade through your exchange. More significant amounts need stricter verification, and thus more sensitive personal information.
Why is KYC Regulatory Compliance so Important?
Identity theft, data breaches, terrorist financing – the possibilities for criminals are infinite. The returns of fraudulent entities are always high, though their risks can appear low.
KYC is not only about customer screening. The verification of a company's vendors is also necessary. Not doing so can cause businesses heavy reputational and monetary losses.
About KYC Market Research
SIS International provides insights for firms in need of KYC Market Research. We observe customer behavior patterns and study market trends to give you all the data you need. Contact us now to talk about how we can help you to meet your KYC needs.