Motorcycle Market Research: BMW Motorrad Insights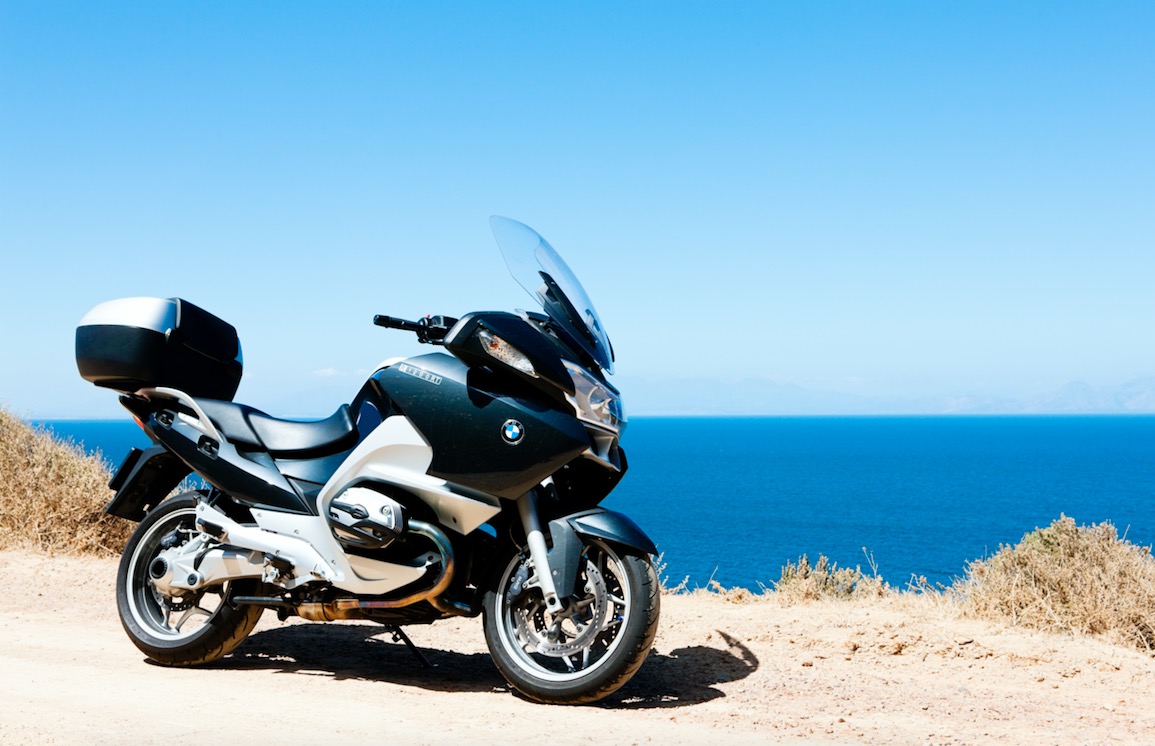 The Legacy Continues …
Long an automaker of worldwide renown, BMW motorcycles also play an important role in cementing the company's reputation for innovation, performance, and prestige. But, does BMW Mottorad simply serve to brand a lifestyle and promote an adventurous image in the public's imagination, or is the motorcycle division, in fact, profitable? As more than one person made clear in the development of this paper, BMW is a serious company that is not one to waste money.  Every division is expected to be successful.
2014 was a great year for BMW's motorcycle segment with earnings that increased an estimated 11.6%. Revenues grew to €1,679 million last year compared to €1,504 million in 2013. BMW outpaced the market, selling 123,495 bikes in 2014, a 7.2% escalation from the previous year. The lion's share of sales was centered in the U.S., Italy, Brazil, France, and BMW's home nation of Germany. Brisk sales have accelerated into 2015 with sales growth estimated at 6.4% through May. Europe and Asia have led the way with Germany and China showing particularly robust growth.
New models such as the R 1200 RS and the world travel endure R 1200 GS Adventure are proving to be the most popular.  BMW's recently launched super sports bike, the S 1000 RR (pictured above), is also a consumer favorite.
While BMW is revered for its long-range touring bikes, they are also developing smaller displacement engines for their domestic and international markets. By 2020, it is believed that they will introduce 300cc and 450cc motorcycles to Brazil, Italy, India, and China. Beyond that they are interested in all mature markets and segments. BMW recently teamed with India's TVS to build smaller bikes under 500cc with international sales in mind. "The partnership with TVS, which is India's fourth largest motorcycle manufacturer, would allow BMW to manufacture bikes on the sub-continent and export them to other markets including the U.S. This move will also give BMW a foothold in India, which is the second fastest growing motorcycle market in the world behind China."1
BMW Motorrad believes they can compete anywhere on the globe. Smaller bikes will tap a huge segment of the world market interested in motorcycles as a best means of commuting inexpensively and effectively. In the U.S., Harley is still dominant.  BMW's 5% market share leaves them with nowhere to go but up. Meanwhile, Southeast Asia and China in particular are seen as markets that are arriving.
The Naked 300
A good deal of excitement has been generated around the TVS Draken 300 concept. Being built in tandem by BMW and TVS, the single-cylinder naked 300cc bike (due in 2016) is designed to compete with the Honda CBR300R. The BMW version of this concept motorcycle may soon be available in the UK. If this idea is indeed actualized, it will be even smaller than the G450X Enduro, which also has a Kymco manufactured engine. As reported in Scooter Underground.com, "The 449cc single-cylinder DOHC four-stroke engine powering the model is manufactured by KYMCO in Kaoshiung, Taiwan, and then shipped to BMW's motorcycle production facility in Berlin."2
BMW's 650cc engine is and has been manufactured by Kymco in China for several years. Kymco is considered to be a very reliable and experienced collaborator that consistently delivers high-quality products. Though many "immediate need" parts are obtained from all over the world, BMW still assemble their bikes specifically in Berlin.
BMW Motorrad Pricing Strategies
Fuel injection systems, idling reduction, heated seats and grips, anti-theft systems, automatic braking systems, and other technology-based advancements, hold the potential to affect pricing of new BMW models. These new innovations tie in well to BMW's ongoing strategy of premium-tization. This harnesses the company's reputation of being forward-thinking, reliable, and of consistently providing high levels of customer satisfaction to create customer demand for what BMW enthusiasts perceive to be the most desirable motorcycles on the planet.
According to BMW Motorcycle Magazine, "BMW Motorrad has also announced they will be charging separately for metallic paint work on most models starting in 2015. This affects not just the US market but all markets according to BMW. This gives those who opt for non-metallic paint a lower price and allows BMW to market a lower base price." 3      
Resource Allocation in Development
While BMW motorcycles are certainly prized for their engines (the Boxer in particular), the entire design of each bike is a top priority for the company. Today, advanced technology is applied to every aspect of each motorcycle. The synchronicity of the body, chassis, and engine are like a marriage. Ultimately, BMW believes that customers focus on the entire concept of a bike, not any singular feature.
As a rule, BMW manufactures motorcycles for specific uses and always keeps the emphasis on delivering maximum performance. To this end, they make electric scooters for areas where they are most practical and in demand. Ultimately, machines that are designated as BMW's will be sold in North America and in Europe while the TVS bikes will be marketed in Asia, India, and in other emerging markets.
Key Buying Factors
What is it that makes people buy a BMW motorcycle? For Harley Davidson, many buy it for the distinctive sound of the engine. BMW contends that similarly, its legendary Boxer engine has an appealing sound of its own that is music to BMW rider's ears. Beyond that is the brand itself and all that it implies. Prestige, reliability, and high-tech excellence.
Of course, no company can remain static, relying solely on its reputation to continually stimulate positive sales figures. BMW marketing efforts most recently have adopted the catchphrase, "Make Life a Ride." What does it mean? It's all about lifestyle engagement. It asks a person to think about what they do with their time outside of work. It's defining and reinforcing the idea that motorcycles are just plain fun and that they are a joy to own. Though BMW is evolving and embracing a growing global interest in commuter friendly motorcycles, their main emphasis and their ongoing success is based around the bikes value and perception among its devotees as something which can greatly enhance leisure time enjoyment.
As with Harley-Davidson, the motorcycle community is important to BMW. The devotion of BMW club riders is strong and their numbers are legion. Beyond local clubs, the company is interested in cultivating long-distance travel groups.  "BMW Motorrad also organizes and operates worldwide riding tours, rider training from novice to advanced, and an off-road riding school, through its activities program – World of BMW."4
The company is also engaged in strengthening the company's presence on the motorcycle racing circuits, adding to a sense of adventure and excitement among potential customers that can readily translate into increased sales. Ultimately, the goal is to reach the most people with bike options that match lifestyles and needs. Whether it's large bikes for leisure and travel, or small bikes for everyday commuters, BMW endeavors to evolve and adapt to a changing world.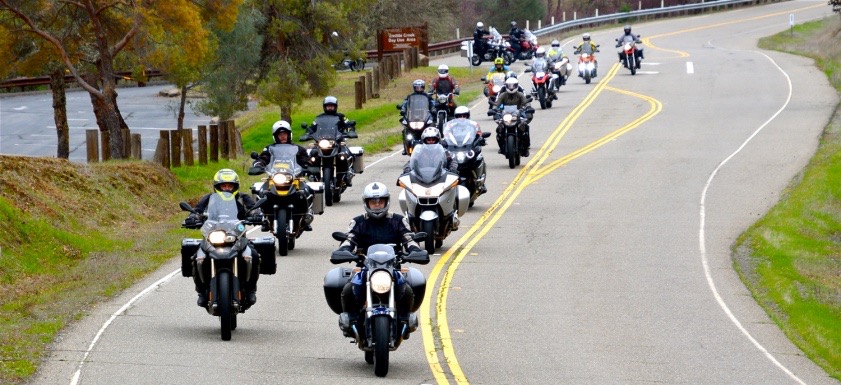 UK Engine Development
Though BMW's home is forever locked in the minds of those who love their motorcycles as Germany, a good deal of the engine development work takes place in the UK, and even in Brazil. Wokefield Park is home to the BMW Group Academy UK, a "purpose-built training and development facility." Motorrad, MINI, and Cooper retailers receive critical technical training at this award winning location. In 2012, BMW Group UK opened a massive new regional parts distribution center in Northampton. The center required a huge investment from BMW to maintain its stellar reputation for logistic operations.  Thorne- Near-Doncaster hosts BMW's Group UK Vehicle Distribution Center, where all BMW vehicles are sent for a final check-over before being distributed to waiting retailers.
Prioritizing BMW Engine Development

     
No motorcycle manufacturer escapes the need to reduce costs to maintain profitability and solvency. So where do cost-cuts happen? With the engine? And, does this mean sacrificing quality? In a word, no. Across the board, BMW insiders claim that the company will never forego engine or gearbox quality for the sake of cost reduction. Maximum usage and ultimate performance are two things BMW aims to maintain. Recent years have also seen an increasing focus placed on improving fuel-efficiency and mileage. If there were a general consensus in present day importance at BMW, in all likelyhood performance would rank #1, followed closely by fuel efficiency and cost reductions.
As was mentioned previously, a BMW Motorcycle is perceived as a whole entity; a bike that provides dependability, performance, and quality at every level. Anything less would risk the reputation of the brand BMW has worked so hard to nurture over the years. This being said, In March of 2015 the company was forced to recall "40,000 of its motorcycles because of an issue with its rear flange, which if left could cause the brakes to fail, or worse, the wheel could completely fall off." 5   The R1200GS, R1200GS Adventure, and an R1200RT models were called back because of the potentially defective part. Overall, this setback will ultimately be a minor aberration in an otherwise exemplary long-term record.
BMW Engine Platform and Parts Standardization
Some motorcycle and auto manufacturers are increasingly turning to shared platforms to facilitate cost-savings and to streamline production. BMW recently introduced the S1000R, a naked street bike which is built around the chassis of the S1000RR. A new adventure bike, the S1000F will be introduced soon. "The frame and chassis are a straight lift from the S1000RR with the required modifications done for off-roading purposes."6   The S1000F will go head-to-head with the Austrian KTM 1190, Triumph's Tiger Explorer, and the Ducati Multistrada.
BMW's 120GX is another example of standardization in the industry. The 120GX and the 99MT share the same engine. In India, it's speculated that BMW-TVS will launch an adventure style bike that looks like their GS models. All versions would be smaller than 500cc's and would share the same frame.  There is little doubt that in the future, BMW will continue to figure out the synergy between its engines and various bike models, taking advantage of all that standardization affords the company's ongoing success.
Conversely, when all is said and done, the customer decides which bike to purchase, regardless of any cost savings due to standardization.  Of course, every aspect of BMW bikes is taken very seriously. At present, motorcycle bodies are not tampered with to a great degree. Most standardization is involved in engines and electronic components.
Does BMW Welcome Outside Development Partners?
mirafex.com
Since the early '80's, many companies have used outsourcing to take advantage of lower international labor rates. While BMW's key decisions are still made in Munich, in many cases the company is working with outside partners. One such collaborator is EDAG. "Based in the Fulda area of Germany, this engineering services provider worked with the BMW Motorsport Motorrad team for its second season in the Superbike World Championship, with the brief to help develop the chassis and bodywork of the S 1000 RR Superbike."7 Much of the work led to new swingarm and tripleclamp designs for BMW, and the overall association showed the value of joint performance and engineering development between the two companies.
Austrian company, Mahle, has been cited as the OEM manufacturer of BMW oil filters for their motorcycles.  As was previously mentioned, Chinese company, Kymco, has long been a partner in engine design with BMW Motorrad. "AVL-Schrick provides tuning and prototyping to some of the most potent and exclusive performance cars in the world and they have long been the source for BMW performance cams."8 As for gear design, it is completed internally, but some of the actual layouts and manufacturing  are done by GTrack or Musashi in Japan. These are just a few examples of synergistic interactions between BW and outside interests. Of course, the BMW badge is on the finished product and this is what matters most to their customers.
Ricardo Motorcycles Group has been a collaborator with BMW in recent years. The UK-based Ricardo has been involved in the design of gearboxes and clutches, working closely with BMW designers. Other Tier 2 suppliers have also been involved and they were required to agree with specific BMW boundary conditions. Ricardo's work has been favorably received by BMW and a development of trust has been achieved. "Even closer co-operation would be desirable for future projects, with a higher degree of interaction between designers and test engineers."9
If any one facet of BMW bike production has utilized outsourcing to a greater degree, it would electronic components.  Reportedly, nearly all electronic parts are purchased from outside companies. Still, key matters of product development, intrinsic knowledge and usability are handled within BMW. There is a good degree of comfort that exists between BMW and its development partners and suppliers. Specific information regarding engineering specifications and decision-making are much harder to access from the outside. This is a big company, and like its competitors, BMW is close-vested about much that transpires within its inner-sanctums.
Inside BMW, there is an unsurprising reticence to talk openly about matters of outsourcing. After all, brand loyalty to BMW is legendary, and while no outside-produced parts or designs have negatively impacted BMW motorcycles, preserving brand integrity is crucial to the company's ongoing legacy.  Today, there are few if any large companies that don't take advantage of outside sources in the production of their products. For BMW, as long as their exacting requirements are met, there are few qualms about working with competent developers and suppliers. The one exception is the Boxer engine. Unique and invaluable to BMW's reputation, it is not outsourced and remains wholly in-house.
What Remains In-House?
It's unlikely that BMW will arrive at the point where their motorcycles are conceptualized in-house and manufactured completely off-site. The heritage of BMW dictates that their bikes will, for the most part, be built in Germany. Just as Harley-Davidson has some bikes in India, BMW will ultimately remain close to home. There is a general feeling within the company that if its engineers decide it's in BMW's best interest to outsource something, it's a sound decision that will lead to improving the end-product.
Meeting EU5 Emission Standards
In Europe, as in much of the rest of the world, increasingly demanding limits are being placed on the amount of exhaust emissions vehicles can release. EU5 emissions standards help to define those limits in Europe which will be implemented in 2020. "BMW has taken measures to reduce the impact the company has on the environment. It is trying to design less-polluting cars by making existing models more efficient, as well as developing environmentally friendly fuels for future vehicles."10 BMW will address these standards globally with a universal rollout of bikes designed to comply with the EU5.
To meet these escalating environmentally-minded standards, BMW is assessing electric and hybrid-powered bikes and even hydrogen engines. The company offers many models with a CO2 output under 140 g/km. These bikes are therefore in the lowest tax echelon and may provide their owners with eco-bonuses which are available from some EU nations.
"BMW C Evolution was the first electric scooter from any of the major motorcycle manufacturers. The trouble for a company like BMW Motorrad however is that they've got a lot of history with the design of their machines – the flat-twin boxer configuration has been used by the company since 1932."12 To transition into electric motors, BMW may use a concept featuring twin protruding electric motors, reminiscent of the Boxer engine.  Polaris' recent acquisition of Brammo, and Harley Davidson's flirtation with electrics, may spur BMW to move more quickly on the twin electric motor design
The Future of Module Procurement
Module procurement can help to trim costs in the manufacturing of motorcycles. It is an effective means of acquiring raw materials, pinpointing good suppliers, awarding P.O.'s, and negotiating costs. This process may also involve interaction with production planning and inventory regulating modules. There may also be integration with software related to chain management. Inside BMW, there is a consensus that the most important part of the bike is the motor, which is considered as one unit. Cost-saving measures on the body of the bike are acceptable, but the motor is not to be compromised in any way.
In line with EU5 and future trends towards sustainability, "facets of sustainability have been integrated at several stages of the procurement process. In addition, measures to reduce risk have also been implemented."11   New suppliers to BMW must meet global sustainability requirements. In the endeavor to achieve sustainability, BMW looks to local suppliers to handle their purchasing at the companies many production facilities. BMW also seeks suppliers who can provide sustainable materials such as secondary aluminum for the production of their motorcycles. The ability of suppliers to meet sustainability standards is key to BMW's decision-making criteria. Suppliers must also show a proclivity for innovation, the ability to secure their supplies, a credibility of prices, and high-quality production abilities. 
Future Advanced Development
After the broad implementation of smaller-engine bikes in 2016, many new technologies will be introduced at BMW Motorrad. Idle-stop, AMT and electronic throttle, and other exciting innovations are forthcoming, along with other innovations which will assist a rider in navigating traffic jams and in "sensing" other vehicles to aid in the prevention of collisions. Of course, BMW has always been rightfully perceived as a high-tech company. It can be expected they will continue to be a vanguard for new developments in motorcycle safety and ease of operation.
While the combustion engine will remain the go-to for BMW's road bikes in the foreseeable future, electrics can't help but be in the mix. Consider cities such as London which are difficult to enter with traditional engines, and legislation which more and more frequently regulates vehicle emissions and the environmental fallout of combustion engines. Developing nations will create a lucrative market for smaller-engine motorcycles in the years to come, but long-range, electric bikes and motorcycles propelled by new battery cell technologies will certainly be increasingly important. No  matter what the energy source that keeps motorcycles rolling down the worlds highways and city streets, BMW is sure to be at the forefront of the innovations and breakthroughs that have made them the world's preeminent bike manufacturer.
SIS International Research is a leading global Market Research firm providing comprehensive research services and strategic analysis of information. We have served many of the world's largest and most influential companies, serving over 70% of the Fortune 500.  Our company conducts Market Research and Strategy Research for over 50 industries in over 120 countries.