Education Testing Market Research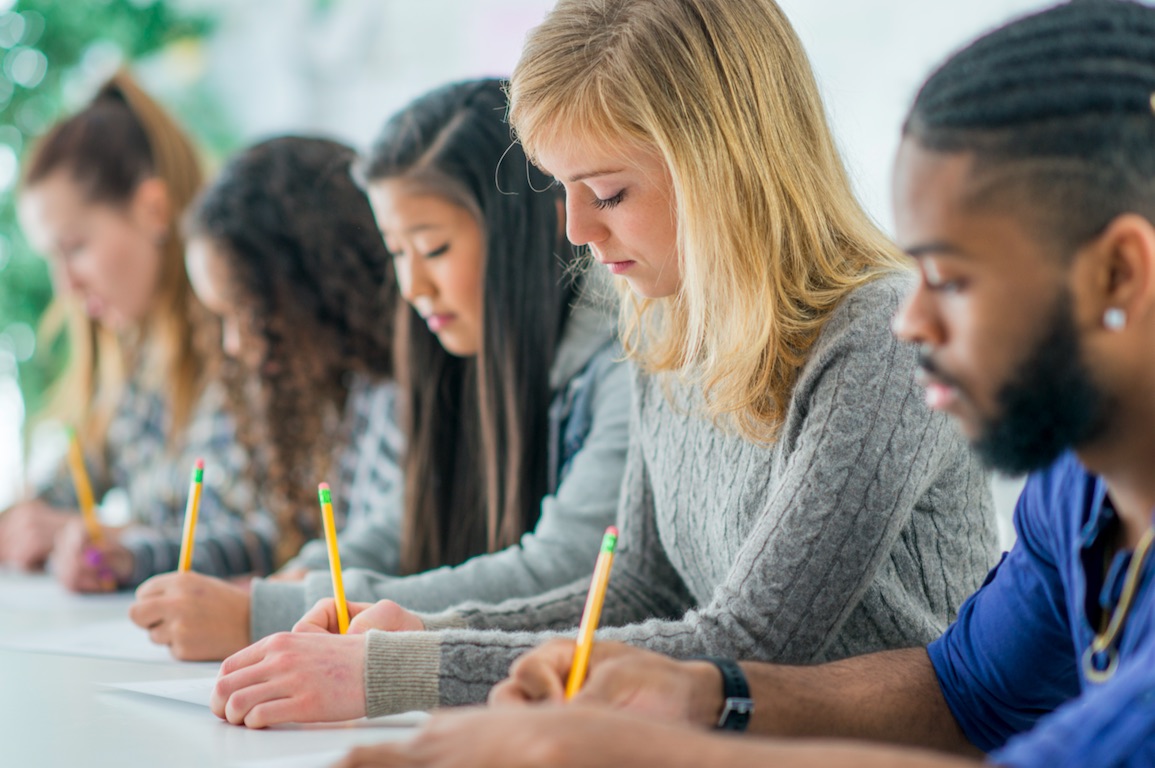 SIS is a leader in Educational Testing Market Research.
We are one of the largest providers of Research Solutions in the United States, and have served many of the world's largest Educational Testing companies in the world.
Educational testing market research is an essential aspect of the educational sector. It comprises the systematic gathering, evaluating, and interpreting of data associated with examination practices in learning, allowing to shape education plans and policies effectively. Educational testing market research thus plays a key role in ensuring successful outcomes for students, policymakers, and education centers.
About Educational Testing Market Research
We serve Testing Companies with the following solutions:
Norming Data Collection
Attitudes and Opinions towards Exams
Surveys with teachers, students, parents, school districts and institutions
Pricing, Tuition and Fee Research
Education Technology Market Research
Millennial Market Research
Executive Education Market Research
What is educational testing market research?
Educational testing market research enables companies to make thoughtful, data-driven decisions by providing key insights into industry trends, customer behavior, and competition. Through comprehensive analysis of the education testing landscape, this type of research can equip companies with vital information for product growth, marketing tactics, and overall business objectives.
It leads to new products and services that meet customer needs and optimizes existing offerings to ensure ongoing success. Additionally, data derived from market research on educational testing allows companies to identify areas where growth is possible – while anticipating industry changes and staying ahead of the competition.
Importance of educational testing market research
It offers data and intelligence that can help develop edifying approaches, boost student performance and craft educational policies. Here are some of the most important reasons why such market research is vital for businesses:
Educational testing market research can assist educational organizations in understanding where students are having difficulties, what their individual needs may be, and pinpoint emerging trends in education such as new technologies that could enhance teaching and learning.
It is quite efficient to craft teaching strategies and materials that will aid in propelling students toward academic advancement. With this data, educators can understand what works best for their classrooms.
Through educational testing market research, schools can gain a better understanding of student performance and achievement to design targeted solutions that ensure that students have the best chance of success.
Educational Testing Market Research Methods
Educational Testing: we recommend both offline and online testing for new educational tests

Educational Software New Product Concept Tests: we recommend to do In-depth one-on-one interviews for usability testing in addition focus groups of children in the same age groups

Teachers: we recommend in-depth interviews and also focus groups for new educational testing products
Clinical and psychological tests: we recommend online and offline methods for educational testing

Test and Re-test methods: these methods are best conducted offline

Validity studies: these studies are best "triangulated" with the students, the parents and the clinicians
Most important, the "gap" between generation Z [age 2 – 18 years] and the Millennials [age 18 – 34] is a wide in terms of the technology that has been applied to Educational Testing products.  We reduce the gap and provide insights to boost your strategic performance.
Current trends in Educational Testing Market Research
Some recent trends in the educational testing market include:
Shift to online testing: The emergence of digital learning platforms has caused a dramatic change in the world of assessment, transforming testing into a more convenient and efficient system. Moreover, online testing provides valuable insights by allowing for streamlined data collection and analysis.
Emphasis on personalized learning: As personalized educational approaches become common, the demand for adapted assessments that offer feedback tailored to each student's individual strengths and weaknesses is increasing.
Focus on formative assessments: Increasingly, the significance of formative assessments for enhancing student learning and growth is being fully appreciated. These evaluations not only provide timely feedback to teachers and pupils; they also empower them to make amendments to teaching practices for improved educational outcomes.
Integration with learning management systems: Testing and evaluation tools are being seamlessly knotted with learning management systems (LMS) as well as other ed-tech platforms, resulting in a more unified approach to assessment and testing.
Growth in the edtech market: The education technology market is on an upward trajectory, and assessment tools are no exception. Consequently, both new and existing testing solutions have been embraced by numerous schools and educational institutions to further this industry's development.
Benefits of education testing market research
With market research, educational testing companies can gain insight into the ever-evolving industry demands such as those for online testing and tailored learning. By recognizing these trends, organizations are allowed to adjust their strategies and remain at the forefront of innovation and stay competitive.
It allows educational testing companies to assess the exact needs and preferences of their customers, and create products and services that suitably fulfill these customer requirements.
By leveraging educational testing market research, educational centers can assess how their products and services are operating. This data can be used to refine and upgrade offerings while addressing customer questions or concerns – ultimately developing a better user experience that guarantees greater satisfaction.
By conducting market research, educational testing companies can gain invaluable insight into their target audience, allowing them to fine-tune their marketing and communication strategies. This will not only boost brand recognition but also increase customer engagement.
Market research can be an invaluable tool for educational testing companies to recognize their advantages and disadvantages. By analyzing their advantages and disadvantages compared to competitors, they can create approaches that will help them differentiate themselves.
Challenges in educational testing market research
When it comes to safeguarding sensitive student and teacher information, educational testing companies can be limited in their access to data. This poses a problem for researchers who need reliable and representative samples to conduct accurate research.
Market research is susceptible to bias and subjectivity, especially when assessing the data collected. Therefore, it can be difficult to make impartial conclusions from the study.
In the ever-evolving world of educational testing, technology and online learning are integral components that necessitate regular market research to stay on top of emerging trends.
Understanding the complex regulatory environment for educational testing is a challenge, as jurisdictions can differ significantly. This makes it difficult for companies to execute research that abides by all applicable regulations without exception.
For educational testing companies, particularly the smaller ones, market research budgets can be tight and prevent them from investing in comprehensive studies or new technologies.
Educational assessment organizations can find it difficult to accumulate ample test subjects to make reliable statistical decisions from the collected information. This may consequently result in skewed or uncertain outcomes.
Future outlook of educational testing market research
Increasing adoption of technology: As more and more educational institutions embrace technology in classrooms, there is a great demand for digital assessment solutions. This boom will continue as institutes seek to strengthen student learning experiences while minimizing costs.
Growing focus on personalized learning: As personalized learning continues to demonstrate its efficacy in improving student outcomes, schools are increasingly seeking assessment solutions that can provide teachers with individualized insights into student performance. By utilizing these resources, educators will be able to offer customized instruction to each student's specific needs and requirements.
Focus on access: With the spotlight increasingly on accessibility in education, there is a heightened need for assessment solutions that can identify disparities and provide tailored assistance to students who are struggling.
Increasing importance of data-driven decision-making: As educational institutions strive to assess student performance and optimize results, the need for accurate data-informed decision-making is becoming increasingly essential. This ongoing trend will stimulate demand for reliable assessment solutions that can offer comprehensive data and valuable insights.
Evolving regulatory landscape: The regulatory landscape for educational testing is anticipated to remain dynamic with new regulations and standards. This will bring both opportunities and challenges for industry players, which will try to meet these standards while remaining creative in their offerings and meeting customer needs.
SIS International offers Quantitative, Qualitative, and Strategy Research. We provide data, tools, strategies, reports, and insights for decision-making. We conduct interviews, surveys, focus groups and many other Market Research methods and approaches. Contact us for your next Market Research project.