Jewelry Market Research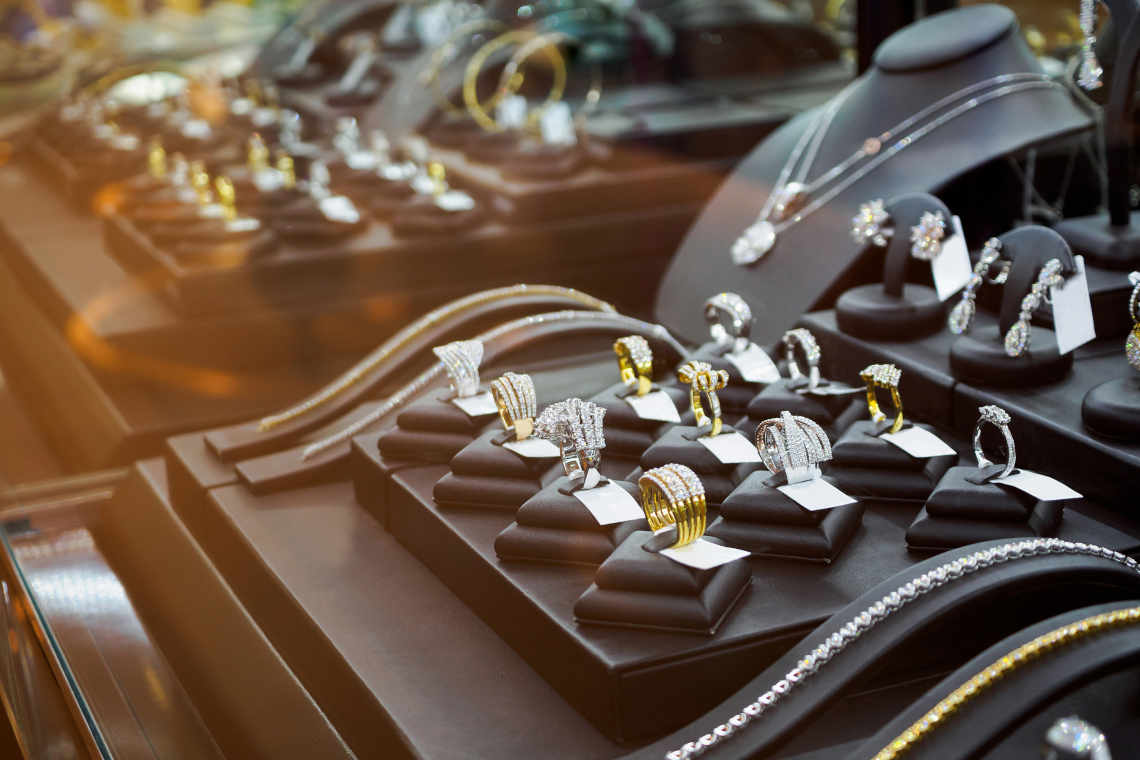 What is Jewelry Market Research
Jewelry market research focuses on gathering information about the types of jewelry, and to understand what influence the market can have on the various manufacturing companies and private sellers.
Jewels are aesthetic objects that in recent years, have become accessible to all, thanks to various brands capable of making quality products, and sell them at affordable prices.
Likewise, jewelry is also linked to culture as it can represent a status or be used for religious rites.
To appreciate the value of jewelry market research, it is necessary to understand the importance and the impact of jewelry on various aspects of our society.
A piece of jewelry is an ornament made of precious metal, embellished with gems, pearls or stones. In general, Jewelry is divided into:
Necklaces
Earrings
Rings
Bracelets
Charms
As for the materials used to make jewelry, the most widely used is silver, as it is readily available. The second most commonly used material is gold, but it has a higher cost.
Platinum is among the less common materials, its value lies between gold and silver. Rhodium, on the other hand, is much more expensive, but is generally used to embellish silver jewelry.
Titanium is a fairly new metal in the field of jewelry and is mainly used for creating small jewelry, or for reinforcing other materials.
Why it's important
The purpose of market research is to provide in-depth knowledge about an industry, in this case, jewelry. Gathering information and getting an overview of the jewelry market, can be important for several reasons:
A deeper knowledge of which are the most popular jewelry brands on the market. With the jewelry market research, it's possible to have information on the trends worldwide.
Knowing the role of jewelry in society. Nowadays, jewels are not only an object of interest for women belonging to a certain age group. In fact, jewelry is also appreciated and purchased by young people and also men.
Information on what types of jewelry are most appreciated and the various novelties in the industry. This is because the world of jewelry is extremely diverse, with brands specializing exclusively in the production of certain types like rings, bracelets and charms.
Learn the difference and the market strength of jewelry companies and private sellers.
Learn what materials are used in jewelry production and the production methods themselves.
Analyze the market for jewelry sold by common brands, as well as the market for luxury jewelry, so that a comparison can be made.
Market research on jewelry, can help companies and individuals gain information that will enable them to be competitive.
Key job titles in the industry
The jewelry sales and manufacturing industry is divided into different jobs, roles and professions. In general, both jewelry sales and manufacturing require specific knowledge about the materials and types of jewelry.
Below is a list of some of the main jobs in the jewelry industry:
Engraver
Quality assurance technician
Polisher
Bench jeweler
Metalworker
Goldsmith
Store manager
Sales assistant
Retail sales professional
Jewel appraiser
Jewelry Designer
Why businesses need jewelry market research
Information about the jewelry industry gathered in market research, as well as various strategies, can come in very handy for various businesses. These businesses include the following sectors:
Jewelry manufacturing sector
Jewelry sales sector
Jewelry e-commerce sector
Private sellers
Web influencers
Key success factors
The success factors in jewelry market research are very similar to those for other industries. Gathering data and information is paramount, as they enable businesses to approach the market with an edge. Market research is done accurately to provide valid and credible information.
Gathering information on the product
Collecting results
Comparison of the results by location (worldwide)
Analyzing the various jewelry market competitors
About jewelry market research
Jewelry plays a very important role in the fashion and customs of modern society. The Jewelry Market Research collects reliable information and data. It is a very useful tool, for anyone who wants to make curated decisions in terms of production, sales, marketing and business planning.
Contact us for your next Market Research Project.