Hospital Administrator Market Research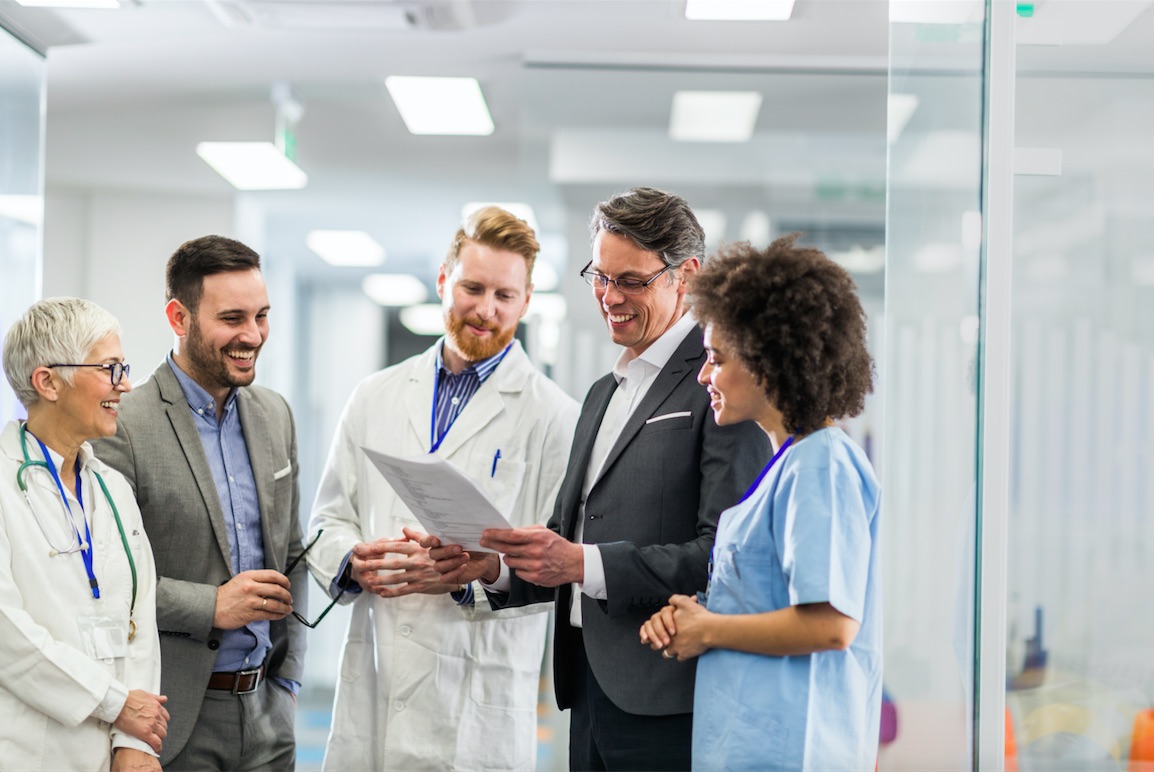 Hospital Administration is continually evolving to improve quality of care and efficiency. 
Many Developed Economies have aging populations and healthcare needs that require strong decision making and efficient management.  At the same time, revolutionary technologies in Mobile Healthcare, Smart Health, cutting edge treatments and other disruptive technologies are changing the ways medical professionals work on a daily basis.  
Larger hospitals rely on talented Hospital Administrators to manage their daily operations.  Hospital Administrators focus on management and driving efficiencies in the operations.  They also involve daily decision making and budget management.  Their opinions and perspectives can be helpful in understanding broader purchasing decision maker in an organization.
The number of physicians in the United States has been in line with population growth since 1975. In contrast, Hospital Administrator jobs have skyrocketed. Ever-more-complex regulations and technology are driving change within the industry. Hospitals and facilities need more administrators to keep pace with the changes in healthcare delivery.
Today's Hospital Administrator has a significant amount of influence and responsibility. For example:
Healthcare marketing strategy
Attracting new business is still a concern of the hospital administrator. They need to know more about their target markets. In fact, the role of the hospital administrator requires a more diverse skillset to use geographics, demographics, psychographics, and behaviors to optimize performance.
The US healthcare market size is the largest in the world.  Demand and Willingness to Pay for healthcare is high.  The size of the market also means there is the opportunity for innovation. There is also unrivaled purchasing power.  Hospital Administrators in the US are part of the most opaque healthcare system in the world. US hospitals are opaque in structure, regulation, access, and complexity.
 Emerging trends in healthcare
Today's Hospital Administrator has to pay attention to the significant trends affecting healthcare.  These trends include an increasing focus on consumerism.  There are also new technology trends, and physician/hospital alignment and collaboration. In the US for instance, they must also evaluate regulations such as the Affordable Care Act and how it affects payment sources.  They also ensure patient satisfaction, which is playing a more significant role in healthcare.
Cost containment is another of the significant trends affecting healthcare.  The modern Hospital Administrator will face increased pressure to cut costs.  These containment measures will make it difficult to provide quality care.  Another factor affecting cost containment is access to care.  A large percentage of the US population is without insurance coverage.  Employer-based coverage continues to decline. This decline places an extra burden on the Hospital Administrator.
Healthcare industry challenges
The industry is facing several challenges. These include changes in demographics, consumer empowerment, and depleting resources. Hospital Administrators must also be familiar with new technologies such as mHealth. This technology will have an enormous influence on healthcare delivery. Also, administrators need to know about other challenges. For example, they must be familiar with chronic diseases and conditions.
Healthcare reform has made the job of the Hospital Administrator more complicated. The modern administrator has to ensure compliance and make advocacy efforts. The opioid crisis is another of the healthcare industry challenges. Administrators also need to prepare for breaches in cybersecurity.
Staffing shortfalls is yet another of the challenges facing healthcare managers today. Hospital Administrators are also called on to address inequality in the workplace. Female physicians earn less than their male colleagues. Wage disparity by gender is a big issue. Discrimination also exists. Discrimination can worsen the staffing shortfalls. Maltreated employees quit their jobs, making the shortages even more severe.
The Next Step
Healthcare organizations are actively seeking Hospital Administrators. These professionals must have communications and leadership skills. They must also dedicate themselves to advancing quality care, and mitigate financial risk. The healthcare industry is challenging and exciting. Vast opportunities exist for Hospital Administrators. These professionals improve the quality and efficiency of healthcare delivery.
Our Experience
SIS has over 35 years in conducting interviews, surveys and research engagements focused on Healthcare and Hospital Administrators.  We provide high level interviews with Hospital Administrators and purchase decision makers at a variety of medical facilities across the United States, Europe, Asia and worldwide.  We understand local customs and provide unparalleled access and insight to Healthcare decision makers.