Golf Market Research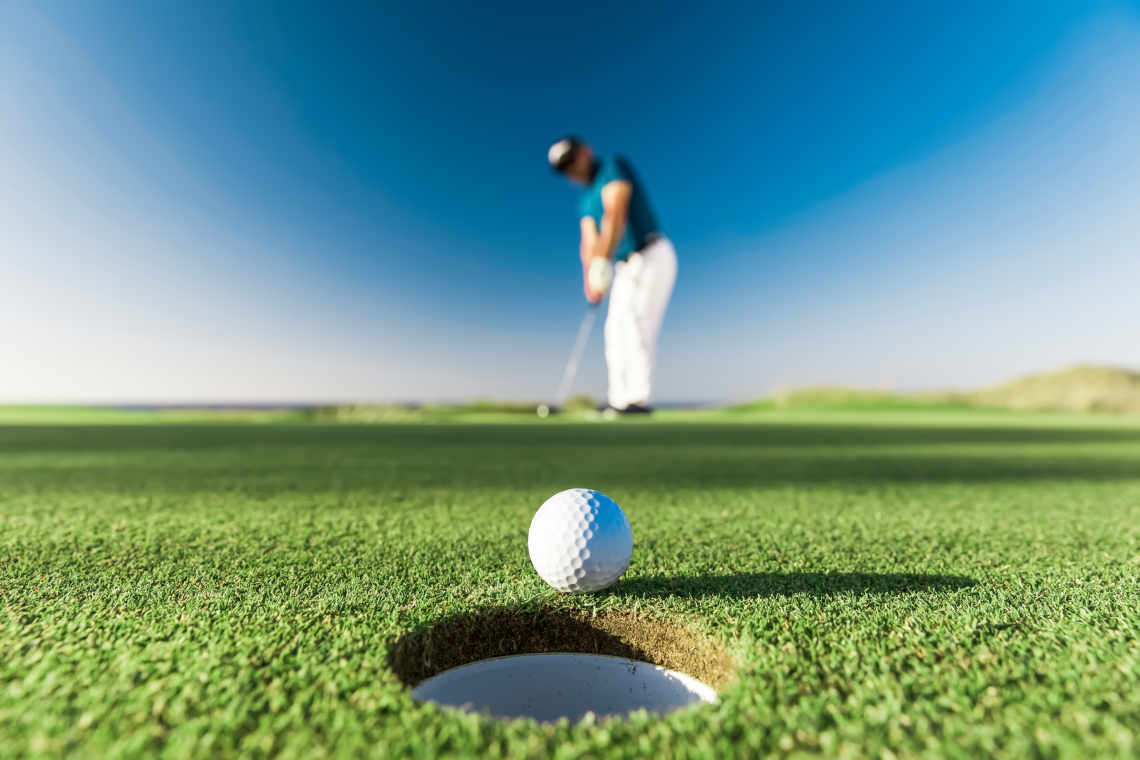 Golf used to be more of an exclusive sport, but over the past years, there has clearly been a steady development in the golf equipment market size and the use of designer golf courses. Golf is a sport that gives rise to many opportunities, not only financial but also regarding employment. It has also become more popular with players from many different economic backgrounds.
Overview of Golf Market Research
In the past years, the golf industry has grown in the billions. Not only more golf courses have sprung up in resorts and frequently visited regions, but the consumer base has also increased significantly. Golf is a sport that has seen incredibly high numbers of beginners. Notably, women make up a large part of golf beginners, and there has also been a sharp increase in juniors taking up this sport.
The market still shows much potential to grow, since millions of people have indicated an interest in golf. It has definitely gained popularity, including off-course golf.
Off-course golf can include indoor simulators, standalone driving ranges, off-course youth and school programs, etc.
Key Trends and Drivers in the Golf Industry
The increasing demand for golf drives the industry to more opportunities and growth. A considerable number of players are millennials. With this shift in age groups, there will be noteworthy changes in the golf industry, for example in the kind of food that is served at clubhouses – with more focus on healthy food – and also in technology.
Global positioning system devices and swing analysis are just two examples of golf technology. Sensors on the golf cart and swing sensors (which are attached to clubs) can help improve a golfer's game. Additionally, smart golf balls use technology to connect to a phone app. That allows the player to gain information from the contact he/she makes with the ball.
With golf's growing appeal among female players, this also means more interest in golfing fashion, accessories, and equipment.
In other words, these changes in demographics will drive more business ventures in the golf industry, bringing opportunities for employment, investment, and sales.
Opportunities in the Golf Industry
The construction of golf courses and the higher demand for golf equipment means new work opportunities for the locals. Tourist locations benefit greatly from added golf courses since they only bring more interest and value and attract more travelers who will – besides playing golf – also visit the local attractions.
Jack Niklaus, Robert Trent Jones, and Tom Weiskopf are just a few names of world-class designer golf courses, which will appeal to both experienced players and newbies. Such renowned golf courses can practically guarantee ongoing employment for local employees.
The golf industry offers work for locals in the following areas: golf equipment stores, caddies, carts attendance, clubhouse attendant, valet attendant, and course maintenance (irrigation of certain areas, cleaning up debris, pest control, etc.). Some clubhouse job opportunities include bar, restaurant, and kitchen staff.
Picking popular tourist locations for golf will surely increase visitors and travelers to those areas; for example, cliffside golf courses or greens that are set in desert areas with ocean views, to name a few. Such dramatic sceneries and spectacular views only add more interest to these golf courses.
Challenges
Financing golf courses is a challenging endeavor. To solve this issue, the following primary funding sources were proposed in golf blog posts and articles: conventional financing, investment from life insurance companies, small business administration loans, private equity financing, and commercial mortgage-backed security loans.
The employment opportunities can also present a challenge when one considers the average hourly wages of golf course maintenance workers and the strict working hours. Of course, this depends on the country where the golf course is or will be built. In general, this may only present a drawback in countries with low unemployment.
Another disadvantage of golf course maintenance is the high amount of water that is used for irrigation. Especially in dry areas, this can have negative consequences on the environment and the local population. Alternatively, wastewater from nearby water treatment plants provides a good, and more available substitute. Irrigating the greens with sewage water instead of fresh water is a solution that is applied to several desert golf courses nowadays. Even golf courses in greener environments are looking at this option. Given that the younger generation of players is more conscious about climate change, there is increasing pressure for environmentally-friendly water management.
Innovation Clusters to Analyze Golf Market Research
Challenges can pave the way for new opportunities. After the covid pandemic, salaries sank for many employees, including golfers. To prevent the loss of their members, golf clubs lowered their membership fees, making it possible for existing members to continue playing and for new ones to join.
Additionally, offering members to play nine holes instead of a full round allows more people to fit a game of golf into their schedules. Shorter periods – not only nine but also six holes – are becoming more tempting to the general public. Adapting rounds to this demand and even designing golf courses that will fulfill these requests will certainly raise the appeal to broader population segments.
Regarding environmental concerns, carbon-positive courses are now rising in popularity. In general, the golfing community wants to improve not only water management but also become a model in conservation and biodiversity.
Future Outlook
Regardless of the challenges, golf offers opportunities and has a promising future. Even though the changes in demographics may be a shock to the golfing community (which used to be a middle-aged and older crowd) these changes promote growth and innovation. With the rise in technology, healthier food options, employment opportunities, and the chance to play nine or six holes instead of a full round, the golf market will prosper and the game will become more available and interesting for all.
SIS International offers Quantitative, Qualitative, and Strategy Research. We provide data, tools, strategies, reports, and insights for decision-making. We conduct interviews, surveys, focus groups, and many other Market Research methods and approaches. Contact us for your next Market Research project.
Contact us for your next Market Research Project.