Frozen Food Market Research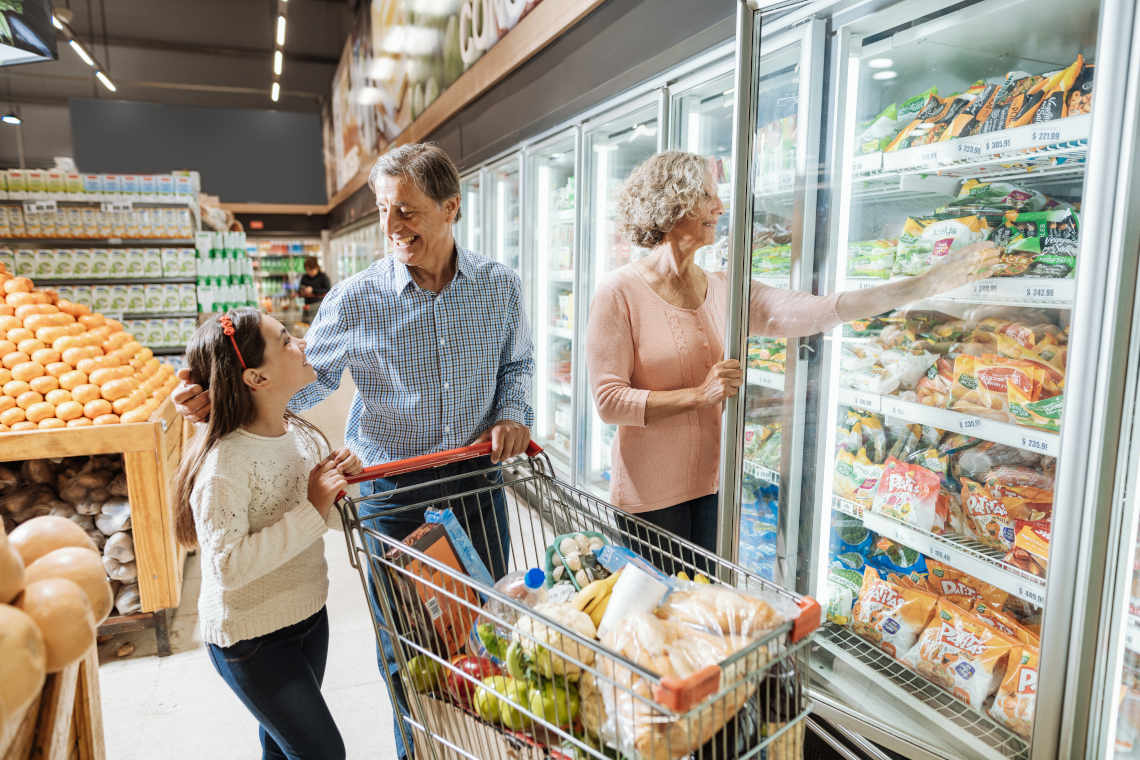 Frozen food market research is useful for discovering trends and gathering data and strategies that businesses can use. Results from market research provide insights into the different components of the frozen food sectors, including the production of goods, distribution of products, and the various establishments involved, such as restaurants, convenience stores, and local and international retailers.
This market research also reveals how various companies in the frozen food market compare to their competitors in terms of product offerings, product quality, sales, and marketing. The statistics and approaches in the frozen food sector can guide enterprises and key players in decision-making as well as provide up-to-date details concerning the business climate.
Frozen Food Market Research Defined
Foods and beverages preserved by freezing and stored in a freezer before preparation are considered frozen food items. Initially, frozen products do not need extra preservatives because bacteria do not grow below 15 °F, sufficient to avoid food deterioration. For long-term product preservation, storing food at even lower temperatures may be necessary.
Freezing is one of the earliest and most extensively utilized ways of food preservation. It offers the best preservation technique for retaining the original flavor, texture, and nutritional content. The freezing process combines the advantageous effects of low temperatures at which microorganisms cannot grow, slow chemical processes, and postpone cellular metabolic reactions.
Freezing is an excellent food preservation method because bacteria that cause food spoilage are destroyed or do not increase rapidly at low temperatures; hence, frozen foods are popular among consumers due to their long shelf life, enhancing convenience.
Frozen Food Market Research Segmentation
Frozen Food Market Research provides insights that include several main aspects of the industry that play crucial role in the industry's growth and dynamics. Below are some of the segmentation included in the research and development of data and strategies in frozen food market industry.
Frozen Food Market Product Type
Frozen Fruits and Vegetables
Frozen Meat
Frozen Fish and Seafood
Frozen Cooked Ready Meals
Frozen Desserts
Frozen Snacks
Frozen Desserts
Frozen Baked or Pastry Products
Frozen Food Market Categories
Ready-to-cook
Ready-to-drink
Ready-to-eat
Frozen Food Market Freezing Process
Individual Quick Freezing (IQF)
Blast Freezing
Belt Freezing
Indirect Contact Freezers
Other Freezing Techniques
Frozen Food Market Distribution Channel
Food-Processing Plants
Supermarkets and Hypermarkets
Convenience Stores
Public Markets
Local ShopsOnline Channels
Other Distribution Channels
Frozen Food Market Analysis
In recent years, the global market for frozen food has expanded. The need for easy-to-prepare and ready meals is favorably influencing the frozen food industry. According to a comprehensive analysis, the global market for frozen meals is anticipated to expand continuously.
In addition, several factors are also driving the growth of the frozen food market. Data and strategies in frozen food market industry discovered businesses are offering a wide variety of frozen foods, shifting an industry traditionally known for instant meals into one of the biggest and most popular segments in the global food industry.
The rise of the frozen food market has resulted in providing consumers with more options, variety, and convenience than ever before. Producers of frozen foods are also introducing new items to give consumers a sense of novelty. Partnerships, enhanced marketing, license agreements, and new choices contribute to the accelerated growth of the frozen food market.
Factors Impacting Frozen Food Market Research
Capital Investment for The Frozen Food Business
In developing nations, freezing food is advantageous for several reasons. First, freezing is one of the most practical and straightforward preservation methods compared to other commercial processes. In developing nations, substantial capital investment in the frozen industry typically plays a significant role in the economic viability of the whole frozen food market process.
The Shift in Consumer Demand in Developing Nations
Population increase and rising food consumption have necessitated the large-scale commercial manufacturing of food commodities. Due to the shifting customer profile, the frozen food business has undergone tremendous transformation. The most significant development in consumer behavior over the past fifty years has been the rise in the number of working women and the fall in the size of families. These two elements reduced the time required for food preparation.
Frozen Food Emerging Trends for Health-Conscious Consumers
As customers become more health-conscious, there is a growing need for low-calorie, low-fat, and low-sugar frozen food options. Another trend that is being pushed by health-conscious individuals and the increased popularity of the vegan diet is the increasing desire for plant-based frozen food options. These include items such as vegetable burgers and non-meat frozen food alternatives.
Current and Upcoming Trends in Freezing Technologies
The market for frozen foods was shaped by the historical development of commercial freezing technologies designed for specific food commodities. The frozen food sector is heavily reliant on cutting-edge science and technology. There is a growing demand for set meals, and the business expansion primarily depends on the capacity of food processors to improve both process techniques and product quality. Only by focusing on new technology and exploring poorly understood variables affecting frozen food products' quality can advancements be made.
Changes and Development in Cold Chain Logistics
After being removed from the initial cold storage, frozen goods have the most considerable risk of contamination with bacteria and rotting if not stored properly. Specialized trucks must be utilized to deliver these foods in a controlled atmosphere.
Many providers do not have specific vehicles for transporting frozen goods; they deliver all frozen food varieties in the same trucks or other vehicles. To boost their earnings, a large number of manufacturers are attempting to begin their logistical operations as well.
About Frozen Food Market Research
This report comprehensively examines statistics and strategies in the frozen food market business, including market size and compound annual growth rate. It explains the attractive investment offer for this market and the possible revenue opportunities across different frozen food market segments.
Frozen Food Market Research provides insights that include information regarding market drivers, restraints, opportunities, new product launches or approvals, geographical outlook, and competitive strategies implemented by leading competitors. The study profiles key worldwide frozen food market participants regarding corporate overview, financial performance, product portfolio, geographical presence, distribution tactics, key developments and strategies, and future plans.
Data and strategies in frozen food market industry will enable company marketers and management to make informed decisions on future product releases, technology upgrades, market expansion, and marketing strategies. Overall, the information gathered can be utilized to analyze the global frozen food industry and help industry key players and stakeholders come up with decisions impacting their businesses and growth.
Contact us for your next Market Research Project.