Consumer Goods Market Research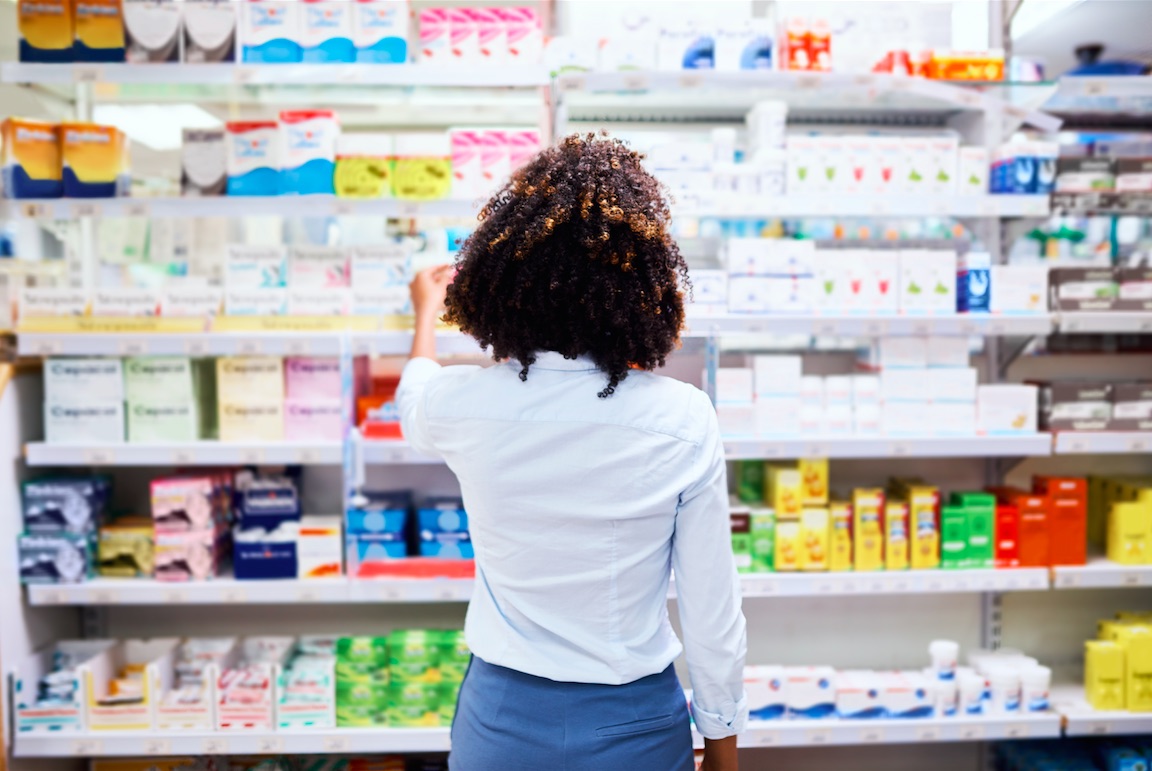 The evolution of the consumer goods industry has been exciting particularly with the rise of Digital Technology. 
Businesses are launching innovative products that change how consumers live and interact in their daily lives.  Managers are increasingly trying to meet an assortment of human desires and needs.  With the rise of Digital Disruption, the global market is likely to produce many winners and losers over the coming decade.
What is Fast Moving Consumer Goods (FMCG)?
Fast Moving Consumer Goods (FMCG) are products that are sold, replaced, or entirely used within a year.  Another term for these products is Consumer Packaged Goods (CPG). Some examples are razors, toiletries, and breakfast cereal.  This sector is facing pressure to find more business efficiencies while delivering against complex consumer demands.
Price competition in the FMCG sector is often intense, as the products tend to be near identical.  Products in the FMCG sector also do well in economic downturns. Consumers usually cut back on luxury items when the economy declines.  FMCG retailers operate with low margins. They need large markets, scale and distribution to be successful.
Some companies look to building advantages in the market through a "continuous improvement approach."  Building advantages over time can help companies to defend market share and customer loyalty.  Competition posed by smaller, nimbler businesses is a significant challenge.
Food & Beverage Opportunities
New trends are shaping the FMCG industry. For example, signs are emerging that not everyone considers sugar to be a health villain. Food and beverage manufacturers are rolling out super-indulgent desserts, drinks, and frozen novelties.  Another trend is snacks once considered junk food are getting a healthy makeover.  Manufacturers are using ingredients such as coconut and avocado oil, and plant-based protein.
E-Commerce Opportunities
Another new trend in the FMCG industry is the growth of online sales.  E-commerce is must-have for FMCG marketers.  Brands will need better ways to stand out online with the rise of e-commerce.  This shift is occurring because there are more online shoppers with less time to shop, better prices available online or better customer experience.  The rise of Omnichannel strategies raise the importance of optimizing all channels to build brands and maximize profit.
FMCG companies have an opportunity to strengthen their brands or reinvent themselves. They also have to keep revising the way in which they reach consumers in the digital age. They can embrace a consumer-centric perspective and Market Research helps companies to do so. Through research, companies can also create connections that strengthen brands through every available channel.  
About Consumer Goods Market Research
Consumer Goods Research uncovers insights into the following:
Customer Experience:

Businesses are increasingly modifying the experience, touchpoints and interactions their brands provide for customers. 

Product Innovation:

Businesses are under increasing pressure to develop new products and solutions to deliver growth.

Behavioral Research:

Businesses are faced with a changing Digital Customer Journey that is more complex than before.

Packaging Research:

 Understand the last 10 seconds of purchasing and how to boost sales conversions.

Omnichannel Research:

 Understanding the relationships of digital channels and customer behavior can provide numerous opportunities and challenges for brands.
Media attention, shelf impact, and market share are the focus of brand manufacturers. Marketers have less and less control over their brands these days.  These developments have direct consequences for marketers and FMCG.  For this reason, it is vital to know what influences people to buy and to take action.  
Businesses need to innovate, adapt, and differentiate themselves.  New substitutes and competitors in an expanding global economy present numerous threats.   Developing bold, new strategies can help companies achieve competitive advantage.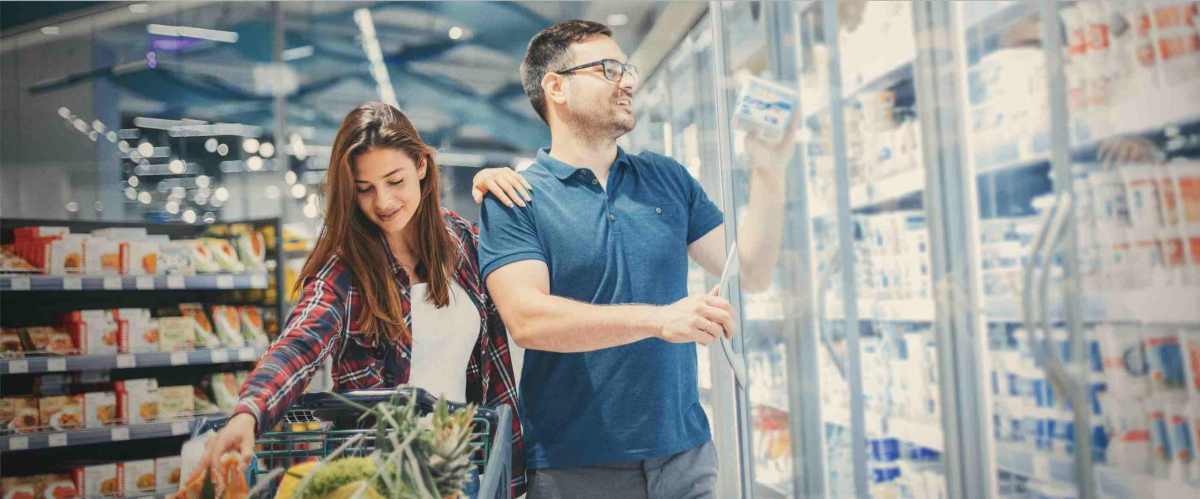 How to Conduct Fast Moving Consumer Goods (FMCG) Market Research
Fast Moving Consumer Goods (FMCG) Market Research helps decision makers to gather data and strategies in the consumer goods industry. The market research provides insights into the different products in the consumer packaged goods industry and their distribution, market trends, and impact on other related businesses.
This market research collates data and strategies in the Fast Moving Consumer Goods (FMCG) industry and how specific businesses offer these products compared to their competitors in terms of sales, prices, and quality of the items. The data and strategies can help guide companies and key players in their decision-making and provide updated information about their business landscape. In an ever-expanding and highly competitive setup, many of the Fast Moving Consumer Goods industry's largest firms are investing heavily in market research to acquire a competitive edge over their rivals.
Understanding the Fast Moving Consumer Goods (FMCG) Industry
Fast Moving Consumer Goods (FMCG) are items and products that sell quickly and cheaply. These items are also known as packaged consumer products.
Because of the strong consumer demand or perishability, Fast Moving Consumer Goods (FMCG) have a short shelf life. These items are purchased frequently, consumed quickly, priced affordably, and sold in vast quantities. In addition, they have a high turnover rate on store shelves.
Fast-moving consumer goods (FMCG) is the most extensive mix of diverse product categories and types. These include the following:
Fast Moving Consumer Goods by Type:
Food and Beverage
Processed or packaged foods
Ready-to-eat meals
Baked goodies
Fresh foods
Frozen foods
Dry and canned goods
Bottled and boxed or canned beverages
Healthcare Care Products
Over-the-counter medicines
Vitamins
Dietary Supplements
Household and Personal Care
Oral Care
Hair care products
Feminine Care
Cleaning products
Cosmetics and toiletries
How is Fast Moving Consumer Goods (FMCG) Market Research conducted?
Fast Moving Consumer Goods (FMCG) Market Research is the process wherein one can gauge the potential success of a new service, marketing campaign, or product. Research like this helps businesses learn about and evaluate consumer sentiment toward specific products or services they want to focus. While it is possible to do this research in-house, only some companies have the personnel, infrastructure, and sample size necessary to draw meaningful conclusions.
Companies also have the option to have independent firms do the Fast Moving Consumer Goods (FMCG) Market Research. It is essential to consider that there should be proper access to the necessary data and resources when doing market research. As Market Research provides insights into various aspects of the industry, there are several methods that can be used to gather data and strategies in the Fast Moving Consumer Goods Market Research industry.
Some of the methods used include but are not limited to the following:
surveys
product testing
focus groups
customized research
brand positioning research
market assessment
competitive intelligence
advertising research
insights into the trade or stakeholder engagement
Why Fast Moving Consumer Goods (FMCG) Market Research is Essential
Doing market research is essential for making informed business decisions and building a strong brand. Yet, there are many who don't think it makes a difference. Below are the importance of Fast Moving Consumer Goods (FMCG) market research:
Competitive Market Research
Contrary to popular belief, you definitely need something that sets you apart from the competition. It's a poor business strategy not to explicitly state what sets a specific brand apart from the competitors. The business brand will be lost in the shuffle if the messaging is weak, giving the competition a better advantage. When it comes to business success and brand visibility, differentiation is the key.
Create A More Focused and Targeted Market
To maximize the chances of success, one must know who to reach out. Attempting to reach everyone "just in case" is a waste of resources. Zero in on the core set of consumers who will most benefit from a certain product or service. Research in customer segmentation can shine a light on the ideal client and the most effective means of reaching out to them.
Proper Advertising Messaging and Placement
What really counts is what your customers believe and say about a business or brand, as well as how they feel about it. Successful advertising and targeting can be discovered and understood by thorough Fast Moving Consumer Goods (FMCG) market research. Customers are not all going to utilize the same food or healthcare items simply because they share the same age, gender, ethnicity, income, or location.
Market Research Provides Insights into Who the Potential Clients Are
One cannot totally predict the consumers' mindsets and actions. Spending time and money on research is a wise decision any key player in the industry can make. In addition to monitoring the success of marketing campaigns, specialized research can provide data and strategies in the Fast Moving Consumer Goods (FMCG) industry on a specific product or the business marketing landscape.
Improvement of Brand Positioning
Data and strategies in the Fast Moving Consumer Goods (FMCG) industry aid in making sure your brand's messages are founded on robust, relevant, and distinguishable pillars. Research and planning may help you find the proper balance between rational and emotional benefits, the right consumer language and tone, breakthrough insights, and consumer hot buttons, all of which can be incorporated into a revised brand message strategy and lead to better commercial results.
About Fast Moving Consumer Goods (FMCG) Market Research
To increase market share, the FMCG industry's top companies are focusing increasingly on tailoring their offerings to individual consumers' needs. The major players in the global FMCG market have been able to increase their market share through the introduction of new products and through the purchase of smaller companies.
Fast Moving Consumer Goods (FMCG) market research provides insights into market trends and highlights significance to the said industry. Doing market research is an efficient approach to acquiring original market data relevant to the industry. Staying ahead of the competition and spotting emerging trends are both possible with the help of consumer goods market research.
Businesses and major key players can use the findings of the Fast Moving Consumer Goods (FMCG) Market Research to improve their products and services and boost revenues in an increasingly competitive market.