Condiment Market Research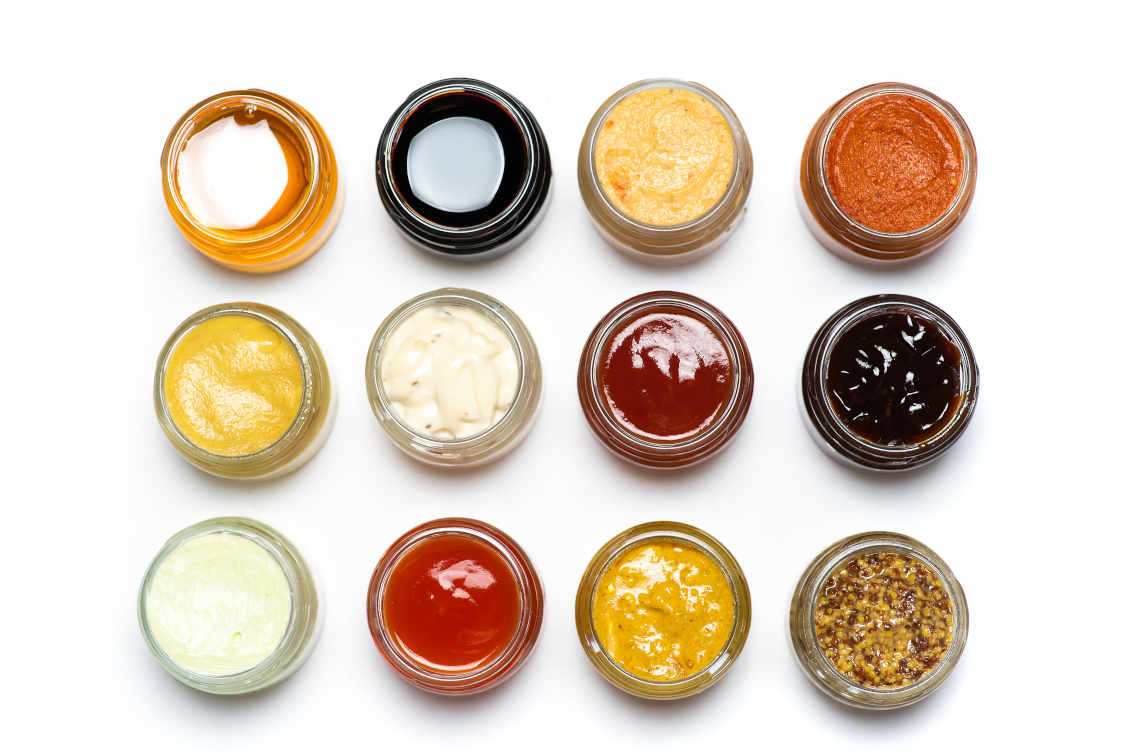 The condiment market research will be examining the current trends and opportunities in the condiment industry. The condiment industry has been experiencing growth in recent years, fueled by factors such as changing consumer preferences, increasing demand for convenience foods, and the rise of the food service industry.
However, with the ongoing health problems worldwide due to the post-pandemic changes and its impact on the food industry, the condiment market is facing some challenges, including supply chain disruptions and changing consumer behavior.
Condiment Market Research provides insights into the current state of the condiment market, including market size, market segments, and market trends. Additionally, the research will examine consumer preferences and behavior when it comes to condiments, including factors such as brand loyalty, ingredient preferences, and packaging choices.
What are condiments?
Condiments are substances used to enhance food's flavor, texture, or appearance. They are typically added to food before or after cooking and can be either savory or sweet. Condiments are commonly used to complement or balance a dish's flavor, add moisture, or provide a contrast in texture.
There are many different types of condiments, and they can be categorized in several ways. Here are some common categories of condiments:
Sauces are liquid or semi-solid condiments typically poured over or mixed into food. Examples include tomato sauce, soy sauce, and gravy.
Dips are thicker condiments that are for dipping foods into. Examples include salsa, hummus, and guacamole.
Spreads are condiments that are applied or drizzled on top of bread or crackers. Examples include butter, peanut butter, and jam.
Seasonings are condiments used to add flavor to food. Examples include salt, pepper, and herbs.
Pickles and relishes are condiments from pickled vegetables or fruits. Examples include pickles, chutneys, and relish.
Dressings are liquid condiments that are used to flavor salads. Examples include salad dressings, vinaigrettes, and mayonnaise.
Condiments can also be categorized by flavor profiles, such as sweet, spicy, or savory. Additionally, they can also be distinguished based on their cultural or regional origins, such as Italian, Asian, or Mexican condiments.
What are the Key Drivers in the Condiment Market Industry?
There are several key drivers that are currently influencing the condiment market industry:
Changing Consumer Preferences. Consumers are looking for healthier, more natural, and organic condiments that are low in sugar, fat, and salt. They also want a variety of flavors and options to choose from, including ethnic and regional flavors.
Demand for Convenience. Consumers are leading increasingly busy lifestyles, which has led to a rise in demand for ready-to-use condiments that are easy to store and use.
Growth in the Foodservice Industry. The growth of the food service industry, including fast food and casual dining restaurants, has increased the demand for condiments. Restaurants are looking for new and innovative condiment options to differentiate themselves and attract customers.
Expansion of Retail Channels. Retail channels such as supermarkets, hypermarkets, and online platforms have expanded, providing consumers with more choices and convenience when it comes to purchasing condiments.
Growing Health Consciousness. With the rise in health consciousness, consumers are looking for condiments that are low in calories and have added nutritional benefits such as vitamins and minerals.
Increasing Urbanization. As people move to cities by droves, demand for condiments that can be easily stored and used in smaller spaces has increased.
Rising Globalization. As the world becomes more connected, there is a growing demand for international and regional flavors, leading to an increase in demand for condiments that cater to different cultural and regional preferences.
These key drivers are shaping the condiment market industry and are likely to continue influencing it in the years to come.
Condiment Market Research Methodology
In condiment market research, several methods can be used to gather information and insights about the industry, consumers, and competitors. Here are some standard techniques:
Surveys are conducted to gather data about consumer preferences, attitudes, and behaviors related to condiments.
Surveys can be completed online, by phone, or in person.
The creation of focus groups to gather qualitative data about consumer opinions and perceptions of condiments. Participants are typically asked open-ended questions about their experiences with different types of condiments, their feedback, and their preferences.
Interviews can be conducted with industry experts, condiment manufacturers, and other stakeholders to gather insights about industry trends, challenges, and opportunities.
Observational research can involve visiting retail stores and food service establishments to gather information about consumer behavior and purchasing patterns related to condiments.
Secondary research involves gathering data and information from existing sources, such as industry reports, government publications, and academic journals.
Social media listening involves monitoring and analyzing social media platforms to gather information about consumer opinions, attitudes, and behaviors related to condiments.
Online analytics involves analyzing data from online sales platforms to gather information about sales trends and consumer purchasing patterns related to condiments.
By using a combination of these methods, condiment market researchers can gather comprehensive data and insights about the industry, consumers, and competitors. This information can be used to inform product development, marketing strategies, and business decisions in the condiment industry.
About Condiment Market Research
The insights from this research will be useful to condiment manufacturers, retailers, and distributors, as well as other stakeholders in the food industry. The findings will help to inform them on product development, marketing strategies, and business decisions in this competitive and evolving market.
Benefits of this research include but are not limited to:
Help corporations to identify current and emerging market trends
Understanding consumer behavior with regards to purchasing patterns related to condiments
Identify consumers' needs as basis for developing new product
Testing product concepts before launching
Identifying potential partnerships to expand market reach
Condiment market research provides insights that can help corporations to understand customer needs and preferences
Condiment market research is essential for corporations that want to stay competitive and to develop products and services that meet the evolving needs of consumers. By gathering insights and data about the industry, consumers, and competitors, corporations can make informed decisions that can drive growth, profitability and resilience in the industry.
Contact us for your next Market Research Project.