Market Research in West Virginia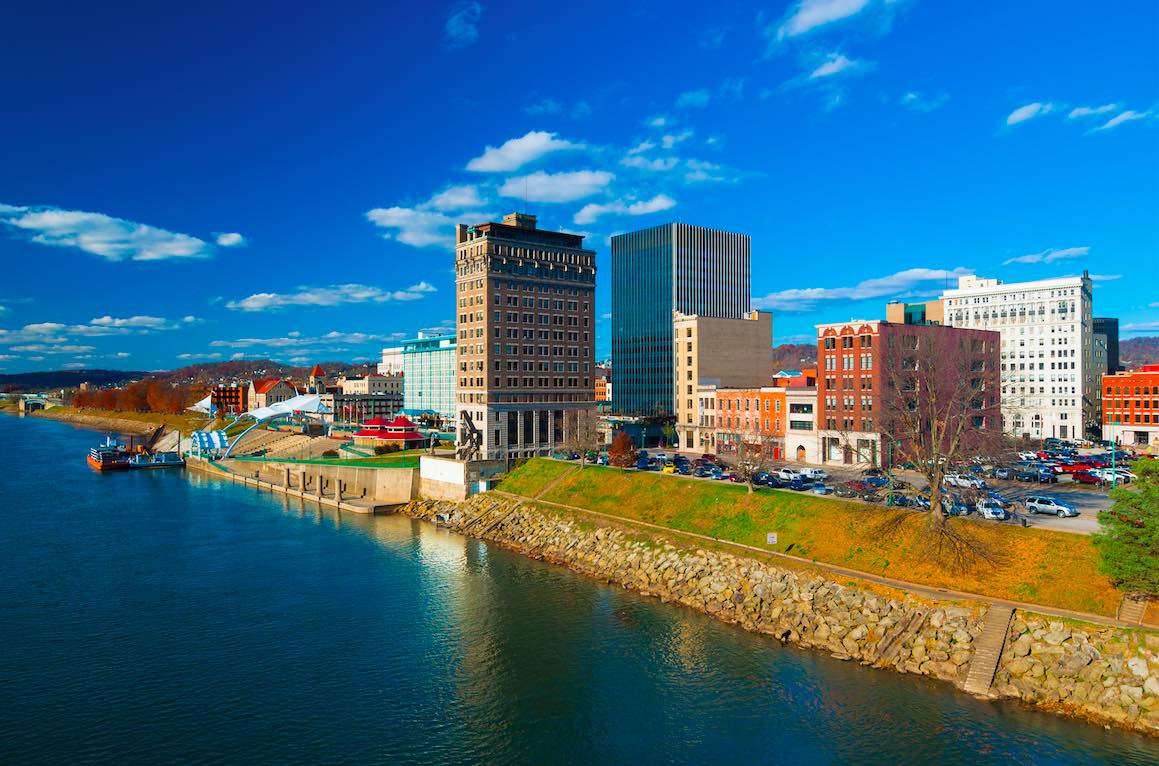 West Virginia takes its name from Queen Elizabeth I, the "Virgin Queen" of England.
Around 1.9 million citizens live in the state. It is a region with a rich and distinct history. Since achieving statehood, it has become a significant center point for energy resources. It is also a well-loved Plein-air recreational destination.
Charleston, the capital of West Virginia, has a populace of 49,736 according to the 2017 census evaluations. Huntington does not fall a long way behind with a total of 48,638 inhabitants. The state has 14 noteworthy cities with populations of more than 10,000, which include Morgantown, Parkersburg, Weirton, Wheeling, Martinsburg, and Fairmont.
The primary industries in West Virginia are chemicals, biotech, and energy. It also has vibrant aviation and space flight sectors, as well as the car industry.
Chemicals
According to the West Virginia Department of Commerce, chemicals are a significant product. The department stated that West Virginia has around 140 distinct chemical-related companies. These organizations provide more than 12,800 jobs to residents of the state. West Virginia, as a region, has one of the most chemical producing companies on the planet.
Biotech
West Virginia is the permanent home of industry pioneers like Dow, DuPont, and Bayer. PPG and Proviron (the former BASF) also operate from this state. West Virginia comprises one of the most prominent clusters of biotech trade.
Energy
West Virginia is one of the essential districts in the U.S. for coal mining, as indicated by Britannica. There have been recent concerns with the coal mining business. The cause is ecological worries about surface mining known as mountaintop removal.
Aviation and space flight
Aviation is one of the fastest-growing sectors of the Virginian economy, according to the West Virginia Department of Commerce. This progress is due to the state's massive amount of experienced industry laborers.
Automotive
West Virginia is home to many car companies, for example, Hino Motors, and Toyota Motor Manufacturing.  NGK Spark Plugs, Gestamp, and Diamond Electric also operate in Virginia. The state also has an automotive research center located in West Virginia University. It is the National Research Centre for Alternative Fuels, Engines, and Emissions.
Many advantages come with doing business in West Virginia, and they are as follows:
The state is accessible to most of the United States' populace and 33% of the Canadian market.

The state has an 8 hour conveyance time to East Coast ports and distribution centers.

It offers the advantage of moderate prices on real estate.

Businesses receive tax reductions and exemptions. The state boasts the sixth lowest property tax rate in the United States.

The cost of living is 15% beneath the national standard.

The net corporate income tax rate is at a low of 6.5%, which is 33% beneath the national standard.

The cost of doing business in Virginia is generally low. It is 14% beneath the United States standard.

Utility rates are at a low of 33% beneath the national standard.
About Market Research in West Virginia
Any business that ventures into any market needs to do so with robust and reliable data. Quantitative and Qualitative market research is crucial in analyzing the critical role players. It also identifies potential clients or consumers for your business. It tells you their needs, interests, and goals. It also reveals the critical indicators of a business's potential to thrive in any given environment. It shows how it's likely to perform in the economy.
Market research aids businesses to dissect industry information without bias. It helps them settle on choices dependent on the realities of the marketplace. It can assist companies with learning statistical data. For example, it tells them their target markets' age, gender, and monetary status. Organizations can discover what products or services their clients are currently utilizing. They can find what it is they like and dislike.
Quantitative and Qualitative research is beneficial in saving and employing investment capital. Quantitative research alludes to how our analysts gather information. We usually do so through studies, surveys, and polls. The reason for Quantitative analysis is to gather reliable, institutionalized facts and measurements. These facts will guide critical business choices.
Qualitative market research includes deducing what motivates customers through close examination. We often conduct this type of analysis using focus groups. Sometimes we do one-on-one interviews with the research subject. The reason for Qualitative Research is to understand what motivates customers. This method can help to uncover certain areas. For example, it tells you how customers perceive a brand. It also shows why they like particular promotional messages and dislike others.
Strategy Research informs about competition, industries, new market opportunities and Go-To-Market Strategy.