Market Research in Texas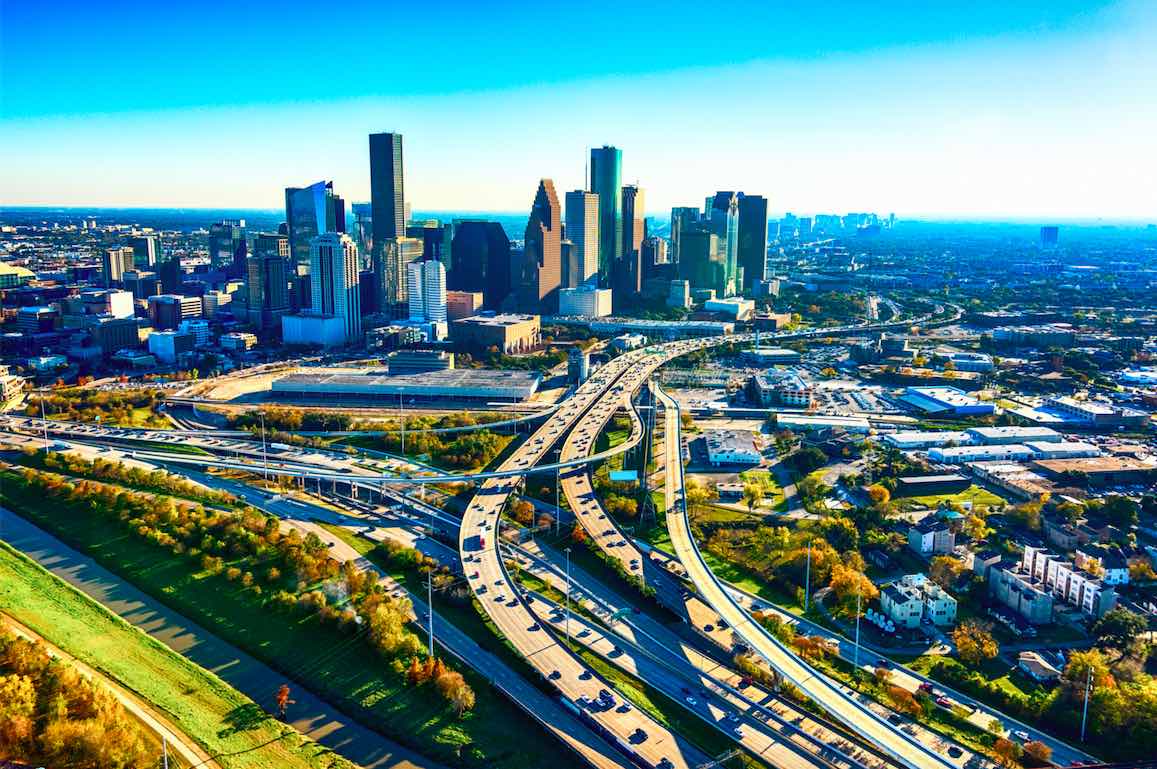 The Importance of the Texas Economy
The modern Texas economy is dynamic, diverse, and massive. If the state were an independent country, it would have the tenth largest economy in the world. It would be ahead of the Republic of Korea, Brazil, and India, and just behind Canada and Spain.
The towns in Texas used to look like those portrayed in the old western movies. Then came the discovery of large quantities of oil. This discovery triggered the first in a series of dramatic transformations. The development of railroads followed, and then the growth of the cotton industry. These changes have made the Lone Star State the economic powerhouse that it is today.
Interestingly, Texas is promoting itself as a Tourism destination and exporting its culture.  Now in other global cities, Texas steakhouses and Barbecue restaurants can be found.  Austin has positioned itself as a cool, hip city for millennials.
Texas is increasing its importance in the US national economy. The state has mineral wealth and other resources.  It has a large technology industry, and its service economy is growing. The state's location is also important. It is situated on the southern coast of the US and borders several Mexican states.
Major Cities and Economic Centers
The largest city in Texas is Houston, with a population of approximately 2.3 million. San Antonio is the second largest city with a population of 1.5 million. The third largest is Dallas, with a population of 1.3 million. Texas' capital city, Austin, has approximately 950,000 citizens. It is the state's fourth largest city. The fifth largest is Fort Worth, with a population of 854,000.
5 Largest Industries
Petroleum and Natural Gas.

Workers in this field extract gas and oil used for fueling vehicles. Residents and businesses also use it for heating homes and manufacturing products.

Farming.

The top two agricultural commodities in Texas are cotton and cattle.

Steel.

Manufacturers produce this metal for a variety of uses. These include building bridges, manufacturing vehicles, making pipelines, strengthening buildings, and producing household appliances.

Banking.

Texas is home to several commercial banks. It also has a lot of credit unions, and savings and loan associations.

Tourism.

Due to its natural beauty and famous history, Texas has a booming tourist economy.
Global Influence
Texas is a world dominator in the energy industry. Many sources cite Houston as the "energy capital of the world." The state also dominates the field of healthcare. The Texas Medical Centre, located in the southwest, is the largest in the world. It is home to the University of Texas Health Science Center. This center trains medical students and residents. It also includes the University of Texas M.D. Anderson Cancer Center. This Center is a global leader in cancer treatment and research.
Benefits of Investing in Texas
Texas, often and consistently, claims top rankings as one of the best states for business in the United States. Texas also received the top score in infrastructure and economy. The state is also known for its economic strength and fair legal system. The taxes are low, and the quality of life high. Texas also has a skilled workforce.
Opportunities and Trends in the Texas Economy
The Texas economy is expanding, and the energy sector continues to boom. Jobs are increasing, with the most substantial increases in the energy sector. Small business owners have reported healthy growth. This growth is especially strong in Austin, Houston, Dallas, and Fort Worth. Entrepreneurs claim that their biggest challenge is finding enough skilled workers. They need workers to keep up with the fast pace of growth. Another problem is accessing capital to fund their investments.
Why Market Research is Important
Conducting Market Research helps companies gain competitive insights. It also helps them understand consumer preferences, expectations and pain points. Market Research provides detailed insights into demographics, consumer tastes and economic shifts. It shows market trends and consumer buying patterns. Market Opportunity Research uncovers new business opportunities and areas of uncontested marketshare. 
About SIS Market Research
We have over 35 years experience in conducting Market Research in Texas.  SIS conducts research often in Austin, Dallas, Houston, San Antonio, El Paso, and Fort Worth.  We provide:
Focus Groups
Customer Interviews
Online Insight Communities
Surveys
Competitive Analysis
Strategy Research
Market Opportunity, Sizing and Entry Assessments