Market Research in Rhode Island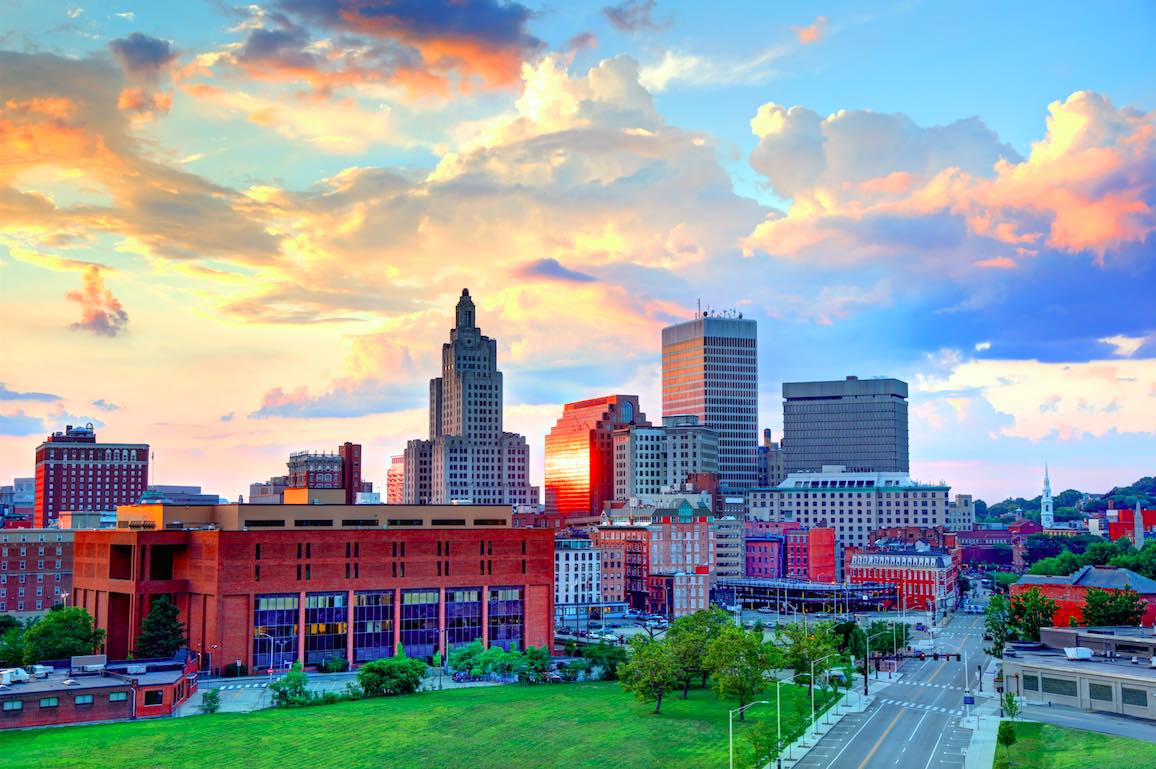 Rhode Island's nickname is "the Ocean State."
It is the smallest state in the US with square mileage of 1,214 in land area. The population is about one million persons. It borders the Atlantic Ocean, Connecticut and Massachusetts. The capital is the picturesque Providence, which is also the most populated city in Rhode Island.
Despite being small, Rhode Island is rich with colonial type history and architecture. This incredible state offers some fascinating tourist sites. For example, you can visit The Breakers, a mansion built by the Vanderbilts. This 70-room mansion showcases the unlimited wealth of the family. 
You can also take a walk on Newport's Cliff, which offers breathtaking views of water crashing on the rocks. You can visit the WATER FIRE Providence waterpark. 
Several times a year, residents light bonfires in large iron pans and place them in the river. They have these fires burning throughout the night. Meanwhile, people stroll along the river's footbridges. Others keep the streets alive with performers and vendors alike. 
Business Atmosphere
Like its sights, Rhode Island industries are diverse. They range from manufacturing and fishing to tourism. Here we look at the primary sectors driving Rhode Island's economy.
Health and Life Sciences
The health industry in Rhode Island accounts for a large chunk of the US market. The state's innovations in the biomedical field opened doors in the healthcare system. Rhode Islanders have combined technological development with clinical and basic research.
Manufacturing
Rhode Island is the birthing ground of the industrial revolution. The state has evolved to be one of the leaders in innovative manufacturing. Companies like General Electric, Textron, and Raytheon have all converged in Rhode Island. Each one has been able to enhance its product offerings. 
Tourism
The state has a varied number of things to do. It ranges from exciting night-time activities to colonial tourism. Tourists can also opt for brisk walks on the beaches. Rhode Island has something for all age groups. 
Education
Rhode Island has the top schools in Design and Culinary Arts and many technical schools. It also boasts some of the nation's best colleges and universities, and its population and labor force are well educated, many with advanced degrees. 
Financial Services 
Providence is the financial mecca for all new England. Insurance companies, banks, and other financial institutions have their headquarters there.
Maritime, Shipbuilding, and Defense Industries
The ocean state has a competitive advantage in the maritime economy due to its location. Many maritime companies such as boatbuilders have invested in Rhode Island. Residents are also involved in marine tourism, manufacturing, and research. The state has a vibrant industry in defense-associated ship and submarine building. 
About Market Research in Rhode Island
In recent years, Rhode Island has made advancements to improve the ease of doing business. To date, the following tax incentives are available.
Entity Level Tax is currently $400

Expense Deduction – Business can deduct up to $500,000 of the cost of certain types of assets as an expense. 

Corporate Tax rate is currently 7%, and personal income taxes is 5.99%
Knowledge is power. With information, companies can make informed decisions to improve their capabilities. That's where Quantitative and Qualitative Research comes in. Research helps businesses to understand how customers may respond to a new product. It also helps them to pinpoint potential issues that may affect business decisions. SIS can assist you with both types of research to ensure the continued success of your business. We also do Strategy Research, which examines competition, industries, new market opportunities and Go-To-Market Strategies.