Market Research in Kentucky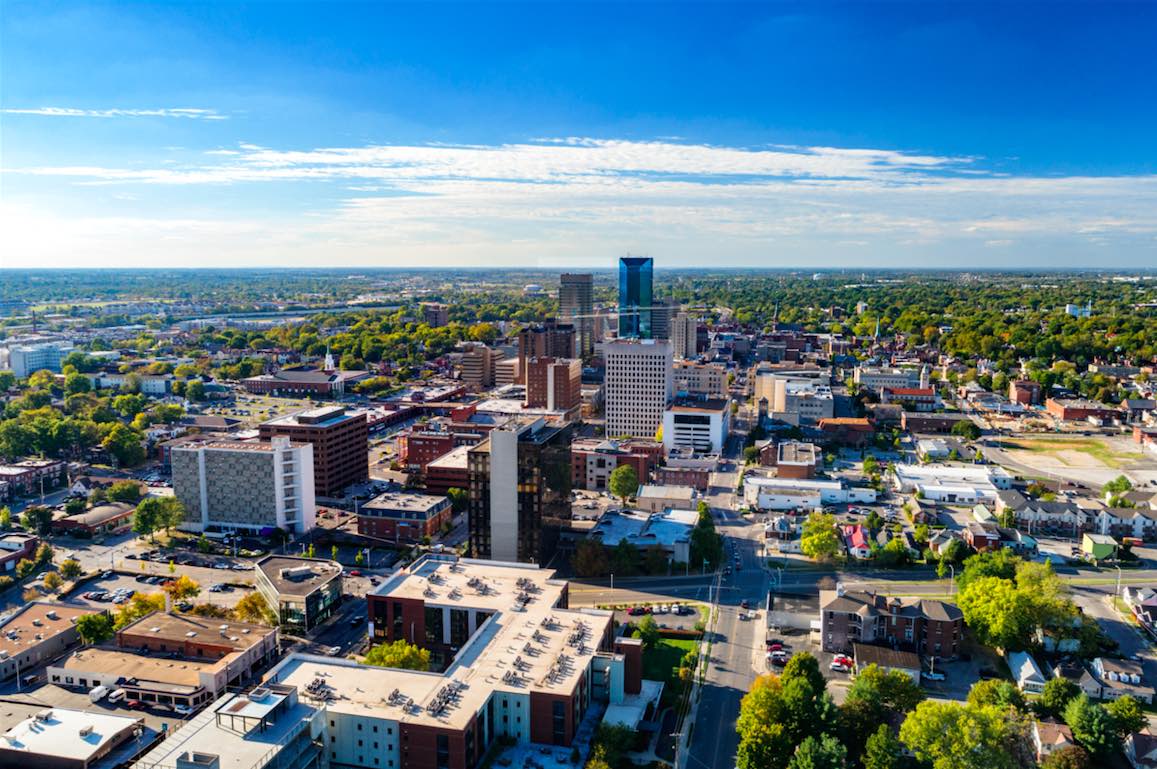 The Commonwealth of Kentucky is in the east-central part of the United States.
It is one of only four commonwealths in the country, with the others being Massachusetts, Pennsylvania, and Virginia. It has always relied on prime land and weather for agriculture. It was home to the first commercial winery in the country. Kentucky today is famous for its strength in fuel production and medical facilities. It also has a robust auto manufacturing industry. The state is also a reliable producer of cash crops like tobacco.
Education Industry Opportunities
Kentucky is home to several major universities. These institutions include the University of Kentucky and the University of Louisville. Experts estimate the economic impact of both universities on the state to be in the low ten figures.
Doing Business in Kentucky
Business owners who locate in or expand to Kentucky will enjoy many advantages. As far as logistics, Kentucky is home to three major shipping hubs. It ranks third nationally in total air cargo shipments going through the state. It is also home to three of the largest shipping processors in the country:
The UPS World Port in Louisville

The Amazon Prime port in Northern Kentucky

The hub for DHL Americas in Northern Kentucky
The state is also home to several operations and logistics centers for FedEx Ground.
Distribution Center
Kentucky is at the heart of a 34-state area of distribution. It is within a 24-hour drive of two-thirds of the population of the United States. Twenty different major highways and interstates serve it. Shippers also have access to the Mississippi and Ohio Rivers, and dozens of airports and major railways. Kentucky is now bringing high-speed internet to the entire state, including far-flung rural areas. 
Cost of Doing Business
According to CNBC, Kentucky has the third-lowest cost of doing business in the country. The legislature has seen fit to offer progressive incentive programs. These innovative measures are a godsend when it comes to business taxation. The state makes financial help available to businesses that are reinvesting. It also offers aid to companies expanding or locating there.
Major Economic Centers
As of the 2010 Census, the largest city in Kentucky is Louisville with a population of 597,337. Lexington, with its population of 295,803, is the second largest. The cities are much more extensive when we include their suburbs and other outlying areas. The Louisville-Jefferson County metropolitan area is home to 1,293,953 people. For the Lexington-Fayette, Kentucky metropolis, the population was 506,751 in 2016. 
Kentucky's Automotive Industry
Auto manufacturing is among Kentucky's most important industries. Ten of the automotive employers in the state have more than 1,400 employees working full time. Toyota is the largest of these, with more than 11,000 full-time staff. Kentucky exports billions of dollars' worth of vehicles and auto parts every year and produces around one-tenth of all the cars and trucks manufactured nationwide.
Major Tourist Sites
Also known as the Bluegrass State, Kentucky offers a wide variety of attractions. It's an excellent place for families, couples, and everyone else. Here are the top-rated attractions in Kentucky:
Kentucky Derby
Louisville Slugger Museum and Factory
Daniel Boone National Forest
Cumberland Gap National Historical Park
Abraham Lincoln Birthplace National Historical Park
Mammoth Cave National Park
Kentucky Horse Park
Muhammad Ali Center
Lost River Cave
Louisville Mega Cavern
Cumberland Falls State Resort Park
Shaker Village of Pleasant Hill
Newport Aquarium
Great American Dollhouse Museum, Danville
About Market Research in Kentucky
SIS provides Qualitative Research, Quantitative Research, and Strategy Research.  We offer full-service market research expertise in Kentucky. We provide analysis, reporting, fieldwork, data collection, and on-the-ground consulting.  We use methods such as focus groups, in-depth interviews, surveys, intercepts, store audits, and online methods. We are a leading solution for businesses locating in and expanding into Kentucky.