Market Research in Kansas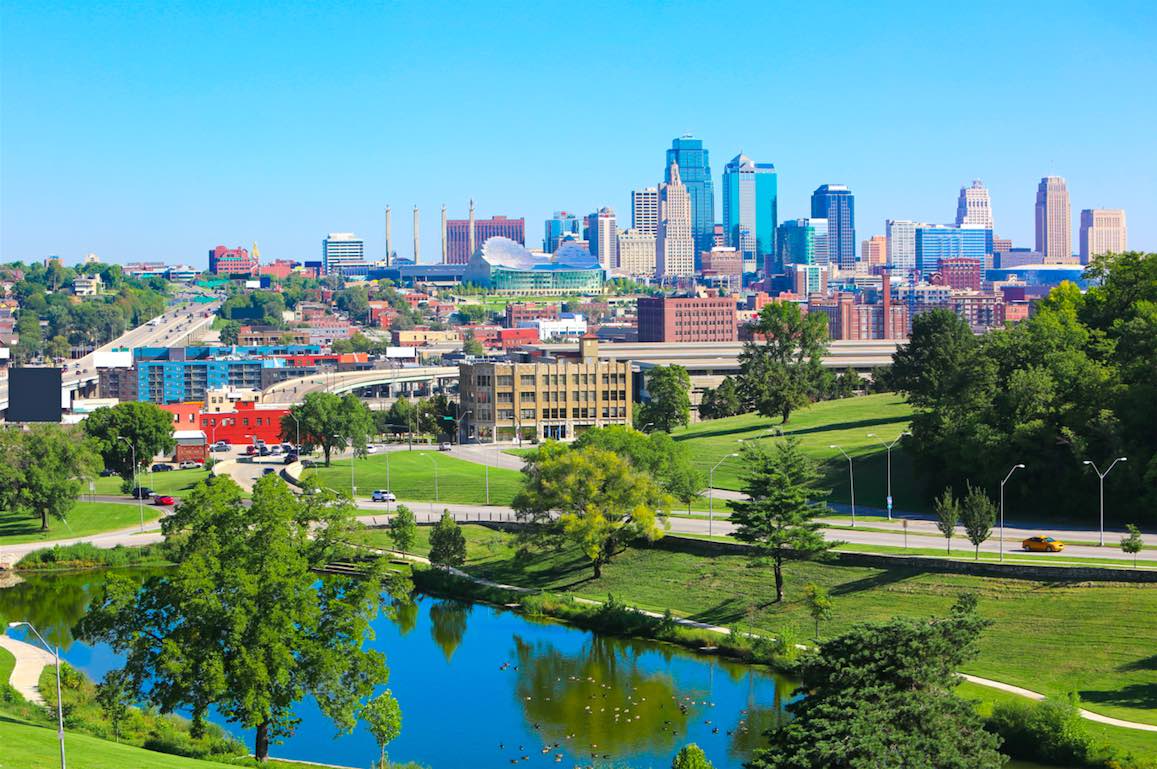 The State of Kansas, located in the Midwest USA, hosts several notable cities.
The most populated are Wichita, Overland Park, Kansas City, Topeka, and Olathe. Other large metropolitan areas are Lawrence, Shawnee, Manhattan, Lenexa, and Salina. Agriculture, cattle production, energy, aviation, and non-fuel industrial minerals are the top industries, and Kansas is the number one producer of wheat in the nation. 
There has been a regular increase in the number of startup companies in Kansas over the years. This state provides business owners with a robust expansion foundation. It's easy to grow an enterprise here. Business cost and taxes don't consume the profits of the company. Today, Kansas has a broad industry base since it offers excellent marketing advantages.
For Kansas, we recommend both quantitative and qualitative market research. Both types would be beneficial for people looking to establish a business here. Some of the primary advantages that companies in Kansas can leverage include:
Transportation
Kansas offers excellent transportation advantages for business owners, and its rail, air, and highway networks are well-established. The state has a central location, with quality infrastructure. It provides access to interstate rail, truck services, and air corridors. The strategic location of Kansas places it at the crossroads of the US. As a result, it is cheaper to ship to and from its cities.
Kansas is home to various production facilities, warehouses, and distribution areas, which have realized a high profit in transporting both finished and raw materials. It has a convenient first stop to all significant marketing locations. The state ranks second in the US for the provision of rail services.
Business Incentives
Want to register a new organization in Kansas? There are several incentives and programs that your business can gain. Some of the most common schemes include:
Economic development incentives:

Grants are available for eligible business owners. These concessions aim to give financing to private enterprises. They, in turn, will be able to keep and create more jobs within the state. Grants can vary in prices depending on the size of the business.
Foreign trade zones:

The goal of this program is to provide an unlimited duty-free entry point. Companies are eligible for this benefit upon registration.
Small business initiative:

The US Treasury offers subsidies to new businesses. The State Small Business Credit Initiative also has incentives. Companies are eligible for this benefit upon registration. The amount of funding can vary depending on the type of program.
Educated and Skilled Labor
One benefit of doing business in Kansas is the presence of an educated workforce. Most of the citizens live in metropolitan areas. Still, companies located in any region will find a quality workforce. The education system of Kansas is one of the best in the US, and it has produced well-skilled and trainable individuals. It is a substantial contributing factor to the success of various businesses. This state is a right-to-work one. As a result, the labor cost is below the average of the nation. Additionally, there are various workforce training programs. These programs are for businesses new to Kansas with the goal of expansion.
Affordability of Energy
Kansas has a significant advantage over other states when it comes to supplying enough energy to meet the needs of companies. Kansas has one of the largest natural gas fields in the world, and it is among the leading producers of natural gas in the nation. Additionally, the statewide power costs in Kansas are competitive with the natural average. State authorities try their best to lower the cost of residing and doing business in Kansas. Lawmakers are always finding ways to improve its business climate.