Market Research in Gainesville, Florida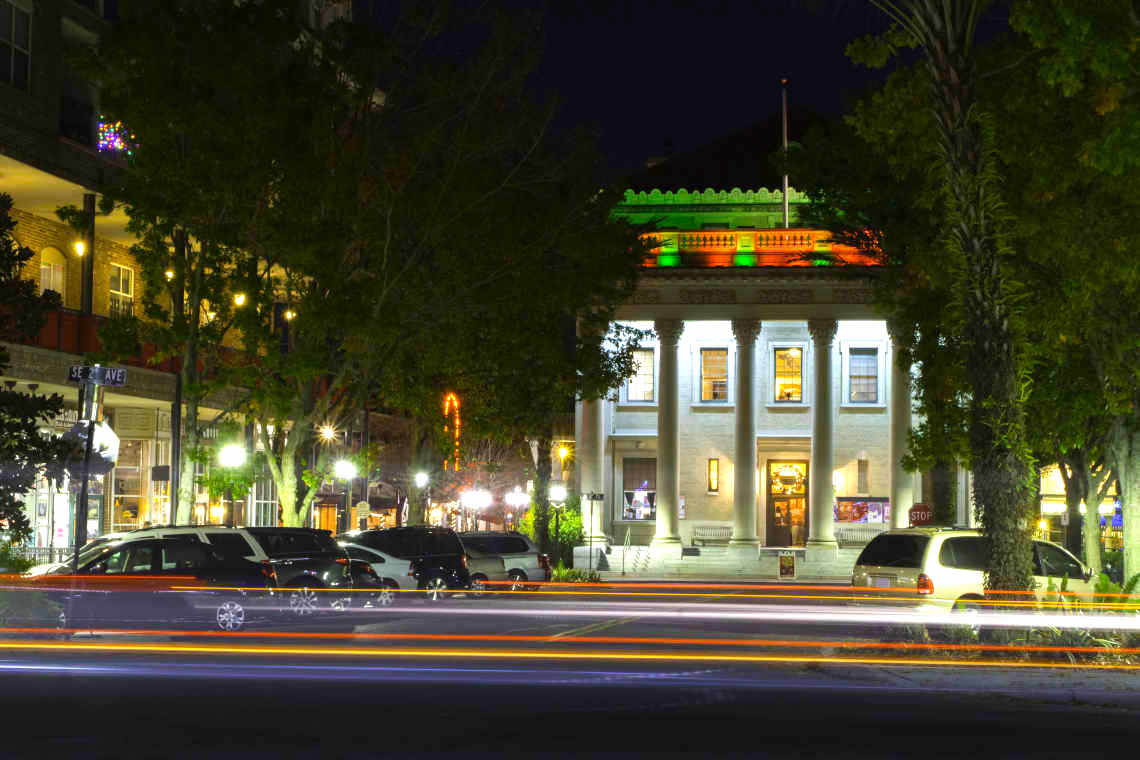 Gainesville represents a melting pot of innovative enterprises, diverse cultures, and deep-rooted traditions. As it continues to evolve, Gainesville's market landscape presents unique challenges and opportunities for businesses, investors, and stakeholders alike.
That's why market research in Gainesville becomes an indispensable compass, guiding companies through the intricacies of this burgeoning economy.
Understanding Gainesville's Business Environment
Gainesville boasts a vibrant mix of industries, a growing startup ecosystem, and a strong talent pool, largely supported by the University of Florida and Santa Fe College in the education sector.
Regarding Healthcare, UF Health Shands Hospital is among the largest employers, fueling the local economy and generating a range of auxiliary businesses.
Additionally, Gainesville's tech scene has been on the rise, thanks in part to the Innovation Hub at the University of Florida, which offers support for startups and entrepreneurs. This has resulted in a growing number of tech companies specializing in areas such as biotechnology, software development, and digital marketing.
Moreover, Gainesville's tourism industry is vibrant with several touristic places such as:
University of Florida: This large, prestigious university is home to the Florida Gators, and its beautiful campus is a major draw for visitors. The University's Florida Museum of Natural History and Harn Museum of Art are also popular attractions.
Paynes Prairie Preserve State Park: This expansive natural area south of Gainesville is a haven for wildlife, and visitors can hike, bike, or horseback ride on the park's many trails. The park's observation tower offers spectacular views of the prairie and its resident alligators and wild horses.
Devil's Millhopper Geological State Park: This park is named for its large sinkhole that has created a unique miniature rainforest at its bottom. Visitors can descend a stairway into the sinkhole to experience this natural wonder.
Kanapaha Botanical Gardens: These beautiful gardens showcase a diverse collection of plants and are especially known for their large bamboo grove and herb garden. The gardens also host an annual Spring Garden Festival.
Historic Downtown Gainesville: The heart of Gainesville, this area is full of shops, restaurants, and historical buildings. The Bo Diddley Plaza, an outdoor event space, frequently hosts community events and concerts.
Hippodrome Theatre: This historic building in downtown Gainesville is a regional theater that hosts plays, films, and gallery exhibitions, contributing to the city's vibrant arts scene.
However, understanding the nuances of this varied business landscape requires a thorough and systematic approach through market research in Gainesville, offering critical insights into consumer behavior, industry trends, and competitive dynamics.
Role of Market Research in Gainesville Florida
Market research in Gainesville is essential for its evolving business environment. Providing in-depth insights into consumer behavior, market trends, and industry dynamics enables businesses to make informed strategic decisions and stay competitive. Particularly, market research in Gainesville helps:
Strategic Planning: Market research helps businesses identify opportunities and threats within the Gainesville market. This can guide the development of business strategies, from product development to market entry and expansion plans.
Consumer Understanding: By studying local consumers' preferences, buying habits, and attitudes, businesses can tailor their products and services to meet local needs, enhancing customer satisfaction and loyalty.
Competitor Analysis: Market research offers insights into the strategies and performance of competitors, enabling businesses to benchmark their performance and identify areas for improvement through market research in Gainesville.
Risk Management: In a rapidly evolving business landscape like Gainesville's, market research can help companies anticipate changes and respond proactively, reducing business risks.
Innovation: Market research can spark innovation by identifying gaps in the market or unmet customer needs. This is particularly relevant in Gainesville's growing tech scene, where understanding user needs and behaviors can drive the development of innovative solutions.
Market Research in Gainesville Florida: Current Trends
Market research in Gainesville is experiencing several notable trends as businesses adapt to changes in technology, consumer behavior, and the overall business landscape. Here are some of the current trends observed in market research in Gainesville:
Startup Ecosystem: Thanks to its university roots, Gainesville has become a hotspot for startups, particularly in the tech and biotech sectors. Market research is focusing on understanding the needs, challenges, and growth trajectories of these nascent enterprises.
Academic-Industrial Synergy: With the University of Florida playing a pivotal role in the city's growth, there's an increasing trend of researching collaborations between academia and industry, especially in terms of commercializing academic research.
Real Estate Dynamics: As more businesses and young professionals flock to the city, there's a growing interest in real estate trends, housing demands, and infrastructure development.
Digital Engagement and Tech Adoption: The digital realm, from e-commerce preferences to tech platform usage, is being closely scrutinized to understand the city's digital pulse and readiness for future technologies.
Healthcare and Medical Research: Given the city's prominent healthcare institutions and research facilities, there's a significant focus on market research within healthcare innovations, patient care trends, and medical technology adoption.
Cultural and Recreational Preferences: Gainesville's rich cultural scene and recreational opportunities mean there's ongoing research into residents' cultural engagement, entertainment choices, and lifestyle trends.
Transportation and Mobility: With the city's growth, understanding public transport needs, vehicular trends, and sustainable mobility options is becoming more crucial.
Local Focus: With Gainesville's distinctive blend of industries and unique demographics, many businesses are focusing their research efforts locally to understand the specific needs and behaviors of the Gainesville market.
Consumer Sentiment Analysis: As consumer preferences evolve, businesses are paying close attention to sentiment analysis to gain insights into consumer attitudes and emotions about their products and brands.
Competitive Intelligence: In Gainesville's competitive business landscape, companies are investing in market research to gain insights into their competitors' strategies and stay ahead.
The Future of Market Research in Gainesville Florida
As businesses continue to realize the value of data-driven insights, the demand for sophisticated market research in Gainesville is expected to grow. Here are some anticipated trends:
Integration of AI and Big Data: The rise of tech startups and the city's academic focus on technology suggest a future where AI and big data will play a central role in market research. Data-driven insights will become more precise, allowing businesses to make more informed decisions.
BioTech Breakthroughs: With the University of Florida's research capacities and the burgeoning biotech sector, expect a surge in market research tailored to the evolving needs of biotech industries, including patient trials, technology adoption rates, and global market entry strategies.
Collaborative Research Platforms: The future may see more collaborative platforms where academic institutions, businesses, and community organizations jointly conduct research, leveraging the strengths of each entity.
Remote Work and Digital Nomadism: With the rise of remote work, research into Gainesville's potential as a hub for digital nomads, and the infrastructural and socio-economic implications of this shift, could become prominent.
Greater Emphasis on Real-Time Research: The speed at which markets evolve necessitates real-time data analysis. Businesses will increasingly rely on real-time market research to stay ahead of trends and make swift strategic decisions.
Integration of Different Data Sources: The future of market research in Gainesville will see more integration of different data sources, such as social media, customer feedback, and operational data, to provide a holistic view of the market.
Sustainability and Social Impact Studies: As Gainesville's businesses become more socially conscious, there will be a growing need for market research that assesses social impact and consumer attitudes toward sustainability.
About SIS International
SIS International offers Quantitative, Qualitative, and Strategy Research. We provide data, tools, strategies, reports and insights for decision-making. We conduct interviews, surveys, focus groups and many other Market Research methods and approaches. Contact us for your next Market Research project.
Contact us for your next Market Research Project.