Market Research in North America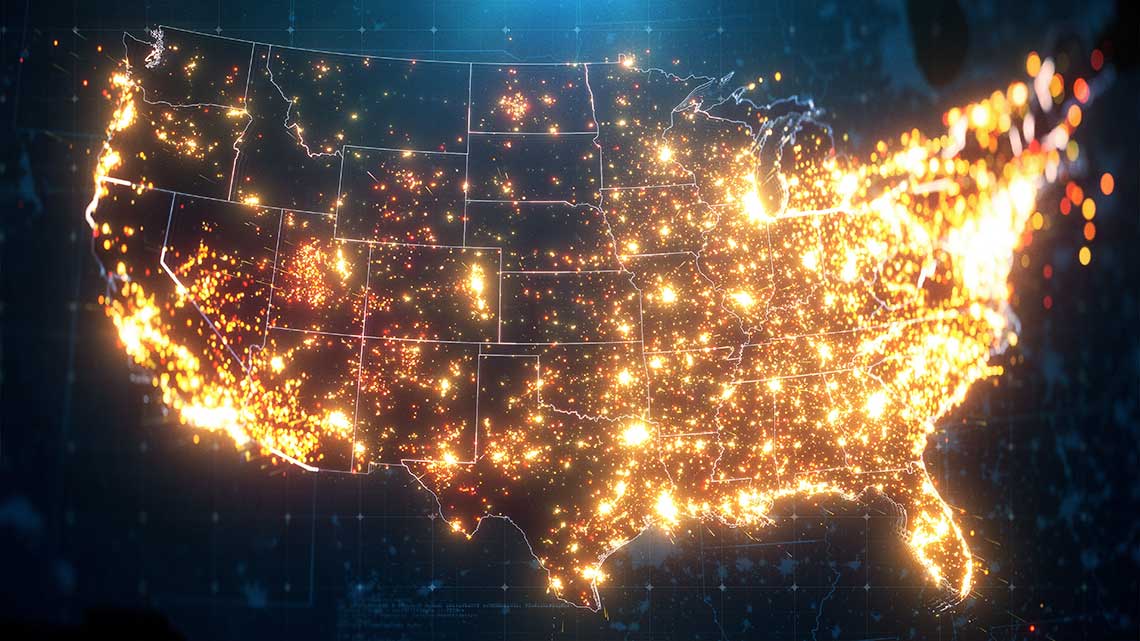 North America spans almost the whole of the earth's northwest quadrant. The large countries are Canada, the United States, and Mexico. It also includes small islands like Bermuda, the Cayman Islands, Aruba, and Puerto Rico.
The people speak many languages, the most common being English, French, and Spanish. Most of the people are white. The top ethnic minority is Hispanic or Latino, while the main racial minority is Blacks.
Most people are Christian, but many do not belong to any church. Other religions include Judaism, Islam, and Buddhism.
There are now 25 currencies in use in North America. The most used is the United States dollar (USD).
Key Industries
The US is a developed market with the largest nominal GDP and net wealth in the world. Its only real competitor is China. Also, the US has the world's most advanced economy. Its firms are leading in robotics, medicine, and computers. It is also a primary producer of military gear and aerospace equipment.
Like the US, Canada has a developed economy – one of the world's largest and relies on global trade. Hence, imports and exports of goods and services account for roughly one-third of GDP. A point to note is that the e-commerce firm Shopify Inc's main office is in Canada.
Mexico's electronics industry has expanded over the last decade to become the world's sixth-largest. It is the second-largest electronic exporter to the United States.
Neighborhoods
Greater Los Angeles is the second-largest urban area in the United States. LA is the main center of global trade, tourism, media, tech, and sports. Also, it is the center of the entertainment industry worldwide. In fact, the famous city of Hollywood is near LA. In addition, Hollywood is the home of many studios that produce films, shows, and recorded music.
Mexico City, located in the Valley of Mexico, is that country's capital and largest city. It is also North America's most densely-populated city. It is one of the world's leading cultural and fiscal centers.
Puerto Rico, a Caribbean island, is a US self-governing territory.
Trends
As supply chain concerns grow, more buyers in North America are choosing pickup over delivery. They also prefer to ensure they get the products they want on time. To cut costs, retailers offer incentives for customers to choose pickup. Some even charge extra for delivery.
Also, stores are proving to be useful for e-commerce. We can see this trend when it comes to selling groceries.
Benefits and Strengths in the Market.
● There is a strong culture of hard work and innovation.
● These countries have a wealth of higher education resources. These resources range from colleges to universities.
● North America enforces the rule of law around the world. The US and Canada are leaders in protecting freedom and property, including copyright.
Reasons to Grow Your Business in North America
These countries make doing business easier and may allow you to compete on an equal footing with local firms. They can also help to reduce red tape and lower trade costs. Also, they can help grow the volume of goods traded between countries.
About Market Research in North America
Do you want to set up a firm in North America? It would help if you conduct focus groups to find out if your firm's idea is viable. You can also partner with a market research provider to conduct quantitative, qualitative, and strategic research for you. Research is a vital step in business (and anywhere else). Hence, your provider will gather data for you and your firm through surveys and interviews. They can also use other market research methods. Make sure to engage a company that has your back. Market research is one of the best ways to ensure that your firm stays in business for years to come.
Contact us for your next Market Research Project.