Market Research in Prince Edward Island, Canada
Canada has thirteen provinces, with Prince Edward Island being the smallest in size and population.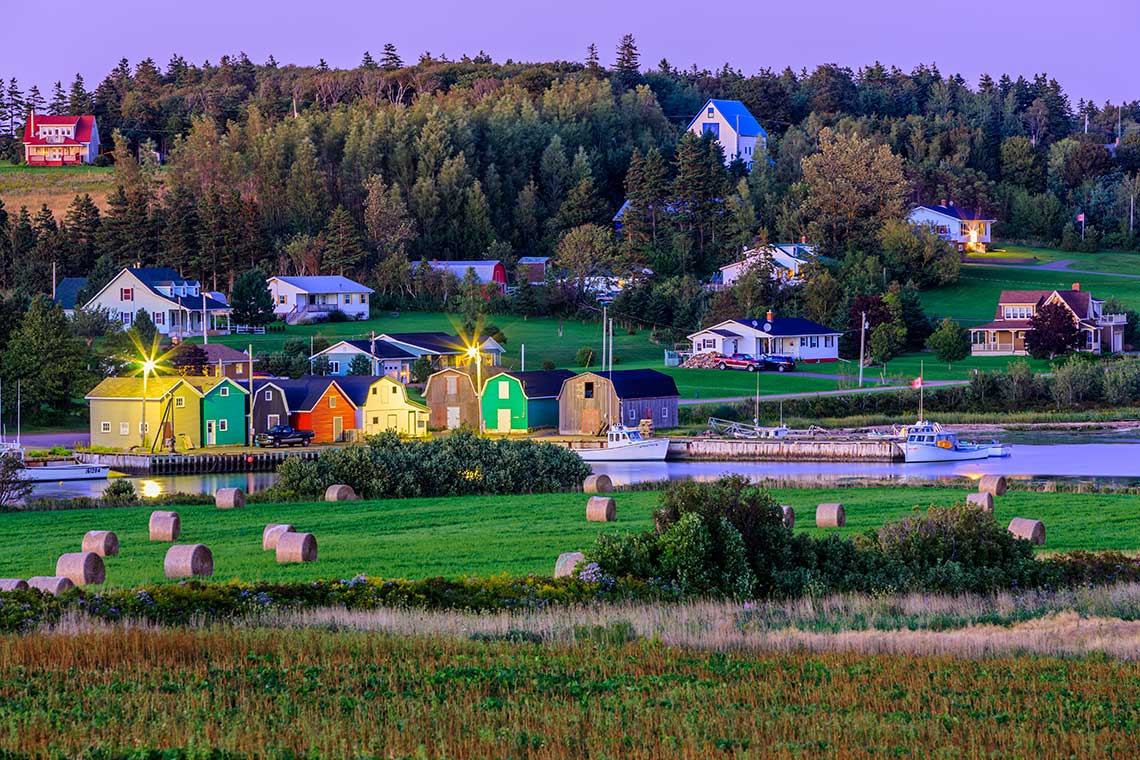 Key Industries
Agriculture, tourism, and fishing are the key to this island. They add large sums to the GDP, and the island runs based on the success of these sectors.
Many tourists visit the island on an annual basis. They enjoy trips to the beach and golf courses. Quite a few of them are eco-tourists.
There are many rural villages on the island. As a result, the locals focus on small-scale farming, which provides them with a source of income.
There has been a decline in the fishing sector due to dwindling fish stocks. As a result, many workers have no jobs.
Neighborhoods
The capital and largest city in Prince Edward Island is Charlottetown. This name of the city stems from Queen Charlotte, former Queen of Great Britain and Ireland and wife of King George III.
Many urban seaside areas cover the city. Downtown Charlotte has lovely landmarks. The city has also developed outdoor spaces to the north, west, and east of downtown. Yet, most of the outer regions of Charlotte are farmlands.
Summerside is the second-largest city, and it shares features with others on the island. Tourists can enjoy stunning ocean views and acres of green spaces. Summerside is also renowned for its unique shopping. Within this city, world-class theater and music await.
Trends
The population of Prince Edward Island undergoes slow but steady growth. For example, the island expects a large part of its future dwellers to be foreign-born. Part of its appeal lies in its riches in the beauty bestowed by Mother Nature, as well as its history and culture.
Locals live a relaxed life due to the low cost of living compared to other parts of Canada. The island is one of the cheapest places to live in Canada.
Benefits and Strengths in the Market
The island's market is expanding. Another key point is that there has been notable demand for housing that exceeds the supply. As a matter of fact, the building of new homes continues to increase. Investments also continue to grow.
The island has a cost-conscious as well as a business-friendly climate.
There is also a skilled labor pool. The city offers free education to locals.
The island's strategic location makes it ideal for business. It has access to major markets.
Consumer Base
Locals have access to several resources that offer low-cost housing.
The island is full of peaceful villages, great schools, and public healthcare. This affordable lifestyle allows them to at least consume more goods and services.
Reasons to Grow Your Business in this Market
With the rapid and constant market growth, this island is ideal for business. Its government supports innovation and business growth. As a result, this solid yet varied economy is attractive to investors.
Another reason to grow one's business in PEI is the chance to invest and become a citizen of Canada. It's easy for companies to find another home on Prince Edward Island. Its safe and peaceful setting further encourages this.
Its location is vital because it has superb access to North American and European markets, including year-round ports, major air cargo routes, and high-bulk land transport.
About Market Research Prince Edward Island
Quantitative, Qualitative, and Strategy Research is crucial. Businesses should do these checks before entering the market to deduce the best entry strategy. It also pays to visit the province to find lucky breaks. Moreover, it helps to tour the region, visit business sites, and conduct online research. By the same token, these actions will help inform the market research.
We use surveys, interviews, and focus groups to help companies understand the market. Contact us today!