Market Research in Ottawa, Canada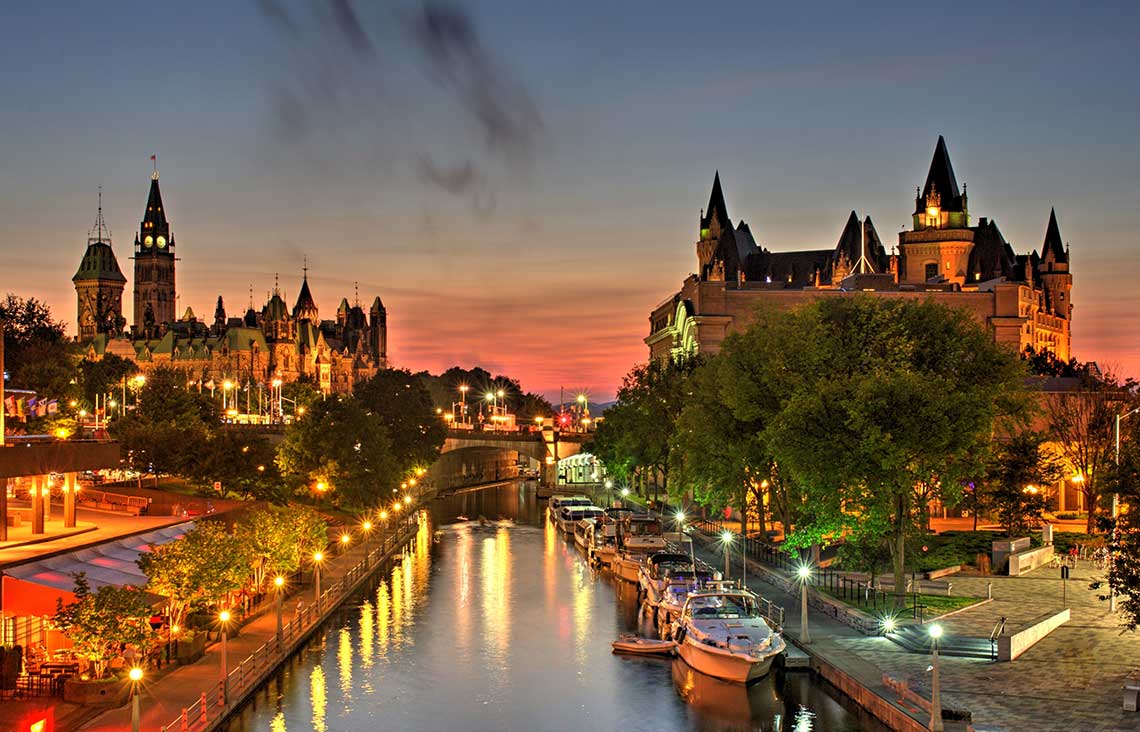 Ottawa is the fourth-largest city and capital of Canada, located in Ontario on the south bank of the Ottawa River. Its neighbors are Gatineau and Quebec.
The main languages are English and French. The whites are the most common ethnic group within the city. Blacks, Chinese, South Asians, and Arabs are some of the other ethnic groups. More than half of the city practices the Christian religion. The currency is the Canadian dollar.
Key Industries
One of the leading employers in Ottawa is the public service sector. Many of the residents of this city also work for high-tech industries. Tourism and healthcare are, at present, also showing signs of growth.
As the capital of Canada, tourism is a crucial part of Ottawa. Canada celebrated its 150th anniversary in 2017, with Ottawa as its center. Before the festival, people made much investment in city buildings. They also upgraded tourism structures, which added to the national cultural interest.
Neighborhoods
The Orleans neighborhood is a place full of history. About 117,000 people live in Orleans. This suburb lies near the Ottawa River in the eastern part of the city. It is full of ancient sites, museums, and art galleries, in addition to beaches, parks, and gardens, which are worth exploring. The city is rich in cuisine and culture from all over the world. Also, it is full of friendly people.
Trends
The housing market is flourishing. In recent years, the city has had record-breaking highs for new home sales. Industry experts expect this trend to rise for years to come. New home sales are increasing due to the rise in immigrants.
Spending on software and data services is rising. This trend is due to more people working from home.
Although grocery shopping patterns have returned to normal, restaurant spending continued to slow despite the take-out and home delivery options.
Spending on books, music, streaming, and online services grew.
Benefits and Strengths in the Market
Ottawa has a long history of tech investment and innovation. Thus, it has created a critical network. Ottawa also has what it takes for today's high-tech industries to do well.
The state support has played a role in helping companies attract talents to Ottawa. They also keep workers up to date on related training.
Foreign direct investment is vital. High-tech industries in Ottawa will bring more innovation and create more high-quality jobs.
Reasons to Grow Your Business in Ottawa
First, Ottawa is an entry into the US market. The national capital is in the heart of eastern Ontario. It is less than two hours away from major North American markets. In addition, there are direct flights to major European hubs. Ottawa allows your firm to reach many customers.
Secondly, one must consider the cost of doing business. Canada's total business tax cost is the lowest in G7. Thus, managing a knowledge-based business in Canada provides a cutting edge.
Lastly, Ottawa is one of Canada's most livable and workable tech centers. It is full of innovation and home to more than 1,750 tech firms, including global giants such as Amazon, Nokia, and Huawei. There are firms of all sizes and expertise.
About Market Research in Ottawa
Do you want to start a business in Ottawa? If so, then you've come to the perfect place. We set up focus groups in different areas of business in Canada. Likewise, we can conduct Quantitative, Qualitative, and Strategic Research for you. The details are specific to the target dynamics. Market Research is a vital step forward for doing business in Ottawa. We will collect the needed data for you and your company. Our Surveys, Interviews, Focus Groups, and other methods will ensure the success of your business.