Market Research in Vanuatu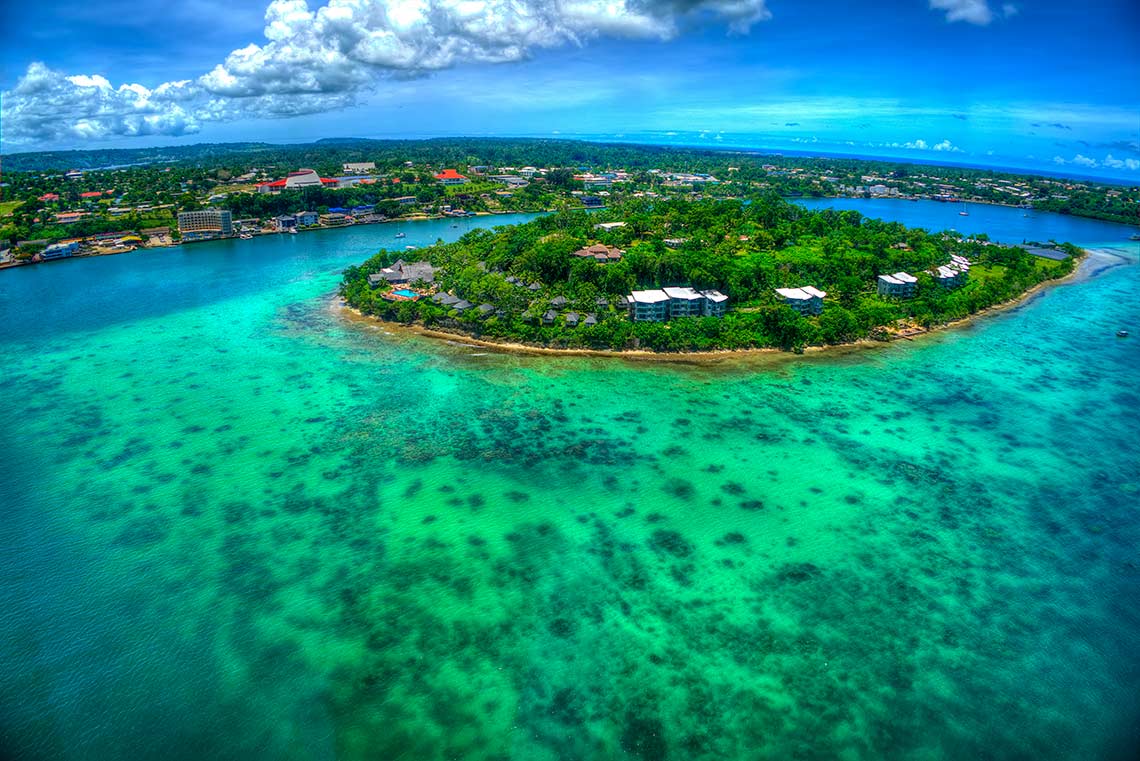 The nation of Vanuatu is a Y-shaped archipelago. It comprises roughly 80 islands that stretch 800 miles. Out of these, there are 13 main islands. These islands, the former New Hebrides, lie to the South of the Pacific Ocean. They're also East of Australia, west of Fiji, and south of the Solomon Islands. New islands are being added to the chain, due to the volcanic roots that are still there.
The islands' people have a history of bravery. They claimed this title in 1774 when Captain Cook decided to attack one of the islands. The tribe members were not afraid and stood their ground before the cannons and muskets.
In the villages, most of the people build their own homes with local materials, and most of them are typical Melanesian houses with either earth or coral floors. There aren't glass windows, and the roofing is either bamboo or cane.
This former British colony follows many Western customs. The people celebrate Christmas in all its ways and even New Year. They call the New Year "Bonane."
Neighborhoods
The country's capital is Port Vila, which is on the island of Efate. Another major town is Luganville, on Espiritu. The nation's highest mountain, Mount Tabwemasana, lies on the island of Espiritu Santo. The names of some other districts are Malakula and Tania.
Key Industries
Farming, forestry, and fishing are the nation's primary sectors. Also, there are other areas such as tourism.
In the early 1970s, the country became known for its offshore financial services. Eleven banks operate on the islands, offering all the services a business could need. Vanuatu also has strict banking secrecy laws and attractive tax incentives. Thus, the country has become a popular tax haven. In addition, it has become famous worldwide for its lack of exchange control. It also lacks estate, capital gains, withholding, inheritance, and gift taxes. Even better, Vanuatu does not have any corporate or income taxes.
Trends
The country's economy is agriculture-based. More than three-quarters of the people work in this sector. Most of it is smallholder farming of coconuts and other cash crops. Also, the islands export a lot of beef.
The other main exports are fish, cocoa, and medicinal plants. The Philippines, New Zealand, Australia, and New Caledonia are the main trade partners.
Consumer Base
Activities in the nation revolve around small-scale farming. Most of the people in the islands live by this method, reaping and selling what they labor on, including fisheries and exporting beef.
Reasons to Start a Business in Vanuatu
Starting a business in these islands is an excellent choice as it is so easy. You can register a business in a few simple steps. Then, there's complete privacy when it comes to your management team. You don't have to declare the owners or shareholders for public record. There's no need for offshore corporations to file annual returns or submit accounting records, nor do your shareholders have to be nationals of Vanuatu.
What's more, this tiny republic is very stable, and the nation has not seen civil unrest in its entire history. Even better, Vanuatu is an English-speaking country.
Market Research in Vanuatu
Starting your own business can be scary, and it's a huge leap. That's why our company is always here and always ready to lend a helping hand. We can organize Focus Groups and do Qualitative, Quantitative, and Strategic Research. Also, we help in Survey Making and Interviews. We make a better name for any business that seeks our help.
Contact us now! We can help you and your business to move forward.