Market Research in North Macedonia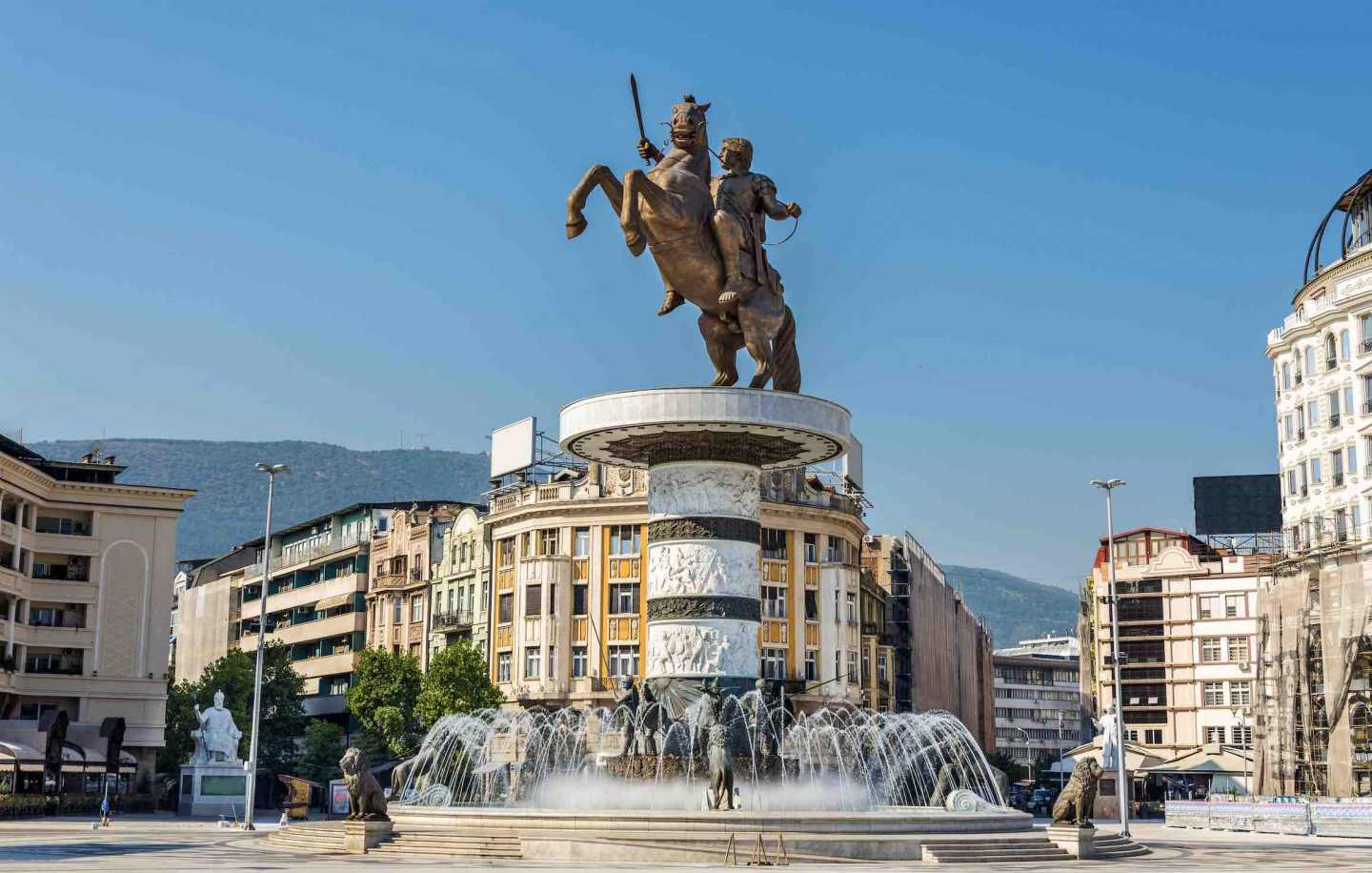 North Macedonia is a republic in southeast Europe.
Its neighbors are Kosovo, Serbia, Bulgaria, Greece, and Albania. The official languages are Albanian and Macedonian. Other languages are also spoken within the regions.
The Macedonian tribe is the most common native group. Albanians, Turks, and Romani are some of the other native groups in the country. You'll also find Serbs, Bosniaks, and Aromanians—more than half of the country practices Christianity. Islam has the second-largest following. The currency is the Macedonian denar (MKD).
Key Industries
The main food product is meat. The focus is on products like goat dairy, lamb, and sheep. The farmers also produce cereal, fruits, honey, wine, industrial oil crops, and veggies. Most people work within the food processing sector, therefore it is the key industry of the country.
The fastest-growing sector is ICT. Developers have found ways to export IT services, and they also sell software to outside markets. Another key point is its cost-effective workforce in the ICT sector.
Neighborhoods
Skopje is the country's capital city. It is also the largest and most populous city. Furthermore, Skopje claims the title 'city of statues.'
A massive earthquake destroyed the city in 1963. Forty years later, the government decided to fill Skopje with statues, making it one of Europe's most unusual cities.
Bitola is the oldest city and the second most populous. Moreover, this city is famous for its rare pine species, known as pinus peuce or Macedonian pine. It is near the mountains and has a renowned ski resort.
Trends
The use of tech has increased. People use social media more than they have in the past. There has also been a focus on creating remote learning programs for schools.
Cuisine
The cuisine is a mix of Italian, Balkans, German, and Middle Eastern, (and more). As a matter of fact, their warm climate means they can grow a number of different foods. Hence their cuisine is diverse.
Benefits and Strengths of the Market
Support from other European countries.
The country is near to factories in Central Europe. It is at the meeting point of two major trade routes.
It has pegged its currency, the Denar, to the Euro.
Emigrant workers send lots of money home.
The country has merged itself within the European production chain.
Consumer Base
Most of the people focus on online shopping and e-banking. They buy things like food, as well as vitamins and cleaning products. The use of delivery service has also shown an increase.
Reasons to Grow your Business in North Macedonia
One of the many reasons to grow your business in this country is its low cost of living. Skopje, at least, offers high-quality goods, and the people there follow the European lifestyle.
Yet, it is cheap to start a business there unlike most places in Europe. Bitola and Ohrid are home to a wealth of cultural heritage and natural beauty. These cities are even more affordable than Skopje.
A favorable tax system. The government is even offering a 10-year tax holiday for some investments. Of course, it comes with some conditions attached, but your business may qualify. For example, the business has to be located in areas where technical experts are developing new tech products.
A fast-growing ICT sector. Thus, it is an fine chance for beginners interested in launching a business.
About Market Research in North Macedonia
Do you have an idea for a business startup? If so, then you've come to the perfect place. We organize focus groups in various business areas in Europe. SIS Int'l can also conduct quantitative, qualitative, and strategic research for your company. We will collect essential information for you and your business. By the same token, our Surveys, Interviews, and other Market Research methods will ensure the success of your business.