Market Research in Latvia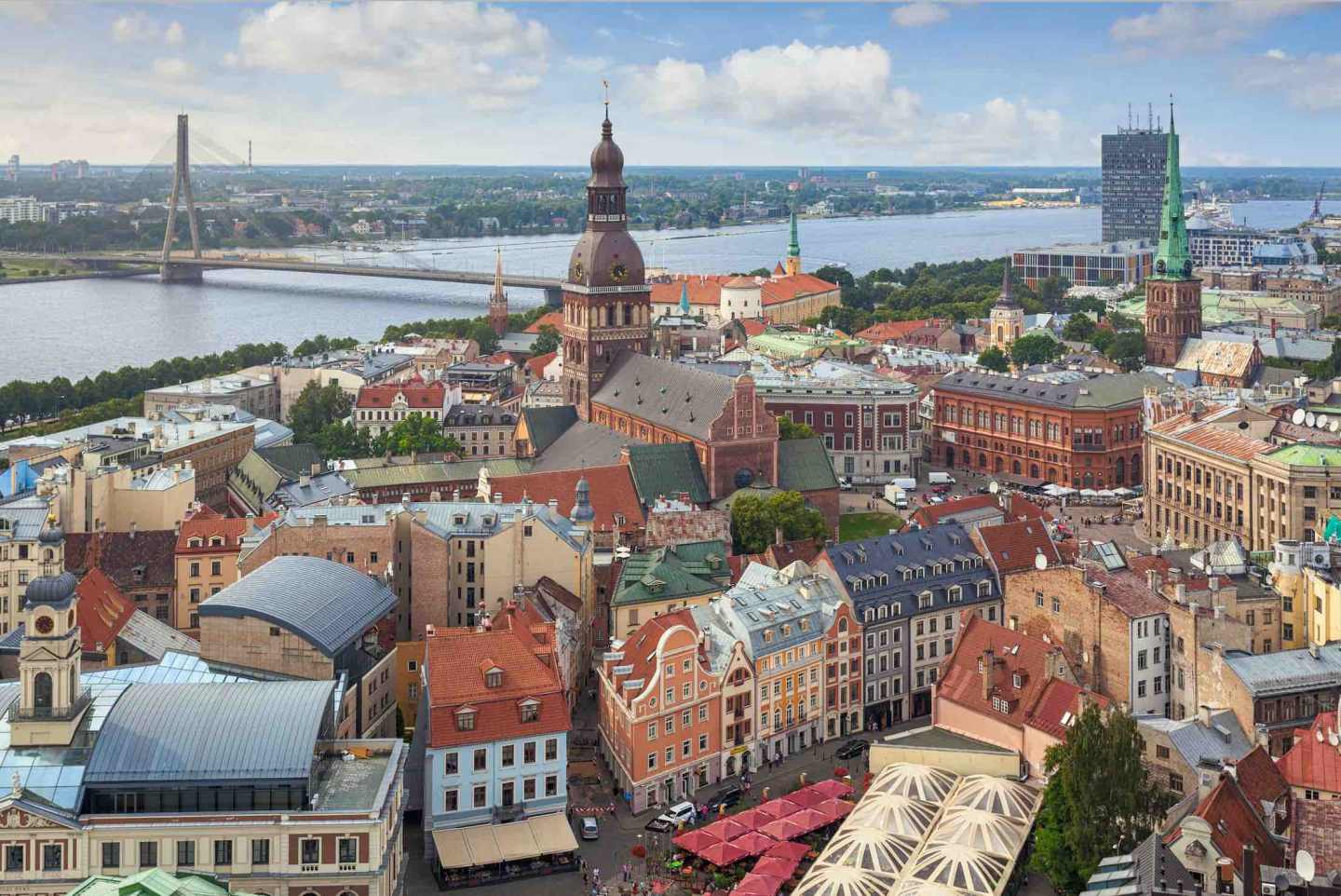 Neighborhoods
Latvia is a landlocked country in Northern Europe. It is one of the states found on the eastern shore of the Baltic Sea. Latvian is one of the oldest remaining Baltic languages still used.
The country shares borders with four other countries, including Russia and Belarus. Latvia also shares a border with Sweden to the west. Its total area is around 40,000 square miles and it has a population of 1.9 million. The terrain is flat, lying under 200 m in elevation.
Latvia has seven cities and 71 towns. Its capital, Riga, is the largest city.
Trends
The Latvian population has lessened due to world wars. The number of Latvians living in the country is less than it was in the 1920s. Latvia is on its way to having a population of 1.2 million by the year 2050. Yet, Latvians are not daunted by this. This is a surviving nation.
Most Latvians are of working age, and thus investors will enjoy a skilled labor force. The second-largest section of the population is the aged, then the children. These groups are, of course, dependent on the working-age group,
Key Industries
Latvia produces refined chemicals and medical products. They are also known for their production of metalwork and machine building. The country is one of the leading providers of processed foods and machinery for export.
Goods produced include vehicles, washing machines, and radios. Food processing from the land and sea (in other words, agriculture and fisheries) forms another part of the Latvian economy.  Also, Latvia exports many of goods that it produces locally.
Tourism plays a part as well with the uniqueness of each town and city. Each has its attractions. So visitors have lots to see and do.
Consumer Base
 High-end consumption is the reason for Latvia's economic growth. The majority of consumers love shopping online. Also, imported goods are in high demand. Latvians prefer to use high-end British branded products.
They are users of high-value and consumer-ready products. Food imported from the UK and United States is highest in demand. Thus, there is a local demand for ready-to-use products. The best products for exporting to Latvia include wine, nuts, pet food, dried fruits, and juices.
Exports from the US are also in high demand because of the need for ingredients for food processing. Also, there is a growing demand for ready-to-use products from the US. Latvians are open to non-traditional foods. The demand for healthy foods has increased.
Reasons to grow your business in Latvia.
 Latvia is perfect for US and UK companies looking to invest. Trade ties between these countries are strong. There is a well-developed road and communication network. So, transportation is never an issue. This system serves three seaports, some railroads, and airports. Latvia has approximately 80 flights to overseas countries. Thus imports and exports occur at ease.
Investors in this market gain from an educated population. So, they get value for money. The workforce population also speaks two languages, English and Russian. Their multilingual nature is essential for the bridging of cultural gaps.
About Market Research in Latvia
 Market research is vital for businesses to grow. The process of setting up a business is an important step. It would help if you had expert and high-quality service when doing research. Such research is key to securing the future of your investment.
Our research methods include Qualitative, Quantitative, and Strategy Research. We provide you with research on products, trends, and lifestyles in Latvia. The result is high-quality data based on that research.
Take control of your business idea today. Seek the best advice to help you prepare. SIS international Research gives you the best preparation to launch your business into the Latvian market.