Market Research in Iceland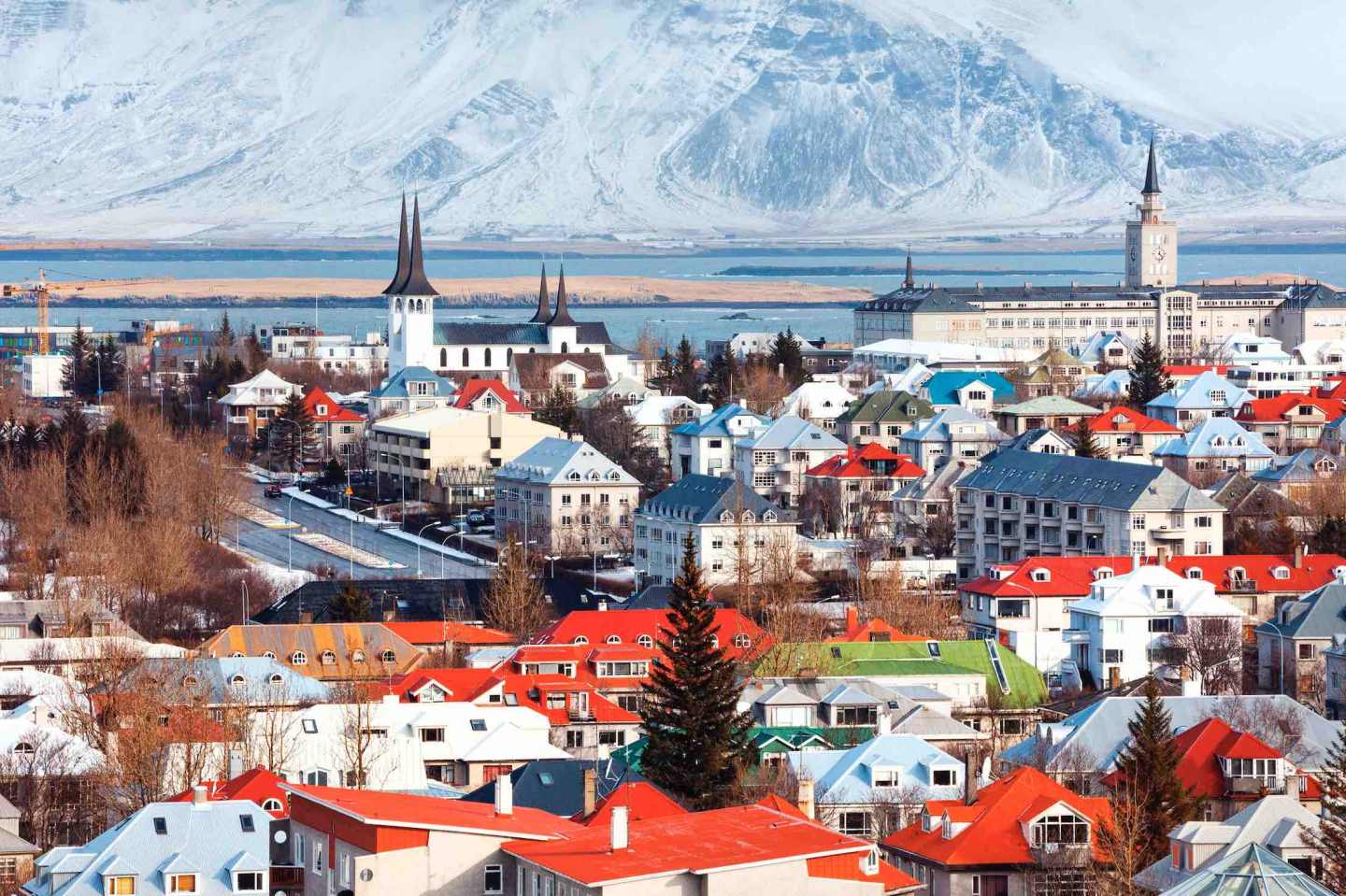 Iceland is a large island nation located in the North Atlantic Ocean.
In spite of its size, Iceland has few residents.
The capital is Reykjavik. In fact, over two-thirds of the residents live in the capital and the southwest of the island. Also known as "The Land of Fire and Ice," Iceland has a volcanic plateau that almost always erupts. Moreover, it is the only Mid-Atlantic Island that rises above sea level. The area consists of lava fields, mountains, waterfalls, as well as glaciers. Of course, most of the glacier rivers run to the sea through the lowlands.
The Gulf Stream, which flows from Iceland's southwest coast, warms the country. It keeps the island's west side a bit warmer than the North. The Greenland and Iceland currents from the Arctic also keep the North cool.
Neighborhoods
Iceland has many towns and villages, some with easy names and others that are harder to pronounce. Each one of the towns has its way of living, but they all live very simply.
Reykjavik, the capital, is home to over two-thirds of Icelanders. The town consists of colorful buildings and equally vivid history. By and large, Laugavegur is the main shopping street with stores and restaurants all around. In addition, Reykjavik's main attractions are its swimming pools. The Grandi District is also well-known, as are the pond and the world-famous hot dog stand.
Kopavogur is a town within the capital region. It is a relaxing family town, renowned for the beautiful Baby Seal Bay. Its principal places to visit are the museum, pools, and malls. Places to stay there are somewhat cheaper than other locations.
Key Industries
The country's primary industries are tourism, smelting, and fishing. These industries are, in essence, the main drivers. For many years the country depended on fisheries. Now, other areas have surpassed fishing as the primary export sector.
Trends
Iceland is a stable country. Its main products are aluminum and fish products, and its primary service industry is tourism.
At present, the United States is Iceland's largest trading partner for both exports and imports. The rise in tourism is partly due to the U.S being one of Iceland's largest trading partners. A large number of tourists now come from the U.S.
Consumer Base
The country is one of the most computer-savvy countries globally, with an advanced software market and several domestic IT companies. As a matter of fact, the Icelandic people are always looking for the latest solutions to increase customer service. They also look for cost savings and ways to enhance business processes.
American products are top-rated in Iceland. The latest gadgets are always in demand. The future of leisure products like music, movies, and video games remains bright. Both the United States (the supplier) and Icelandic market (consumer) stand to benefit.
Reasons to Start a Business in Iceland
Iceland ranks high on the ease of doing business listing for Europe. Many consider it to be an ideal place to start a new business. With its GDP growing at a healthy rate, it serves as another factor to start a business. It is also straightforward to start a company in Iceland. In fact, it only takes 5-7 days to form a Private Limited Company.
The business setting in Iceland is much focused and fast-moving. It's also company friendly, and there is no heavy taxation.
About Market Research in Iceland
Starting a business has many benefits. Do you want to start a business in Iceland? Our company offers Quantitative and Qualitative Research to up-and-coming companies. We also have Focus Groups to conduct Strategy Research on your business. We also help with Surveys and Interviews. Feel free to contact us for your foray into the Icelandic market.