SIS International Global Team
Ruth Stanat, 
President, Founder
Ruth Stanat is the Founder and President of SIS International Research.  Since 1984, SIS International has provided assistance to organizations with strategic planning, market research reports, market expansion or business development studies and ad hoc research for answers to specific business issues. 
SIS International Research is also a recognized worldwide leader in providing customized tracking for competitive intelligence.  Stanat is a Charter Member of the Society for Competitive Intelligence Professionals and a recipient of the SCIP Fellows Award.  During 1990-1993, Stanat personally traveled and expanded the SIS International organization, which spans over 120 countries in Asia, Europe, Latin America and the Middle East.
Ruth Stanat is the founder of the concept and implementation of "corporate intelligence networks."  In her first book, "The Intelligent Corporation," published by AMACOM, the publishing division of the American Management Association, 1990, Stanat provides a methodology for the implementation of corporate intelligence networks. Stanat is also author of "Global Gold – Panning for Profits in Foreign Markets," published by AMACOM, 1998.  This book is a guide on how to succeed in international markets.  It contains contributions from over 30 authors from Asia, Latin America, Europe and the Middle East.  It also contains the marketing successes and failures, cultural dos and don'ts and a complete reference guide.  Her third book, "Global Jumpstart – The Complete Resource for Expanding Small and Mid-Sized Businesses," was published in January 1999, by Perseus Books.  This book instructs small businesses ($1 million – $100 million) on how to expand their business globally.
Ruth Stanat was formerly a Vice President of Strategic Planning for the Chase Manhattan Bank, a Senior Planning Officer of the Mars Corporation and has held senior marketing and strategic planning positions with International Paper Company, Spring Mills, Inc. and United Airlines. She has made several media appearances on CNN Financial News, CNN Airport Channel, CNBC, NBC Biznet, Nations First Business, WCIU-TV, Business News Makers and WTLK-TV Daybreak.  On radio, she has given interviews on the topic of global business expansion.  Specifically, she has given interviews on Bloomberg Business Journal and Tracking Business Leaders.  Stanat has been featured in Time Inc., Sales & Marketing Management, Industry Week and Working Woman Magazine.
Ruth Stanat was appointed by the Secretary of Defense to serve a three-year term on the Defense Advisory Committee on Women in the Services (DACOWITS) committee for the Pentagon.  The DACOWITS committee is comprised of 34 civilian members from throughout the United States, selected on the basis of achievements in business, their professions and in civic affairs.  The Secretary of Defense appoints members for a three-year term, without compensation, to advise him on matters relating to the effective utilization of women in the services.
Ruth Stanat is also a member of the Breton Woods committee. Ruth has traveled extensively and has lived and worked in Europe.  She is conversant in French and German.  Stanat holds a BS degree from Ohio University, graduating Cum Laude, and was a member of Phi Gamma Mu honorary society.  She also holds an MA degree in Psychology and Statistics from New York University, Phi Beta Kappa and an MBA degree in Finance from New York University, Beta Gamma Sigma honor society (Phi Beta Kappa equivalent).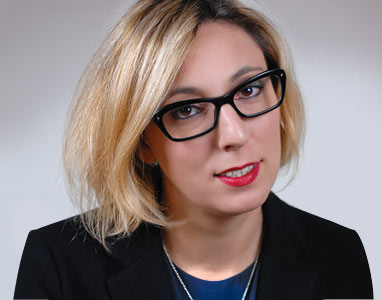 Federica Sacchi, 
Managing Director, EMEA

SIS EMEA – London, UK
Federica is the Director of Business Development EMEA at SIS.  She is responsible for the sales of market research, market intelligence and strategy solutions across Europe, Middle East and Africa.  She was previously the Director of the International Division of Lorien Consulting.
She managed the inbound and outbound RFQs and client servicing in qualitative and quantitative research. She coordinated the International Research team, both qualitative and quantitative project managers.  She participated in the company's board and represented Lorien Consulting at the institutional level of the international market relationships and partnerships.  She is an expert in the markets for media, healthcare, food & beverage, retail, fashion, fast moving consumer goods, and toiletries.  She also has extensive experience in social and opinion research studies. She has lectured about social and opinion research with regards to media and attitudes towards Italy's presidential elections.  Ms. Sacchi received her Master's Degree in Applied Social Sciences-Social Research Orientation from the prestigious Università Cattolica del Sacro Cuore in Italy.  She also received her Bachelor's Degree in Languages and Information and Communication Techniques from the same university.  She is a native speaker of Italian fluent in English and is conversant in French and German.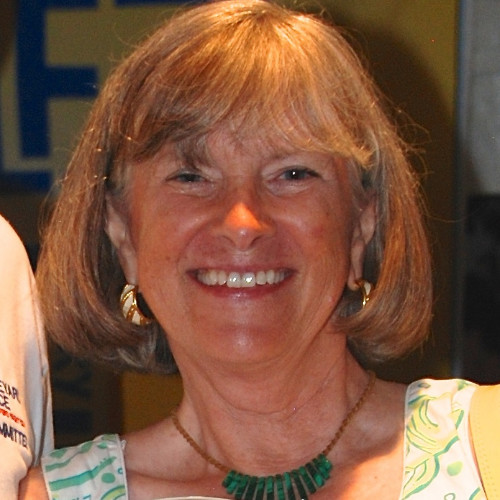 Brenda Lewis, 
Senior Telecom & Wireless Advisor
Ms. Lewis has over 25 years of experience as a venture manager and business strategist. She has in-depth expertise in the mission critical enterprise wireless systems and services market, including location services, CRM, security, payments processing, logistics, asset management, billing and customer care.
Her pioneering efforts include launch of the first wireless bond, FX and commodity quotation service and of the first privately funded wireless data service in China. She has managed greenfield positioning, marketing strategy, business development, venture capital funding and launch for 18 firms in telecommunications, including mobile Internet, enterprise applications integration, voice processing, location determination, wireless data and network infrastructure ventures. She has also managed e-commerce re-structuring projects for Digital, McGraw-Hill, The Equitable Companies, TRW and several systems integrators.
Previously, she had a 15-year corporate career as a systems analyst, project manager and marketing officer in international energy, shipping and metals with Exxon, Marine Management Systems and Pechiney Ugine Kuhlmann. At Exxon, she was "hooked" on wireless as a member of the launch team for the first global, interactive, real time satellite vessel communications and control system.
Ms. Lewis graduated cum laude in economics from Smith College and holds an MBA from the University of Connecticut. She attended Harvard Business School's PMD program and earned a certificate in Telecommunications Management from NYU.
She is a charter member of the Wireless Data Forum, a member of the Editorial Advisory Board of "Mobile Enterprise Magazine" and a judge for Crossroads, New England's largest venture fair. Ms. Lewis is an active big boat racing sailor.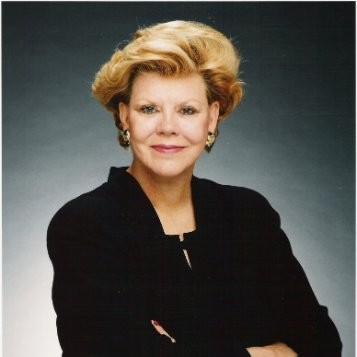 Melinda Bush, C.H.A., 
Senior Travel & Hospital Advisor
Melinda Bush is one of the most well-known and respected experts on the issues affecting the hotel and tourism industries. With over 25 years of front line experience building and managing the world's largest travel trade publishing companies for William Ziff, Rupert Murdoch and Reed Elsevier, Melinda Bush is frequently cited in the press as among the most well-informed and influential executives in the hotel and tourism industries.
Her achievements include the industry development of PEGASUS, the industry's largest reservations provider; the global expansion of Hotel & Travel Index with 14 offices around the world to provide global marketing services to over 50,000 hotels and resorts; the early development and branding of Expedia under the Microsoft ownership;
the successful launch of the "I Love New York" campaign and the founding of Premier Hotels & Resorts Media.
Her past clients include prestigious firms like The Carlyle Group Realty Fund, The Blackstone Group Realty Fund, Accor Hotels-Worldwide, Jumeirah Holdings-Dubai; Fairmont Hotels Worldwide, Taj International and Leisurescape Development Partners.
In the marketing arena, Mrs. Bush remains an expert in online reservations systems and products that serve the hospitality industry and is sought after for her advice in the most effective ways of optimizing reservations networks through online media. Her projects include the marketing, brand development and financing activities for major hotel and resort projects in China, Vietnam, Morocco, Vancouver, The Dominican Republic, St. Maarten, Panama and in New York, Arizona, California, Florida and the Southeast. Her media practice includes capital raise and joint venture activities for several online initiatives related to the hospitality industry.
Mrs. Bush serves on a number of public and private boards including FelCor Lodging Trust (NYSE); StonePoint Global Brands, (TSX); Sun Resorts (OTC); the American Hotel Lodging Education Foundation; and recently completed her assignment on President George Bush's International Trade Commission, then chaired by the current World Bank President, Robert Zoelleck.
She was named Woman of the Year in Travel by the Travel Industry Association of America, received an Honorary Doctorate degree from Johnson & Wales School of Hospitality, and is an Honorary Member of the Cornell Society of Hotelmen.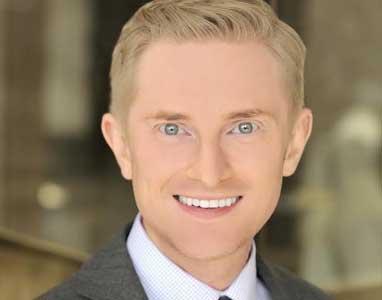 Michael Stanat, VP of Global Operations
Michael Stanat is the VP of Global Operations of SIS International Research.  He is an expert in Marketing, Operations, Strategy, and Advertising.
Michael is Vice President of Global Operations at SIS International Research, offering project management experience from 3 continents. He is also the published author of one of the first books on China's Millennials, "China's Generation Y: Understanding the Future Leaders of the World's Next Superpower."
Michael has held leadership roles at SIS for over 12 years, and he currently leads SIS International's global team through project operations, client service, corporate development, and innovation. His project experience ranges from large-scale multi-city research projects to in-depth strategic consulting engagements. Prior to SIS, Michael worked in project operations at research and consulting firms in Dubai, United Arab Emirates, and Shanghai, China. He has traveled extensively to over 70 countries. 
He received an Executive MBA from Cornell University, and Executive Education from INSEAD. He received his Bachelor's Degree in International Business and Marketing from Georgetown University. Michael attended the United Nations International School in New York receiving an International Baccalaureate diploma in Economics and Anthropology. Michael is a member of the National Press Club.  He has been featured by Forbes, Bloomberg, Reuters, CBS News, NBC News, and the Associated Press.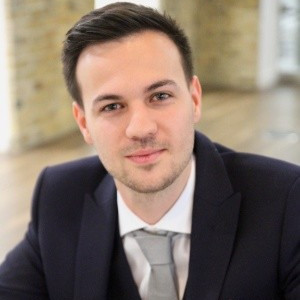 Simon Margot, Senior Consultant – Head of SIS FinTech & SIS Blockchain
Simon J. Margot is a Senior Consultant at SIS & is Head of both our SIS FinTech and SIS Blockchain.  He is an expert in Acquisition Strategy (M&A), Portfolio Expansion, Technology Disruption (FinTech, AI, Blockchain, ML, etc.) & Market Entry Strategy.
Simon Margot is part of the Strategy Team and head of FinTech Solutions at SIS. Simon has strength in seeing the larger picture of problems and targeting the key details that matters to SIS clients, he speaks French, English, Spanish and has basis in Mandarin. Simon is a specialist in Finance, Technological disruption and consulting.
Simon holds 2 master's degrees in finance from Hult International Business School and a BSc. International from Loughborough University in the UK. Simon has worked and studied on 3 different continents and 5 different countries. After working as a Business Efficiency Consultant for STM in Singapore, he founded several IT startups in London and Europe. He assumed the role of Head of Finance for 2 years before starting and completing his MSc. Finance and joining SIS International. Since joining SIS International, Simon has been working on strategy consulting project and building the FinTech solutions branch of SIS. He has analyzed projects and prepared impactful reports for large multinational companies in the US and Europe.
While developing the FinTech Solutions branch, Simon created models, balanced scorecard, processes and other tools to provide high-level, strategic & insightful advices for Financial Organizations and FinTech companies alike.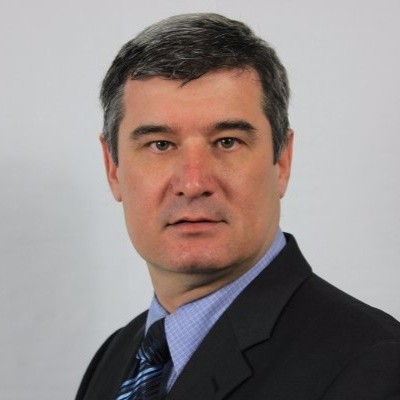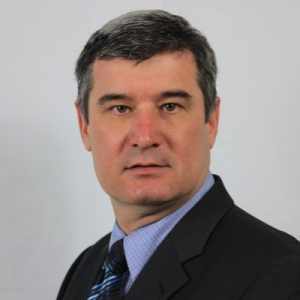 Damir Giliyazov, Manager of Market intelligence
Damir Gilyazov has over 15 years' experience in strategy, management and marketing of complex equipment. 
Damir Gilyazov has over 15 years' experience in strategy, management and marketing of complex equipment.
Damir began his career at a German engineering company identifying potential users of equipment across numerous industries in Eastern Europe, including food processing. His primary responsibilities included conducting primary and secondary research, conducting technical and technological due diligence for clients from Western Europe, including companies, such KHS, world leader in beer packaging technology. Damir Gilyazov received technological training at numerous world-leading German manufacturers, including Westfalia Separator and EPC Group. After graduating from Hult IBS MBA program, Damir worked with US-based private clients and created market entry strategy, including direct and indirect sales channels.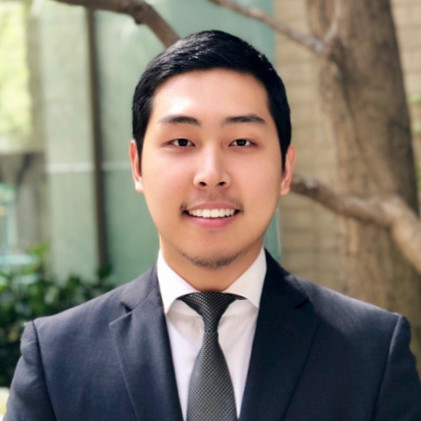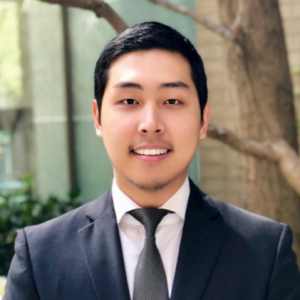 Brian Jeon, Manager of Business Development
Brian Jeon is our manager of sales at SIS.
Brian Jeon is our manager of sales at SIS who frequently conducts complex projects in competitive and market intelligence to deliver strategic analysis reports including recommendations and "go-to-market" strategies for firms looking to conduct longitudinal environmental scanning projects. Brian has an acute ability to extract the most significant variables within the research design to provide direction and context in both the data collection process and the data synthesis and translation into strategic recommendations.
Brian holds a BA in Finance, Business Administration from Baruch College. Since joining our team Brian has conducted a highly successful competitive intelligence project on the topic of Ride Hailing Research for a highly regarded law firm based out of Shanghai, China. Utilizing primary and secondary data collection methods, Brian delivered a comprehensive report that provided actionable strategies for the law firm to explore to reach their objectives. Brian has also conducted global real estate appraisal for education organizations in North America, Europe, Asia, Latin America and the Middle East where he developed a weighted scoring model to identify the best countries for business expansion. Brian presented the research and suggestions to the client to help make sense of the information and make strategic decisions for their organization.