Market Research in Tennessee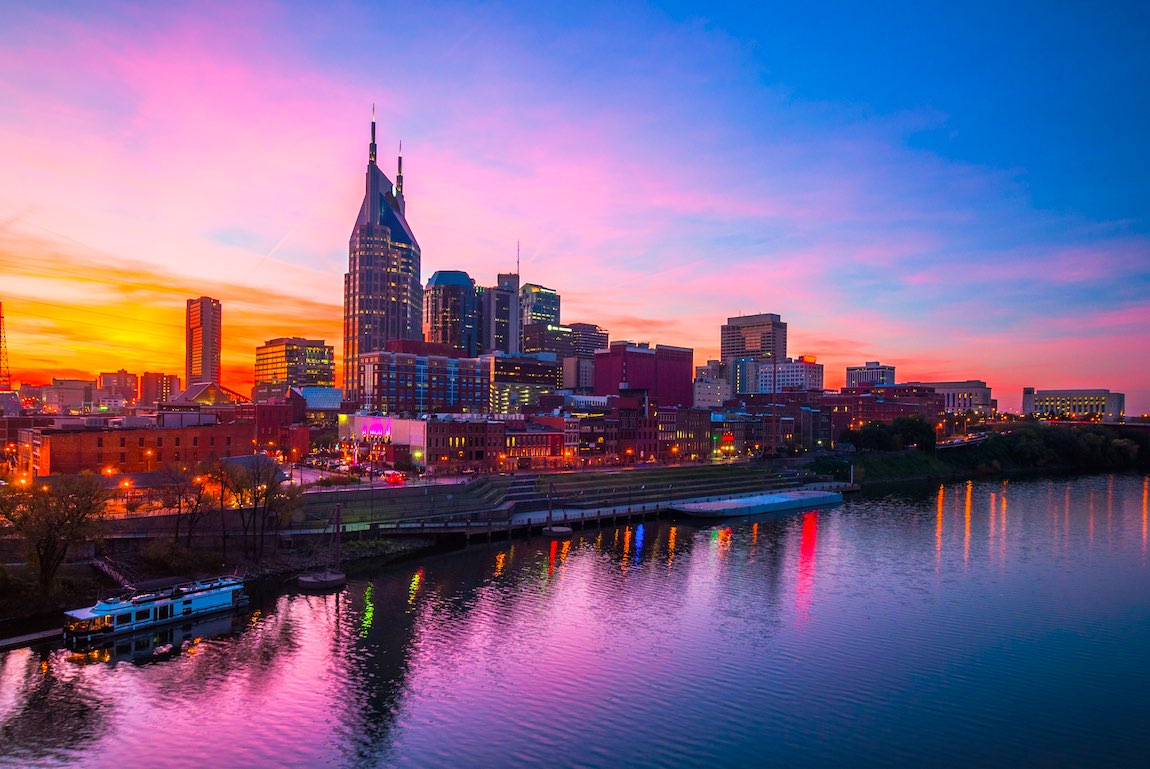 Known as the "The Volunteer State," Tennessee is a landlocked southern U.S. State.
Tennessee is the home of the NFL's Tennessee Titans and NHL's Nashville Predators. You'll also find the legendary Tennessee Volunteers college football program, and the NBA's Memphis Grizzlies has its base here.  Tennessee has defined geography with a West Tennessee, Middle Tennessee, and East Tennessee. The state bird of Tennessee is the mockingbird, and the state flower (cultivated) is the Iris.  
Tennessee's Industries
The Oak Ridge National Laboratory was a principal place for nuclear research. Most of the work for the famed Manhattan Project also took place in Oak Ridge. The Oak Ridge National Laboratory is a significant employer in the state.  Tennessee's big industries include agriculture, tourism, and manufacturing. Cattle, soybean, and poultry are Tennessee's main agricultural products.
Doing Business in Tennessee
As a "right to work state," the lack of unions and organized labor is minimal and is declining. The state does not have any personal income tax on employees' wages. The unemployment rate as of 2016 in Tennessee was at 4.3 percent. The poverty rate of Tennessee is higher than the U.S. national average.
Some of the corporations in Tennessee are AutoZone, International Paper, and FedEx. Others are The Pilot Corporation, Eastman Chemical Company, and the Regal Entertainment Group. Tennessee has Nissan Motor Company's North American headquarters. 
Tennessee's Population
The population of Tennessee is over 6.7 million. Since 2010, Tennessee's population has increased by 424,000 people. Tennessee has a rank of 16th for most populated U.S. states. Nashville, with almost 668,000 people, is the largest city by population in the state of Tennessee. Memphis, which has nearly 652,000 people, is second. Knoxville is third on the most populous list with 187,000 people, and Chattanooga is fourth with 132,631. Clarksville is fifth with 121,477 people. Murfreesboro is sixth, Franklin, seventh, and Jackson, eighth. Johnson City and Bartlett top out the ten biggest cities by population rank in Tennessee.
Major Tourist Sites in Tennessee
Some of the main tourist attractions in Tennessee are Ober Gatlinburg and Dolly Parton's "Dollywood," located in Pigeon Forge. Other attractions include Ripley's Aquarium and the Parthenon. Tennessee is also home to the Country Music Hall of Fame and Museum. For whiskey fans, Jack Daniel's Distillery is a favorite locale situated in Lynchburg. Tennessee is also the location of Elvis Presley's mansion, Graceland. Millions of people visit Graceland each year. Graceland includes the tombs of Elvis and both his parents. 
NASCAR fans can visit the state to watch a car race at the Bristol Motor Speedway. For animal lovers, the Memphis Zoo is a popular attraction. It is accessible to residents of Tennessee and surrounding states. Another great attraction is The National Civil Rights Museum, located in Memphis. This museum gives visitors an in-depth look at the history of the Civil Rights movement and tells the story of Martin Luther King. 
Advantages of Doing Business in Tennessee
Tennessee never stopped creating goods used all over the world. They continued even when other states gave up on their manufacturing workforce. "Made in Tennessee" has special meaning in the international community. Tennessee so believes in its workforce that it's investing in education to strengthen it. Companies choose Tennessee for these qualities. They also prefer it because of its sound fiscal management and its investments into the economic ecosystem.