Caribbean Strategy Consulting Company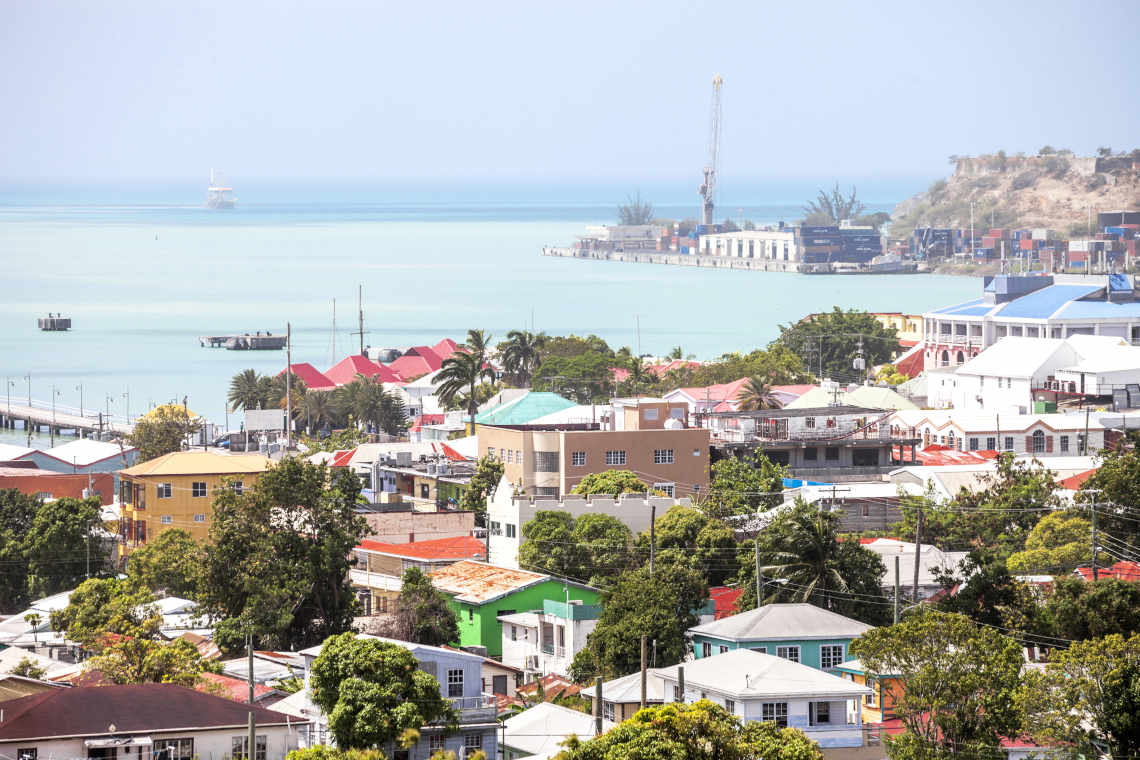 Have you considered working with a Caribbean strategy consulting company? In today's rapidly evolving global economy, every business environment poses its unique set of opportunities and challenges. This holds true for the Caribbean region, which is an underexplored region with strong economic potential for investors because of its strategic location and emerging sectors with high growth prospects.
However, to navigate this complex landscape and take advantage of its full potential, companies need a specialized approach guided by a deep understanding of the market and an innovative mindset focused exclusively on the Caribbean region.
That's why it is key to combine global vision with local expertise to deliver solutions that are tailored to the cultural and economic nuances of the region – and a Caribbean strategy consulting company offers a full suite of services tailored to the Caribbean business landscape.
Importance of hiring the right Caribbean Strategy Consulting Company
The Caribbean is increasingly gaining recognition as a hub of economic activity. With its diverse mix of industries – from tourism and agriculture to emerging sectors like fintech and renewable energy – it presents several opportunities for businesses.
But, businesses operating in the Caribbean also face unique challenges such as the region's geographical dispersion, socio-cultural diversity, regulatory complexities, political instability, and vulnerability to climate-related disruptions. As a result, strategies that work in other markets may not translate effectively in the Caribbean context.
Therefore, companies need the insights and guidance of a Caribbean Strategy Consulting Company that can craft customized strategies aligned with their specific objectives. It's about ensuring businesses are equipped to tackle the complexities of the Caribbean market while harnessing its potential for growth and innovation.
Caribbean Strategy Consulting Company and its research approach
A Caribbean Strategy Consulting Company operates at the intersection of local knowledge and global strategic thinking, and it advises businesses on strategic decisions to achieve their goals in this dynamic region. Particularly, these are some of the elements it takes into account when supporting global businesses entering the Caribbean market:
Sector-Specific Expertise: A specialized Caribbean Strategy Consulting Company has the necessary expertise across key Caribbean sectors such as tourism, financial services, manufacturing, agriculture, and emerging industries like digital services and renewable energy. It uses this sector-specific knowledge to provide strategic advice tailored to each client's industry.
Data-Driven Decisions: The company leverages data analytics and market research to inform its strategic advice. It uses various research methods, including surveys, interviews, and focus groups to gather primary data. It also analyzes secondary data from sources like government reports and industry publications.
Long-Term Perspective: A Caribbean Strategy Consulting Company takes a long-term view of strategic planning. It helps clients develop strategies that are not only effective in the short term but also sustainable in the long term. It addresses factors such as environmental sustainability and social responsibility, helping clients to build businesses that succeed according to the requirements and expectations of consumers in each market.
Caribbean Strategy Consulting Company: Opportunities and Challenges
Operating as a Caribbean Strategy Consulting company presents a unique mix of opportunities and challenges that mirror the dynamism and complexity of the Caribbean business landscape.
Opportunities:
Emerging Sectors: The Caribbean is witnessing growth in several emerging sectors like renewable energy and agri-tech. These industries represent promising areas for strategic consulting services as they shape the region's economic future.
Digital Transformation: The growing digitalization of businesses poses a substantial opportunity for businesses seeking to expand their operations in the Caribbean. From digitizing operations to implementing innovative technologies, the opportunities for establishing or expanding businesses in the region are endless.
Market Expansion: The Caribbean's strategic geographic location, situated between North and South America, offers opportunities for businesses to expand their market reach. A Caribbean Strategy Consulting company has a crucial role in facilitating this expansion and being able to offer services not only in the region, but also to expand in the future to South or North America.
Challenges:
Geographical and Cultural Diversity: The Caribbean comprises dozens of markets, each with its own cultural nuances and business practices. Thus, for any business willing to establish itself in the region, having a Caribbean Strategy Consulting company by its side is fundamental to developing customized strategies that address the specific needs of the market.
Regulatory Hurdles: The regulatory environment in the region is complex. Consequently, guiding companies through these regulations and securing compliance can be challenging. Some islands such as the Bahamas or Curaçao may have flexible financial regulations, but some other markets such as Jamaica may have more stringent requirements.
Economic Volatility: External factors such as global trade pressures, fluctuations in tourism due to geopolitical or health crises, and the impact of natural disasters may create economic instability. This volatility requires dynamic and flexible business strategies that include an understanding of each market's situation and future prospects to anticipate any eventuality.
Main Countries to Analyze for a Caribbean Strategy Consulting Company
For a strategy consulting firm in the Caribbean, it is critical to understand the unique business environments of key countries in the region. And some of the most important markets to analyze are as follows:
Jamaica: Jamaica's economy is primarily driven by services, particularly tourism and finance. However, it also possesses a vibrant manufacturing sector, making it an important destination for strategy consulting.
The Bahamas: The Bahamas has a significant financial services sector. But, as the country continues to diversify its economy, there are opportunities for strategy consultants to provide guidance on market entry and expansion, which can benefit thousands of investors around the world with the right guidance and in-depth knowledge.
Trinidad and Tobago: Trinidad and Tobago is one of the Caribbean's leading producers of oil and gas, contributing to a significant portion of its GDP. It also has thriving manufacturing and ICT sectors, which creates a number of opportunities for global companies willing to invest in these sectors.
Saint Lucia: Saint Lucia is also diversifying into other sectors like agriculture, manufacturing, and offshore banking. The country presents a vibrant opportunity for strategy consulting, particularly in assisting businesses to capitalize on growth opportunities while maintaining the island's natural beauty and cultural heritage.
Sint Maarten: As an autonomous country within the Kingdom of the Netherlands, Sint Maarten's economy revolves around tourism. However, the country also harbors a growing financial services sector.
About SIS International
SIS International offers Quantitative, Qualitative, and Strategy Research. We provide data, tools, strategies, reports and insights for decision-making. We conduct interviews, surveys, focus groups and many other Market Research methods and approaches. Contact us for your next Market Research project.
Contact us for your next Market Research Project.