Market Research in Andorra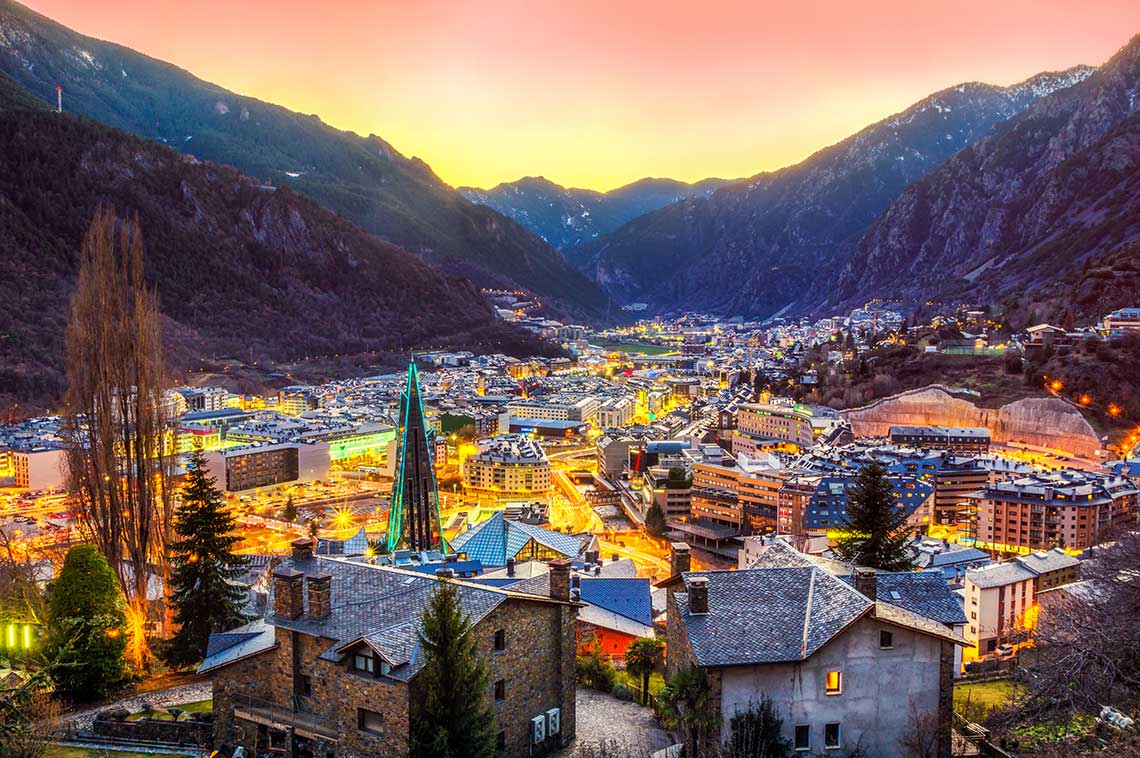 Andorra is a tiny country that is hard to find on the map. It lies between the borders of Spain and France in the Pyrenees Mountains. The nation is a co-principality between the two nations. They both share a certain level of authority over the country. For many years Andorra has been the center of many disputes on who would have control of the small land. Hence Andorra has never had complete independence. Still, it is of great value to the states on either side.
Andorra is one of Europe's smallest countries and is home to fewer than 90,000 people. It is also the 16th smallest country in the world. The country's primary language is Catalan. But, Andorrans speak a wide range of languages, including French, Spanish, and Portuguese.
Neighborhoods
La Vella is the country's capital and also the most populous city. A large part of the city is along the Spanish line. It then branches off to the Catalan, French, and Portuguese. The city is well over sea level, which makes it capable of snowfall. La Vella is also a tax haven and has drawn in many businesses from around the world.
Encamp is another city located in the Encamp Parish. This urban city has a large population. It sits well over sea level, and mountains surround it. The city has a hydroelectric power station. It also a has radio transmitter, used to broadcast for Radio Andorra, a popular station during World War II.
Key Industries
Andorra's economy has always been quite small. Yet, in the late twentieth century, the country knew fast progress, due to tourism and the state being duty-free. Today the country's biggest industries are agriculture, manufacturing, services, trade, and tourism.
The services industry is the largest sector in the nation, and tourism adds more than 70% to its GDP. Tourists flock to the country during winter. Most of them go skiing at different resorts like Soldeu.
Trends
Andorra has a well-developed and free market. Its per capita income is already above the average for Europe. The country also has a massive fiber-optic network. Apart from that, the retail sector is popular among visitors from Spain and France. This popularity also attracts workers from Portugal, which in turn adds to the population.
Consumer Base
Andorra relies on the tourism sector. Millions of tourists visit each year, which gives most Andorran business owners a good reason to base their company in this area. The tourists spend money on hotels, summer and winter resorts. The people also enjoy going skiing in the mountains. The ski resorts are top-rated during this time.
Reasons to Start a Business in Andorra
The tiny state has unlimited reasons to open a business there, from low taxes to living options. It has a greater GDP per capita than the US, Japan, Spain, and Germany and a stable political economy with no record of economic pitfall.
Andorra also has a well-regulated banking industry. The country does not have any international banks. Instead, five banking groups control the industry, offering complete suites of services. Like their Swiss counterparts, Andorran banks place great emphasis on confidentiality.
Another reason to invest in Andorra is for its low tax rates. Still another is its high standard of living.
The list goes on, but it's clear why it would be a great choice to invest in Andorra.
About Market Research in Andorra
Becoming a business owner is a great decision. Yet, it won't always be a smooth ride to success. That's why our company, SIS International Research, assists in building businesses new or already established. We form Focus Groups to test your products and services. SIS can also perform extensive Strategic, Quantitative and Qualitative research for your company. We also help in other areas like interviews and survey making. We do all we can to ensure that your business thrives. So contact us today.