What is Influencer Marketing?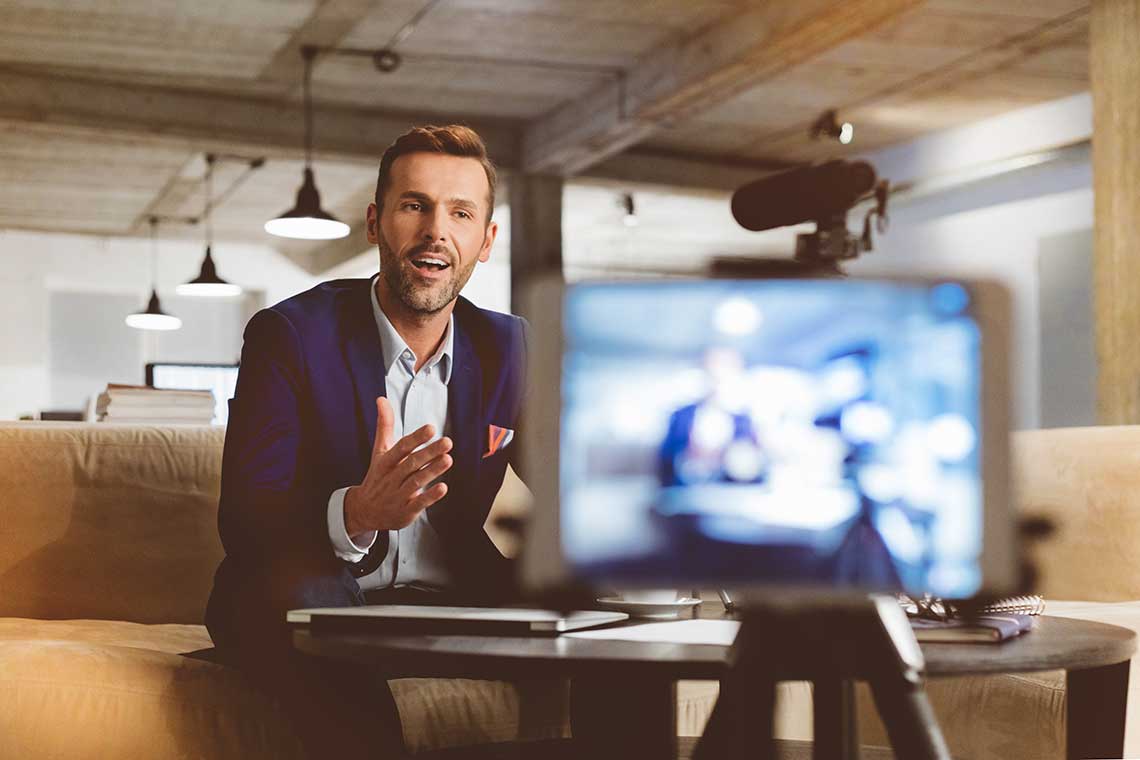 It's no secret that social media has reshaped how individuals engage with and navigate the internet. Influencers have become the focal point for many that utilize social media. Brands of all shapes and sizes have targeted them to deliver messages about their products or services to their respective audiences. From Instagram to Facebook, Twitter to TikTok, and YouTube to Twitch, influencers have become a reliable source for many individuals seeking product suggestions, reviews, and watchouts. After all, word-of-mouth advertising has been, and likely always will be, one of the most effective forms of marketing there is. Audiences turn to influencers because they can expect a greater level of transparency compared to viral celebrities.
Influencers are individuals that have put in the time and effort to build their brand – from one organic follower to the next. Often, influencers have spent several years capturing an audience and have put in countless hours of effort to get where they are today, staying consistent with their message through the ups and downs. Authentic influencers have a reputation to protect and will likely not be marketing items they do not believe to be great. This ability to separate enticing compensation from personally held beliefs is a huge proponent in the success of an influencer. Audiences have held influencers to a higher standard than other celebrities because they are relatable. Individuals see the lives of influencers and recognize that they are often not too far from their own. These audiences put trust in the influencers they follow and hold them accountable for the things they say. That is why it is essential for a brand to market with influencers that align with its value and vision. A significant misalignment between a brand and an influencer can devastate a company's marketing campaign and reputation.
How can influencer marketing benefit you?
Influencer marketing closes the gap between the consumer's voice and marketing objectives, enabling brands to focus their efforts on niche content creators and target audiences known to engage with products similar to theirs. Simply put, the impact that an influencer marketing campaign can have on a new or existing product offering is oft unmatched by email, text, direct mail, or phone. Whether you would like to market a new or current product offering, influencer marketing allows you to advertise through a channel that already carries a measurable, visible, and public reputation. Compared to traditional media outlets like a digital banner ad, commercial, or otherwise, influencer marketing offers something much more relatable to consumers. Because influencer marketing is established within media that audiences consume regularly, there is a much greater chance of visibility for your marketing efforts. This way, advertisements do not feel mutually exclusive from creator content – rendering it relatable, digestible, and actionable. Over 80% of marketers have declared influencer marketing effective, with nearly 75% of marketers claiming that influencer marketing offers better customer quality and engagement than traditional marketing channels.
How is Influencer Marketing Performed?
There is no one-size-fits-all answer to what influencer marketing looks like, but it follows a similar process regardless of the desired end product. Our team of experts at SIS Global Marketing will contact influencers that fit an exact set of criteria defined by our clients. Once a connection has been established, we form an agreement with the influencer(s) of choice outlining the style, length, format, content, and cost profile of the advertisement(s). These agreements can include Instagram posts, YouTube videos, podcasts, TikTok posts, and more. Influencers know their audience best, and much of the creative freedom falls in their hand; however, we review all content before launch to ensure complete and total alignment with our client's goals. After we have outlined the deliverables with an influencer, checked their content, and confirmed it aligns with our client's vision, we set a specified release date of the agreed-upon materials and watch as your brand awareness grows!
At SIS Global Marketing, we have established a network of well-known influencers spanning many topic areas. We have also shown an effective and proven method for engaging with new, up-and-coming influencers that your brand would like to hire. At SIS Global Marketing, we remove any uncertainty about finding an influencer that matches your brand and product expectations. It's one thing to see an influencer that aligns with your company vision, but it is equally important to align that individual's personality with your product offering. An exciting and bright product needs an influencer that is engaging, colorful, and lively. For a sophisticated product or service, we will source an influencer that aligns with those product characteristics to ensure no disconnect between the message you are trying to deliver and the product you are offering.
What do the deliverables look like?
Influencer marketing does carry many different forms and techniques. Because the advertising method lacks a standardized methodology, influencer marketing can include, but is not limited to:
A "plug" inside a YouTube video, including a call to action like visiting a website or downloading an app.
A podcast declaring a particular brand as a sponsor for the content produced.
An Instagram, Twitter, or Facebook post showing a specific product or offering in use, often including a link to a brand's social media accounts or website.
An agreement in which an influencer wears or uses merchandise throughout a live stream on social media outlets like Twitch, Facebook, Linked In, or Instagram to show product usability and provide a candid review.
Every marketing effort looks different depending on the main objectives of that campaign. Additionally, influencers are human, after all, and bring with them their personality, characteristics, and content stylings. At SIS Global Marketing, we understand how to perfect the influencer to brand alignment to create mutually beneficial relationships for all parties involved.
How is the effectiveness of an Influencer Marketing campaign measured?
There are several metrics that brands can use to understand the effectiveness of an influencer marketing campaign. One of the most important measurements used to gauge the power of an influencer marketing campaign is called engagements. Impressions are the number of individuals that see your marketing content, but engagements measure the number of individuals receptive to that message. Engagements do not necessarily indicate a conversion, but they are a great KPI (Key Performance Indicator) for assessing potential new customers, and with the right care and adverising, these individuals are most lkely to convert.
Site traffic is another measurable item to asess the effectiveness of an Influencer Marketing campaign. If the goal is to guide more customers to your website, using tools like Google or Shopify analytics can show you just how much traffic is entering your site after each influencer campaign. As the influencers feed the top of your conversion funnel, you have a new potential customer base that you can nurture to drive more conversions. Using coupon codes or referral links is a great way to track the direct impact that an influencer has on conversions, engagements, or site visits because their name will be tied directly to the traffic visiting your site.
How can SIS Global Marketing assist with your campaign?
As aforementioned, SIS Global Marketing can assist by identifying the right influencer for your marketing objectives. Similarly, we remain realistic throughout the process by setting reasonable goals during your first campaign and slowly building upon those goals as you have established a relationship with a great influencer. Many audiences will be new to your product or concept, so it is important to establish realistic expectations like engagements and brand awareness early on in the campaign. Once you have established an effective relationship with the influencer, we can then help transition toward your other important KPIs like sales conversions.
At SIS Global Marketing we can assist with all of your Influencer Marketing needs, including:
Influencer Procurement
Influencer Sponsorships
Affiliate Marketing Establishment
Influencer Marketing KPI Tracking
Content Scripting and Ideation
Influencer Marketing Campaign Design & Management
Throughout any process, we remain a partner and ensure that your campaign is as effective as it can possibly be. We value the relationships we build with both our influencers and our clients and work to provide you with much more than just a transaction. At SIS Global Marketing we pride ourselves in building long-lasting, mutually beneficial partnerships with clients of all shapes and sizes.
Contact us today to bring your Influencer Marketing campaign to life and connect with the audiences that value your products most.