Influencer Market Research

Influencers are social leaders who build large followings and communities, often online. Their social value and followings allow them to sway the opinions of others. Influencers and thought leaders can inspire others to buy from a particular brand.  The success of Influencer Marketing comes from building relationships and providing social benefits to consumers.
Influencer marketing is becoming popular, especially in the fashion and beauty industries.  Companies are increasingly using Internet personalities to boost general awareness and sales conversions.  Internet personalities can be compensated with fees and royalties to promote products in-person and online.
The principle behind influencer marketing isn't new. Brands have been using celebrity endorsers for decades. By endorsing products, influencers promote products subtly or overtly to their large followings.  Today's social media influencers can more rapidly and cost effectively build a following than the celebrities of yesterday.
Economic Impact of Influencers
The Instagram Influencer market size is over $1 billion—just on Instagram.  Some retailers have seen sales increases by as much as 250% when using influencers.  
"Micro influencers" are a subsection of influencers who have fewer followers than influencers with over 1 million followers, but provide more affordable, high ROI influencer marketing solutions.
Influencer Marketing performance can also be measured.  Choosing the most effective Key Performance Indicators and determining ROI are essential.  ROI can be determined by:
Number of views

Number of followers

Engagement metrics

Purchasing performance
Importance of "Word of Mouth" marketing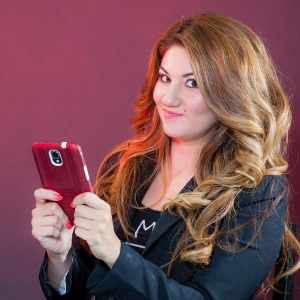 "Word of Mouth" marketing can be an effective form of promotion and advertisement.  Customers trust their friends and family more than they believe advertisements. Influencers leverage relationships to promote products and can benefit from the "Halo Effect," the phenomenon in which an impression created in one area influences opinion in another area.  This type of marketing does not stop after one interaction. Instead, one person tells another, and that person can tell someone else which can translate into long term benefits.
In Eastern cultures where social relationships are highly valued (e.g. Guanxi networks in China), influencer marketing results can be significant and long lasting.  
Social sites like Twitter, Facebook, and YouTube are among the most visited globally. One of the main reasons for social sharing is to make a brand name familiar to prospective users. It's also important to engage users in this era where search engine algorithms are changing. Social sharing can also serve as a conversion for the actual sale.
How Influencers Boost Businesses
Influencers are some of the most connected people online. They use their blend of photos, videos, posts, status updates, thought leadership and stories to voice their opinion on a product.  They can subtly tell the business' story and can be powerful co-creators and storytellers.
The social media influencers that a brand chooses should relate to its target audience.  Reaching out to top-tier social media influencers can be very expensive. Marketers should keep in mind that non-celebrities can have even more influence.  Consumers are more likely to buy a product promoted by someone they see as a peer.
The Importance of Market Research in Influencer Marketing
Influencers work with brands they enjoy and that reflect their values.  Influencers also seek to participate in campaigns that will boost their own profiles and create value for their followers.  It's important that businesses deliver meaningful messages. Marketers should reach out to the right influencers and do research to ensure the influencer is a  "strategic fit" with the brand. The competition for influencers can be intense, and research can identify influencers and their opinions. Market Research achieves all of those objectives.
Our Work With Influencers
We conduct interviews, focus groups and surveys with influencers.  Our access to some of the world's most influential people sets us apart.  Additionally, SIS is located in the world's global cities — NYC, Los Angeles, London, Frankfurt, Shanghai, Hong Kong and other global cities.  We have in-depth access to influencers worldwide.
We conduct research into brand essence, strategic fit, concept testing,  market opportunity, competitive analysis, messaging testing, psychographic research, millennial marketing insights and influencer marketing analysis.  
Some examples of our past experience with influencers are below:
Conducted Focus Groups with cosmetics influencers (20k+ followers in NYC)

Conducted in-home ethnography with sneaker fashion influencers in Copenhagen and London

Conducted in-depth interviews with Fashion influencers in NYC to assist an Asian automotive brand launch a new luxury car.  A photographer was present to photograph the fashion influencers and how they interacted with the car concept.

Conducted interviews for several US fashion and fashion retailer brands with influential stylists.

Conducted recruitment for a major co-creation "Hackathon" in NYC for a European airline.  The participants included a runway model, influential dad bloggers, and influential marketers.

Conducted in-depth interviews for an Asian brand with Live Bloggers, and those who used live streaming and built large followings.