Heavy Manufacturing Market Research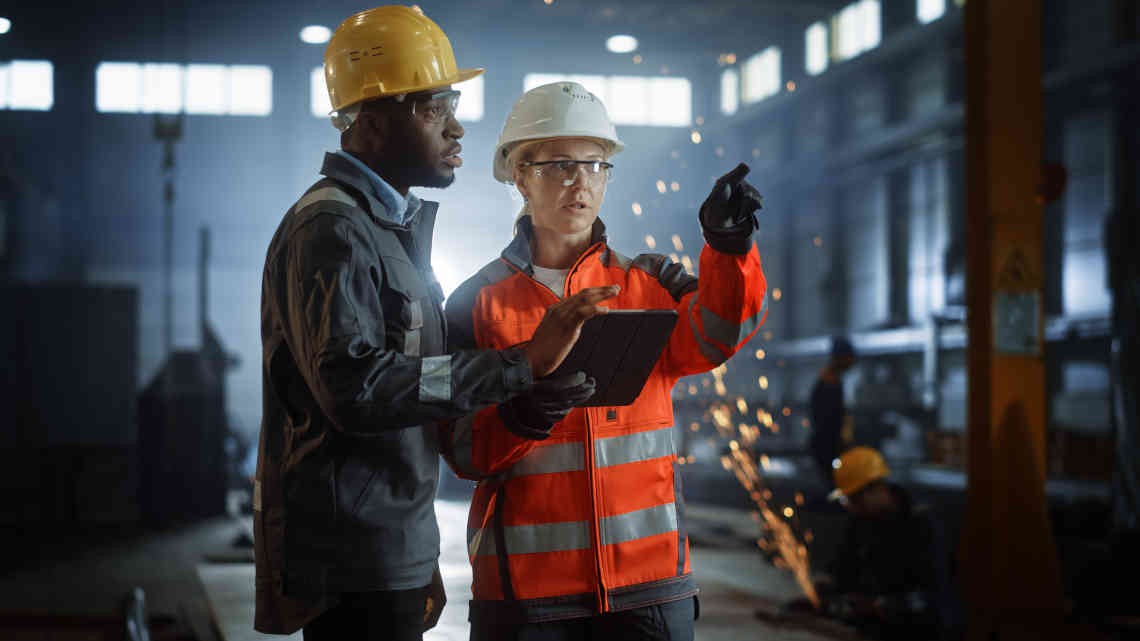 What is HM Market Research?
You may know Heavy Manufacturing by another name: Heavy Industry. HM focuses less on the consumer than the light industry sector. But, it uses much more capital. Further, it often involves extracting and using raw materials to produce goods. Thus HM has quite an impact on several industries.
Examples of HM are
:
1. Shipbuilding
2. Machine tool building
3. Steel production
4. Mining
5. Chemical products
HM also includes the making of equipment used for agriculture and construction.
One of the leading market drivers in this sector is the increase in construction spending around the world. But, coming up with new products in the HM sector calls for huge capital outlays. Thus, small companies in this sector can only produce specialized machinery.
Why is HM Market Research Important?
In all industries and sectors, Market Research is essential. It is vital in the HM industry, where the effects of making misinformed decisions can be severe. At times, such decisions can be nothing short of disastrous. Market Research is vital for entering new markets as well as acquiring other businesses. It's also needed for major new product launches. Here are four reasons why Market Research benefits the HM industry:
1. It helps industry players to get primary insights. As a matter of fact, it's rare to get such insights from secondary sources.
2. It helps makers of HM products to identify buyer personas
3. It helps them to identify content and methods that will keep them relevant
4. It helps them to reduce risk
Key Job Titles
The critical job titles in HM are as follows:
Assembler. An assembler puts HM equipment together.

He or she

assemble

s

the different parts of a product to make it functional.
Operator/Machinist. Operators and machinists are experts when it comes to using machines. Operators/Machinists should also be good at resolving machine malfunctions. Most operators know how to use almost every kind of machine. Thus, most of them are experts in machine operation.
Quality Inspector: a specialist in checking out how well the machinery works. That person can also identify a machine's value in the market. Quality inspectors tend to know every kind of material used in any heavy equipment.
Why Businesses Need HM Market Research
Market Research provides knowledge of the current market state. Companies can also use it to predict future consumer needs. Sales cycles in this sector are often long. Market Research can help determine the best ways to keep prospects engaged throughout the process.
Companies with a global reach need to conform to local standards. They must stay informed through all stages of the production and sales processes. Market Research can help you to pinpoint and follow emerging trends. Thus, you spend less money on compliance surprises.
Key Success Factors
Experts have singled out several factors that can help players in this industry. These factors can help them to compete in their respective markets. They include:
1. Productivity. Expansion often means raising production output without increasing plant size. Thus, industry players must focus on being more efficient in their operations.
2. Connectivity. Billions of machines and pieces of equipment now connect to the Internet, thanks to the power of AI. For the makers of HM equipment to compete, they must see their systems as part of a connected world.
3. Standardization. The process of making machines that conform to a standard makes HM operations more efficient. For one thing, it's quicker to get the product to market. It also enables industry players to improve continuously.
About HM Market Research
Through the years, HM Market Research has helped the field of science. It has made room for avant-garde players in tech and machinery, and it enables them to at least survive future risks.
We do Qualitative, Quantitative, and Strategy Research through interviews and surveys. We also organize Focus Groups to help gauge market response to products.
Companies need to see the importance of HM market research. It takes time, money, and effort, but it builds endless potential. It also enables the makers of heavy equipment to improve their bottom line.