Market Research in Tallahassee, Florida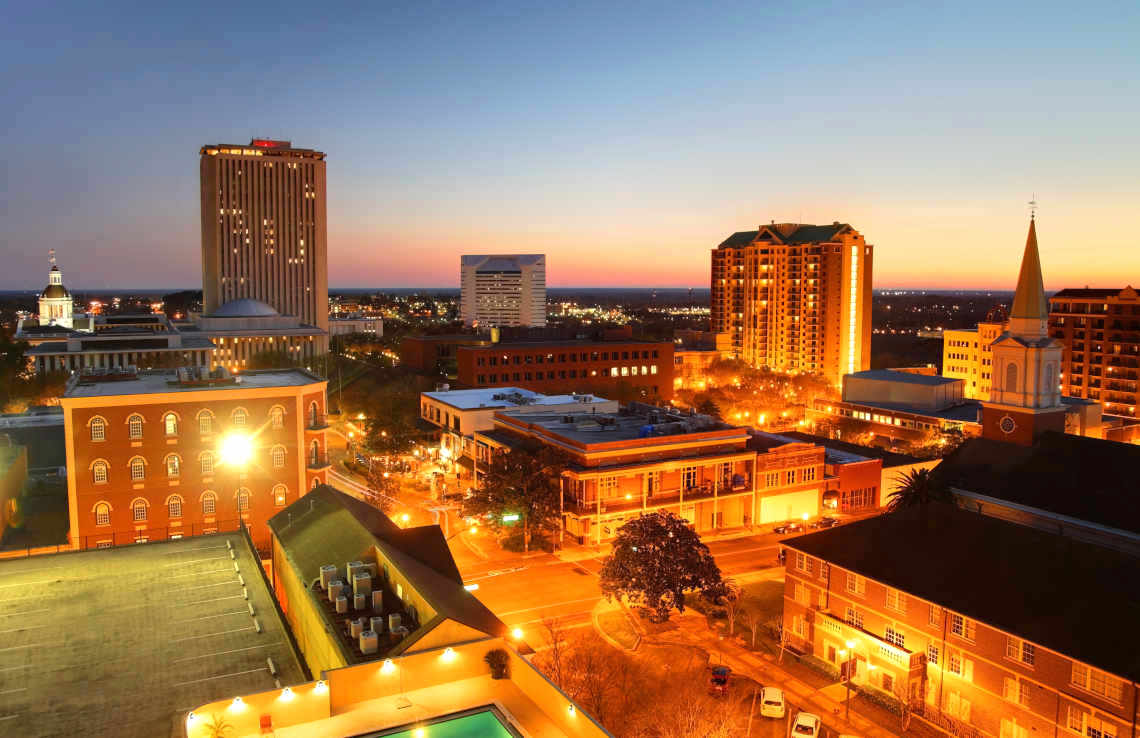 Tallahassee, the capital city of Florida, offers a complex business environment that demands a nuanced understanding. Therefore, conducting market research in Tallahassee involves a blend of traditional methodologies and innovative approaches tailored to the region's distinctive demographic, economic, and cultural fabric.
As businesses look to thrive, expand, or even set foot in the Tallahassee market, it becomes imperative to decode the intricacies of its consumers, industries, and competitive landscapes.
Tallahassee Economic Overview
Tallahassee presents a vibrant business landscape marked by a diverse mix of industries. Key sectors propelling the city's economy include government, education, healthcare, trade, construction, and technology.
The government sector, owing to Tallahassee's status as the state capital, is a significant contributor to the local economy. The city is home to several state agencies and legislative bodies, making public administration a vital sector, including the Florida Department of Education and the Florida Department of Health.
Education is another robust sector, with Tallahassee hosting Florida State University, Florida A&M University, and Tallahassee Community College. These institutions not only boost local employment but also contribute to the city's educated workforce and innovation potential.
The healthcare industry, with major employers like Tallahassee Memorial Healthcare and Capital Regional Medical Center, also plays a substantial role in the city's economy.
In recent years, Tallahassee has also witnessed growth in the technology sector, with a surge in tech startups and innovation hubs. The presence of the National High Magnetic Field Laboratory and the Innovation Park of Tallahassee underlines the city's commitment to technological innovation.
Tallahassee's tourism industry is also a strong sector to consider with rich historical, cultural, and natural landmarks – and some of its main tourist attractions are the Florida State Capitol and the Florida State Capitol, Mission San Luis de Apalachee, Tallahassee Museum, Museum of Florida History, Alfred B. Maclay Gardens State Park, Tallahassee Automobile Museum, among others.
Given this diverse business landscape, market research in Tallahassee serves as a vital instrument for businesses to navigate the local economy, understand industry trends, and make informed strategic decisions that help companies consolidate their presence in this growing city.
The Role of Market Research in Tallahassee
By delivering in-depth insights into consumer behavior, market trends, and industry dynamics, market research in Tallahassee aids businesses in making data-driven decisions and crafting effective strategies.
Here are some of the key ways market research contributes to Tallahassee's business landscape:
Identifying Business Opportunities: Market research in Tallahassee helps identify gaps in the market, emerging consumer needs, and areas of potential growth within the industries in the city. This information can guide businesses in launching new products, entering new markets, or refining their offerings in Tallahassee.
Understanding the Competition: In Tallahassee's competitive business environment, understanding the strengths and weaknesses of competitors can give businesses a significant edge. Market research provides this competitive intelligence, allowing businesses to differentiate their offerings and develop competitive strategies.
Insight into Consumer Behavior: Understanding consumer preferences, buying behavior, and attitudes is crucial for businesses. Market research in Tallahassee offers these insights, enabling businesses to tailor their products, marketing strategies, and customer service to meet consumer expectations.
Evaluating Business Performance: Businesses can use market research to assess their performance, measure the impact of their strategies, and gauge customer satisfaction. This can inform business improvements and strategy adjustments.
Market Research in Tallahassee: Current Trends
Digital Transformation: With the rise of technology startups and the adoption of digital solutions across industries, market research in Tallahassee is increasingly focused on understanding digital consumer behaviors, online marketplaces, and the impact of digital transformation on various sectors such as construction and healthcare.
Sustainability Research: Given growing consumer interest in sustainability and the rise of eco-friendly businesses in Tallahassee, market research is pivoting towards understanding consumer attitudes towards sustainability, the market potential of eco-friendly products, and the impact of green initiatives on brand perception.
Education Sector Insights: With major universities in the city, research into student trends, academic programs' market viability, and the future of higher education is in demand.
Ecological and Agricultural Significance: With vast green spaces, parks, and nearby coastal regions, there's a growing emphasis on sustainable practices, agro-tourism, and eco-friendly products and services.
Public Sector Research: Given Tallahassee's role as the state capital, there is a consistent demand for research related to public policy, public services, and the impact of legislative changes on various industries.
Real Estate Market Analysis: With fluctuations in the housing market and development projects in the city, market research focusing on real estate trends, housing demands, and the impact of urban development is prominent.
Prospects of Market Research in Tallahassee
As Tallahassee evolves, businesses are waking up to the compelling opportunities the city has to offer. Here are some of the most promising aspects according to market research in Tallahassee:
Diverse Demographic Tapestry: Tallahassee's unique blend of students, professionals, retirees, and families will still offer a rich palette for businesses to cater to. The city's demographic diversity provides ample room for niche targeting and segmentation strategies.
Educational and Research Institutions: Home to esteemed institutions like Florida State University and Florida A&M University, the city is a crucible of research, innovation, and a tech-savvy millennial population. This creates prospects for businesses targeting educational tools, tech products, and student-centric services.
Evolving Commercial Landscape: With an uptick in startups, tech hubs, and co-working spaces, there's a burgeoning demand for B2B solutions, infrastructure development, and enterprise-level services.
Cultural Capital: From music festivals to art shows, Tallahassee's vibrant cultural scene is a ripe market for the entertainment, hospitality, and tourism sectors.
Strategic Location: Situated in the Florida Panhandle, Tallahassee's location makes it a strategic entry point for businesses aiming to branch out further into Florida or even to neighboring states.
Real Estate and Urban Development: With an increasing population and urban sprawl, there's a rising demand for housing, commercial spaces, and infrastructural development. Market research can uncover trends, preferences, and potential growth areas in this sector.
Government and Policy Epicenter: Being the state capital, Tallahassee is the center of governmental operations. This offers avenues for more businesses in consultancy, legal services, and public relations, particularly those focusing on policy advocacy.
About SIS International
SIS International offers Quantitative, Qualitative, and Strategy Research. We provide data, tools, strategies, reports and insights for decision-making. We conduct interviews, surveys, focus groups and many other Market Research methods and approaches. Contact us for your next Market Research project.
Contact us for your next Market Research Project.