Market Research in Nevada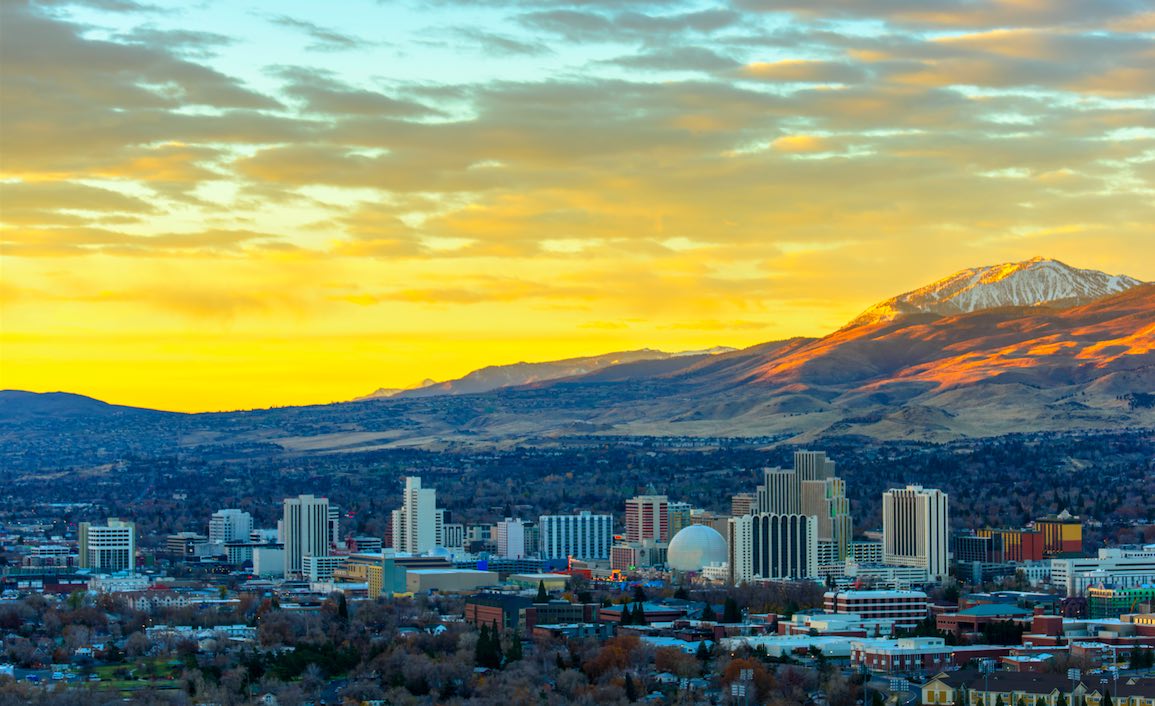 Nevada is the Silver State, and the home of Reno and the all famous Las Vegas.
The landlocked state of Nevada borders California to the west and Utah eastwards. Both Oregon and Idaho are to the north, and Arizona is down to the southeast corner. The state is not very populous. Most of the 3 million citizens live in Clark County. Three of Nevada's four major cities are in this county, including Las Vegas.
Nevada generates most of its revenue through the service industry. The state has a constant inflow of people from around the world, and many visitors travel there to experience a night out in "Sin City" (Las Vegas). However, Nevada's has never held all its eggs in the same basket. Other industries, such as agriculture, manufacturing, and mining all contribute to state revenue.
Agriculture
Many Nevadans rear livestock as their form of livelihood. The main products are sheep and ranch cattle, which they breed to sell to farmers and other customers. Most of their clients are in Idaho, California, and the states in the Midwest. They sell the meat of a few animals like hogs, lambs and sheep. They leave no part of the animal to waste, selling their wool to textile mills. The agriculture market of this state centers so heavily around livestock that the main crop in Nevada is hay. Farmers use it to feed the livestock. However, hay is not the only crop produced. Some farmers also grow barley, alfalfa seed, mint, garlic, potatoes, onions, and wheat.
Manufacturing
This state manufactures raw products into finished goods, as do many others. Nevada focuses on producing things like printed products, food products, building products, and machinery. For example, Nevadans own publishing and printing companies. They also process food, pack meat, and produce coffee. Nevadans process concrete. They create various machines like home appliances, computer equipment, and neon signs. In this state, one would also find citizens involved in the production of plastics. Other products of Nevada include chemicals and construction tools.
Mining
The state of Nevada alone produces almost 75 percent of the gold produced in America. Nevada is in fact home to a few other precious metals and leads the country in silver production as well. Nevadan miners also find copper, limestone, lithium, barite, and diatomite. The state produces a few other minerals like oil and salt. 
Services Opportunities
The revenue and economy of Nevada depend on the service industry.  Services offered by this state cover a wide range of operations. Services include advertising, hospitals, and private schools, as well as wholesale, and retail. It also has vibrant insurance, finance, and real estate industries. These three industries were part of the reason Nevada was the fastest-growing of all the US states in the 1990s. 
Urban Areas
Nevada is home to the Las Vegas and Reno metropolitan areas, both in Clark county. These two cities are two of the state's largest, and most revenue earning, with Las Vegas being one of the country's biggest tourist attractions. People from the world over travel to Las Vegas to visit the city and throw millions into the economy. Tourism, gaming, and conventions are the boosters of the economy. These activities rake in over $1.6 billion in revenue. These three sectors also fuel hotels, restaurants, and transportation services. 
About Market Research in Nevada
For the state of Nevada, market research is a tool an investor would use while trying to understand the logistics of business start-ups within the state. Through market research, they come to know why and how the early entrepreneurs set up the most prominent businesses and industries in Nevada, as well as the reason they continue to be the industries of choice for residents. Market Research also helps investors to find and understand any problems the industry may face, and then, in turn, help them develop solutions to eradicate the problem.
Qualitative Research helps companies to understand why customers consume products.  Key methods include Customer Interviews, Focus Groups and Online Communities.  Quantitative market research provides statistical data of the various sectors. It shows exactly how well the company is performing, and draw comparisons to other years, businesses, and even states. Key Quantitative methods include Online, Mobile and App Surveys.  Strategy Research uncovers insights into competition, companies, industries, Go-To-Market strategy and new market opportunities.  With this information, investors can understand the customers' motives for buying your products and create a game plan to build a more profitable business.