Market Research in Fort Lauderdale, Florida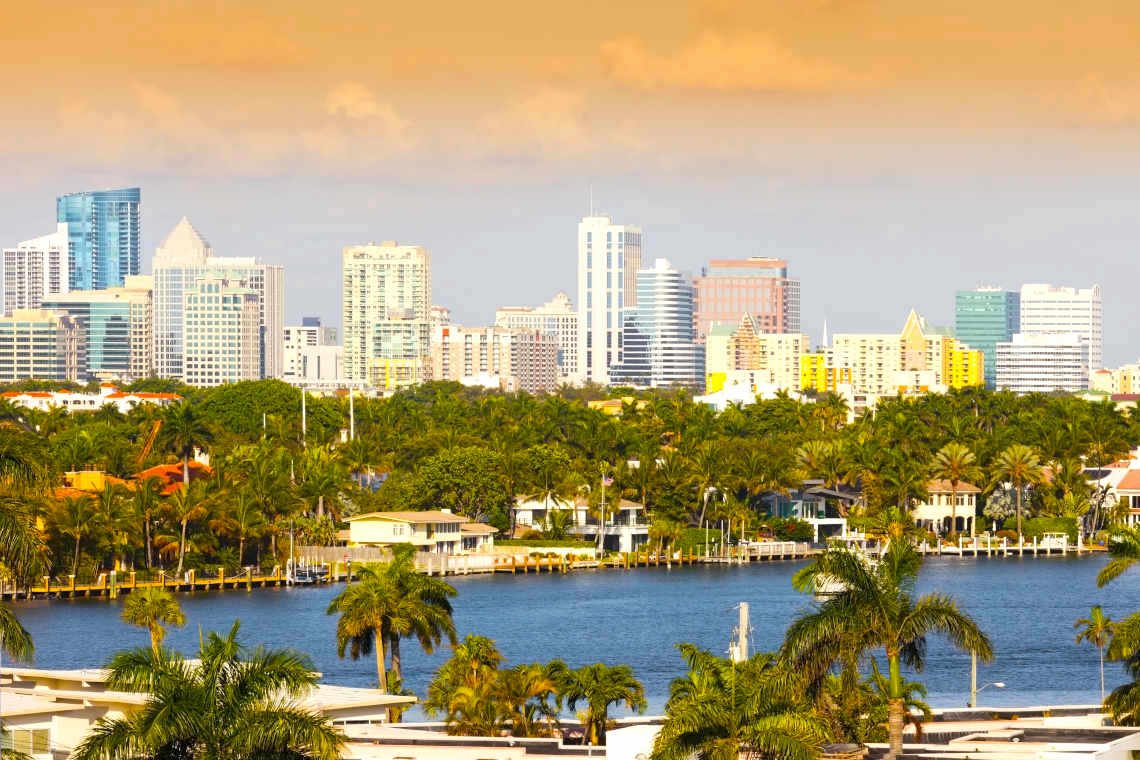 Market research in Fort Lauderdale is a critical tool for any business aiming to stay competitive and innovative in this thriving Florida city.
With its strategic location and evolving economy, Fort Lauderdale is a city that combines various industries, including tourism, marine, manufacturing, finance, and technology, to name a few. Each has its unique nuances that businesses must navigate to succeed. As such, understanding market research's role in Fort Lauderdale's business landscape forms a critical aspect of exploring its economic growth and prospects.
Understanding Fort Lauderdale's Business Environment
Fort Lauderdale's business environment is characterized by its diversity, dynamism, and adaptability. The city benefits from its proximity to major domestic and international markets. Moreover, its vibrant tourism industry, fueled by a tropical climate, beautiful beaches, and a robust cultural scene, significantly contributes to the local economy.
However, Fort Lauderdale's business environment extends beyond tourism. The city is an important marine industry hub too, particularly for yacht building and repair, leveraging its extensive network of waterways and marine facilities.
Here are some key sectors and the role of market research in Fort Lauderdale:
Tourism: As one of the most tourism-dependent cities in Florida, understanding visitor behaviors, preferences, and spending patterns is essential for businesses in this sector. Market research provides insights into tourist demographics, popular attractions, seasonality, and future tourism trends, helping businesses align their offerings with tourist expectations.
Marine Industry: Given Fort Lauderdale's significant marine sector, particularly yachting, market research can shed light on industry trends, customer preferences, and competitive landscapes. Understanding the demands and expectations of both local and international clients helps businesses to tailor their services effectively.
Technology: The burgeoning tech scene in Fort Lauderdale benefits from market research by identifying technology adoption rates, industry trends, and investment opportunities. It also aids in understanding the talent landscape for hiring and retention strategies.
Similarly, Fort Lauderdale hosts numerous notable companies spanning various industries such as AutoNation, Citrix Systems, BBX Capital Corporation, among others.
Market Research in Fort Lauderdale and Its Tourism Industry
Fort Lauderdale, often referred to as the "Venice of America" because of its expansive canal system, is a major tourism hotspot in Florida. The city is well-known for its boating canals, stunning beaches, and vibrant nightlife. Some of the most important landmarks and places associated with the tourism industry in Fort Lauderdale include:
Fort Lauderdale Beach: This world-famous beach is a major attraction for visitors. The picturesque stretch of white sand and the promenade are perfect for sunbathing, strolling, or just relaxing.
Las Olas Boulevard: Known for its shopping, dining, and nightlife, Las Olas Boulevard is a hub of activity day and night. The boulevard is lined with boutiques, art galleries, restaurants, and cafes.
Riverwalk Fort Lauderdale: This is a beautiful linear park that runs alongside the New River in downtown Fort Lauderdale. It's a great place to stroll, with numerous attractions, shops, and restaurants along the way.
Bonnet House Museum & Gardens: A historic home with roots going back to the early 20th century, this estate offers a glimpse into Fort Lauderdale's history. The lush gardens and art collections are major draws.
Stranahan House Museum: The oldest surviving structure in Broward County, this house museum gives insights into the history of Fort Lauderdale and the pioneering Stranahan family.
Fort Lauderdale Antique Car Museum: A treat for automobile enthusiasts, the museum showcases a collection of Packard automobiles and memorabilia.
Market Research in Fort Lauderdale: Current Trends
Digital Transformation: With the rise of the technology sector in the city, there's an increased focus on digital behaviors, e-commerce trends, and digital marketing effectiveness. Market research in Fort Lauderdale is leveraging advanced tools and techniques such as artificial intelligence and machine learning, for more robust data analysis.
Customer Experience (CX) Research: With rising consumer expectations, businesses are focusing more on understanding and improving the customer journey. Market research plays a pivotal role in uncovering customer pain points, expectations, and satisfaction levels, especially in this city that is so dependent on tourism and its associated services.
Hyperlocal Market Research: Given the diversity within Fort Lauderdale, businesses are conducting more localized research to understand specific neighborhoods and demographics. This helps tailor their offerings and marketing efforts more effectively.
Real-Time Data Analysis: With the acceleration of business decision-making, there's a growing need for real-time data. Businesses are leveraging tools that allow for real-time tracking of sales, customer behavior, and market trends.
Sustainability Research: With increasing awareness about climate change, research into sustainable business practices, eco-friendly tourism, and green construction is gaining traction.
Diversity and Inclusion: With societal shifts and movements emphasizing diversity, there is an increasing focus on market research that highlights the needs and preferences of diverse demographic groups.
Future of Market Research in Fort Lauderdale
The future of market research in Fort Lauderdale, like many urban locales globally, is poised to evolve in response to technological innovations, societal shifts, and changing business landscapes.
Integration of AI and Advanced Analytics: The role of artificial intelligence in analyzing large data sets will become even more significant. Machine learning models can identify subtle patterns in consumer behavior, allowing businesses to predict future trends with increased accuracy.
Emphasis on Qualitative Insights: While quantitative data remains crucial, there will be a heightened focus on qualitative insights. Understanding the 'why' behind consumer decisions, achieved through techniques like in-depth interviews, focus groups, or ethnographic studies, will offer a richer context.
Sustainable and Ethical Research: As sustainability takes center stage globally, market research in Fort Lauderdale will pivot towards understanding consumer preferences for eco-friendly products, sustainable tourism, and green transportation options in the city.
Hyperlocal Analysis: Fort Lauderdale's diverse neighborhoods and cultural pockets will drive the need for hyperlocal research. Businesses will aim to tailor their offerings and marketing strategies to resonate with specific community nuances.
Increased Use of Mobile Research: With the ubiquity of smartphones, mobile-based surveys, app usage analysis, and geo-fencing research techniques will become more prevalent according to market research in Fort Lauderdale.
Emphasis on Data Privacy: As consumers become increasingly aware of their digital footprints, market research in Fort Lauderdale will need to prioritize data privacy, ensuring transparent data collection and processing methods.
Collaborative Research Models: Given the complexity of future challenges and opportunities, collaborative research approaches involving partnerships between businesses, academic institutions, and governmental bodies might become more common in Fort Lauderdale.
Increased Focus on Consumer Experiences: As businesses aim to differentiate themselves in the Fort Lauderdale competitive market, there will likely be an increased focus on understanding and enhancing the customer experience. This will involve more nuanced research into customer journeys and behaviors.
About SIS International
SIS International offers Quantitative, Qualitative, and Strategy Research. We provide data, tools, strategies, reports and insights for decision-making. We conduct interviews, surveys, focus groups and many other Market Research methods and approaches. Contact us for your next Market Research project.
Contact us for your next Market Research Project.