Market Research in Trinidad and Tobago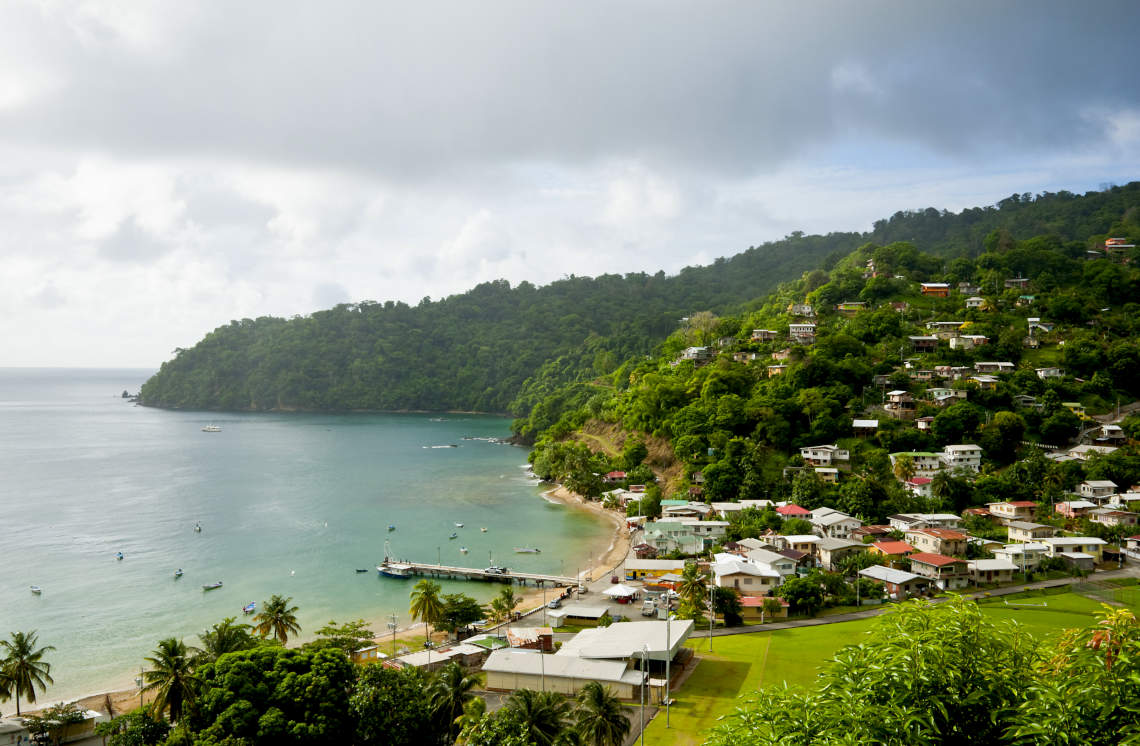 Trinidad and Tobago is a Caribbean island nation located on the southeast end of the chain. The two main islands are Trinidad and Tobago, with several smaller islets within their marine borders. The islands lie south of Grenada and northwest of Guyana. By far the larger of the two islands, Trinidad has an area of about 1850 square miles. It is only seven miles from Venezuela at its nearest point.
Key Industries
The GDP per capita rate in Trinidad and Tobago is the highest in the region. Thus, experts have classed it as a high-income country. It's also the largest oil and gas producer in the region and one of the largest natural gas exporters in the world. Trinidad and Tobago is a leader in the region's finance scene, and tourism is growing but is not the primary sector. The main exports are petroleum and its products and liquefied natural gas. Trinidad and Tobago also exports cereal, soft drinks, juices, fish, cocoa, cosmetics, preserved fruits, and household cleaners.
Neighborhoods
Port of Spain
The capital is a busy port city in the northern part of the island of Trinidad. You'll find everything from restaurants cooking every kind of cuisine to fretwork on the wooden buildings. Moreover, you will find almost all of Trinidad's diverse aspects here.
San Fernando
The second-largest city in the south of the island. Most people who live in San Fernando are of Indian and Chinese descent, so it has a strong Asian influence.
Scarborough
The capital city of Tobago and the island's central business hub. Located on the southern coast, Scarborough has revamped the city in recent times.
Trends
Services like finance as well as tourism have been growing in recent years. The government has been trying to diversify. Yet, corruption and drug-related crime are serious problems and affect tourism and private business growth. Another key issue is a heavy influx of Venezuelan migrants. Still, the economy continues to improve as the non-energy sector picks up steam.
Benefits and Strengths in the Market
Trinidad and Tobago is a leading country in the Caribbean Community (CARICOM) with massive oil and gas reserves and a large sovereign wealth fund. Further, it has an open business setting since removing most trade barriers. The island has a strong appetite for imported products because many consider products from the US to be high-quality. It is a stable country ready for business.
Consumer Base
About 1.4 million people live in Trinidad and Tobago. There's an even split between males and females. About 53 percent of the people live in urban centers, and the rest are in rural areas. The Internet penetration rate is 77 percent. About 78 percent of people are on social media. Most are on Facebook, but Instagram, LinkedIn, and Twitter also see heavy use. The country has close to 2 million cellular connections.
Reasons to Grow Your Business in the Trinidad and Tobago Market
Despite the troubles, Trinidad and Tobago remains a great place to do business. It has a range of trade agreements, which is a boon for the manufacturing sector. Most notable are their trade deals with CARICOM, Latin America, and Europe. Also, the country's success in the energy sector has lowered the cost of power. This has enabled it to become a manufacturing powerhouse. The government supports foreign direct investment in almost all sectors. Lately, it has been placing a specific focus on the non-energy sector.
About Market Research in Trinidad and Tobago
SIS International Research Firm is a leader in Quantitative and Qualitative research. Both types of research have been the subject of many debates. But neither is better than the other – they have strengths and weaknesses. Our market research services will help you get to know your customers. Take the guesswork out of your marketing process with reliable Focus Groups. We also do your Interviews and Surveys to help you form a Go-To-Market Strategy.
Contact us for your next Market Research Project.