E-Commerce Market Research in Asia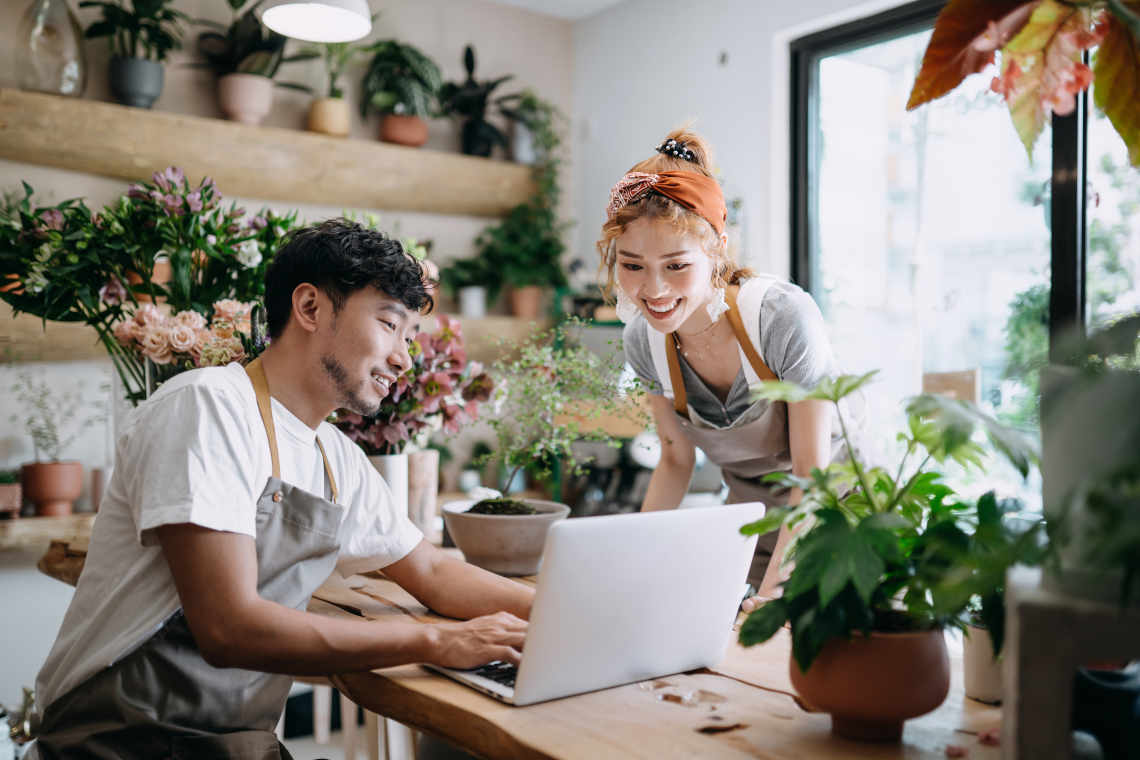 The e-commerce industry in Asia is currently one of the most active and rapidly expanding in the world. Asia has become a major e-commerce hotspot and a promising market for online retailers, and numerous established brands in both online and traditional retail are adopting multichannel approaches to fulfill the growing Asian consumers' demands.
As a result, e-commerce market research in Asia addresses the market needs of companies. Global organizations require to comply with changing local regulatory standards, customer preferences, and competitive analysis, among other important factors to enter these markets.
The importance of e-commerce market research in Asia
To better understand industry trends, customer behaviors and competition, businesses conduct e-commerce market research in Asia to create success in the marketplace. Research can also help them preserve a prominent position in the market, considering the uniqueness of the local consumers and the competitive landscape. It reduces the likelihood of poor business decisions and increases the success probabilities.
Some specific benefits of conducting e-commerce market research in Asia are as follows.
Businesses can gain valuable insight into the size, development, structure, main players, trends, and challenges of the Asian market.
Companies can gain in-depth knowledge of the strengths and weaknesses of the market, identify growth opportunities, and potential partnerships in the region.
A thorough e-commerce market research in Asia increases success rates. A detailed understanding of the target demographics and the consumers' expectations and preferences.
With this data, multinational corporations can successfully direct their marketing campaign to a specific segment of the population and achieve substantial cost savings by implementing well-planned and accurate marketing strategies based on specific local market data.
Opportunities and challenges
Opportunities in the Asian markets are broader than ever. However, there are also certain potential challenges that companies and consulting firms should be aware of.
Opportunities
The Asian consumer base is growing and their shopping habits are shifting from physical stores to online marketplaces.
The number of devices connected to the internet is growing rapidly as consumers in the Asia-Pacific region adapt to a new way of life, in which they do much of their shopping online. The need for innovative technological solutions to improve the shopping experience has never been greater.
The use of AI in e-commerce market research in Asia presents a huge opportunity. AI allows businesses and consulting organizations to automate hard research processes, sift through massive amounts of data, and acquire actionable insights into the market faster and more accurately than ever before.
Middle-class demographics and customer bases are expanding. The rise of the middle class stimulates economic growth. Consumers all over the Asia–Pacific area now own smartphones and there has been a surge in internet access.
Challenges
It may be difficult for businesses and consulting firms to implement the required technology and tools in some regions far from the major technological hubs and large cities.
The market is complex since Asia is a diverse region with multiple cultures and languages. It may hinder data collection.
The quality and availability of data are one of the main obstacles to e-commerce market research in Asia. This may occur due to issues like privacy rules, a lack of standards, or restricted access to data.
Linguistic and cultural hurdles. For instance, only in India, there are 22 different languages legally recognized, and it may increase costs when conducting e-commerce market research.
Trends of the e-commerce market research in Asia
Research into the Asian e-commerce market is anticipated to increase. Emerging economies are growing rapidly and increasing access to online shopping will drive incremental market research to analyze these new segments of the population.
China will remain the region's primary driver of economic expansion, as it has some of the biggest players in the market and a huge consumer base that continues to grow.
The rise of mobile shopping is expected to boost online spending in the region. Online shoppers are increasingly favoring mobile devices over desktop computers and laptops.
Some businesses like Alibaba and Amazon dominate the market. However, a number of regional firms such as China's JD.com and Lazada are having a significant impact.
Major players in the Asian e-commerce industry
The leading e-commerce operators in the region that all e-commerce market research in Asia should consider are:
Alibaba
Amazon
eBay
Flipkart
JD.com
Mercari
Rakuten
The main markets to analyze in the e-commerce market research in Asia
China: The e-commerce industry in China is remarkably competitive. Corporations such as Alibaba Group, Pinduoduo, Xiaohongshu, and JD are among the market leaders. Additionally, the country's tech-savvy consumers increase their expectations every year with the technological innovations that this sector is including in its services.
Japan: Japan's thriving e-commerce industry is dominated by giants like Rakuten and Amazon Japan, where a sizable portion of the population regularly makes purchases. As the number of people using smartphones and mobile internet continues to rise, mobile commerce has become a major force in the expansion of the Japanese e-commerce market. However, there are some obstacles that the market must overcome such as a shrinking population and the requirement to adapt to new technologies.
India: One of the fastest-growing e-commerce markets in the world is India, which is quickly catching up with other markets like China and Japan. Flipkart, Amazon India, and Paytm Mall are key businesses that have contributed to the explosive growth of e-commerce in India over the past few years. Now, investment from both domestic and foreign firms has made this industry an important contributor to economic expansion.
Future prospects of e-commerce market research in Asia
The rapid expansion of the Asian e-commerce business is expected to persist, stimulated by the region's increasingly tech-savvy consumers. The proliferation of online shoppers, the expansion of the region's middle class, and the popularity of mobile commerce are all contributing to Asia's booming e-commerce market.
Most of the major participants in the Asian e-commerce business will expand their current operations. It is likely that Alibaba, JD.com, and Amazon will control the market in the next few years as they keep investing and innovating to lead the market.
Nevertheless, some barriers to growth could affect the industry, including data privacy issues, the need for stronger cybersecurity, and tighter government regulations. Despite these obstacles, the Asian e-commerce business is expected to grow due to increasing customer demand for easy and affordable online shopping.
SIS International offers Quantitative, Qualitative, and Strategy Research. We provide data, tools, strategies, reports and insights for decision-making. We conduct interviews, surveys, focus groups and many other Market Research methods and approaches. Contact us for your next Market Research project.
Contact us for your next Market Research Project.