Market Research in Lithuania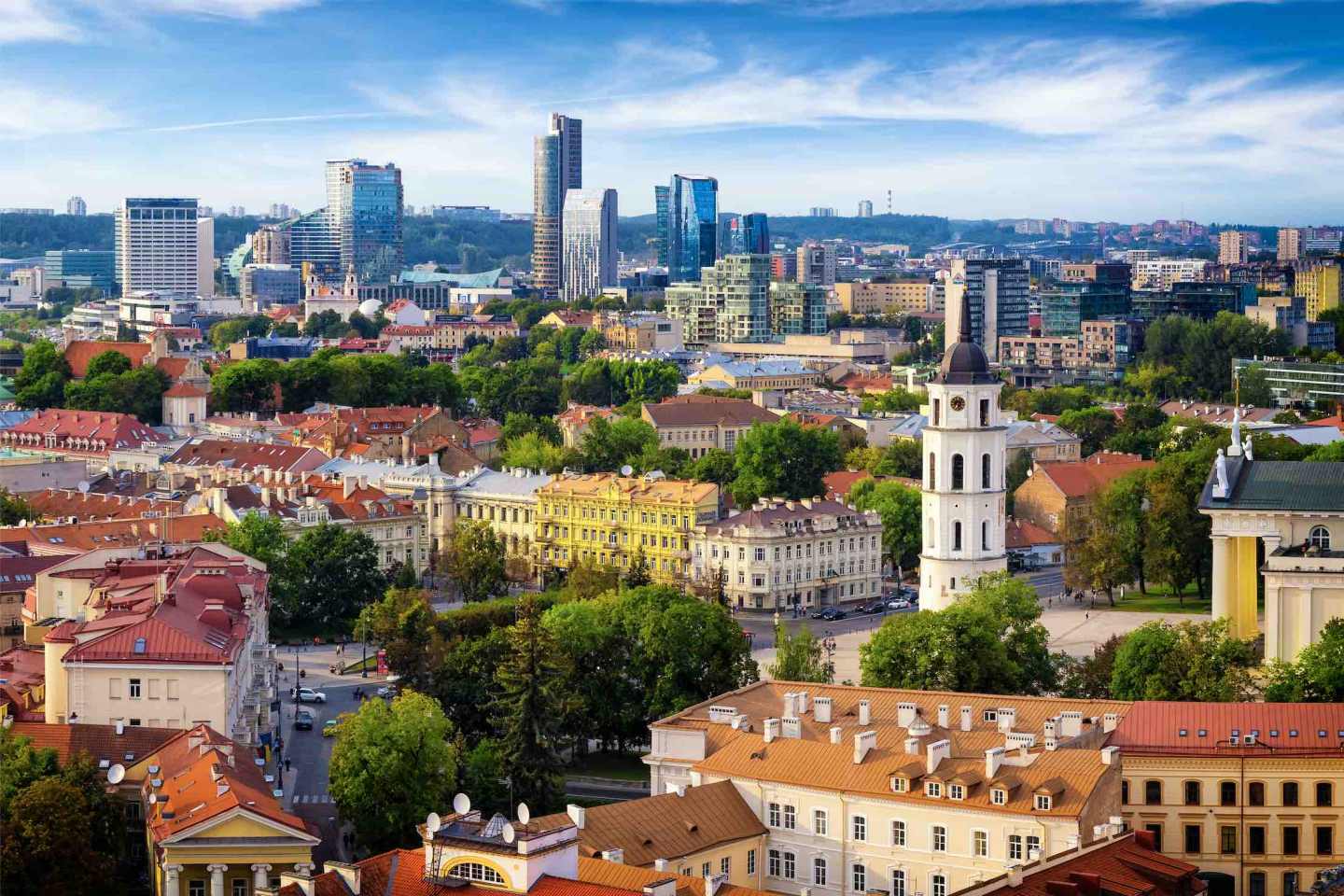 Lithuania is a country in northeastern Europe.
It is well-known for its lakes, flatlands, and abundant forests. It also has world-famous sandy beaches and the Curonian Spit, which attracts many tourists.
Key Industries
The manufacturing sector is the key industry. As a matter of fact, there are over 900 food processing companies in this country. It also produces a wide array of goods. These products include fruits, fish, meat, veggies, as well as spices. Also, Lithuania supplies chemical products to many of its trading partners. Moreover, farming, finance, tourism, and ICT are all other major sectors.
Neighborhoods
Lithuania is the largest of the three Baltic States. Given that it's a Baltic State, the Baltic Sea is to the west. A further four countries surround it: Latvia to the north, Belarus to the east and south, and Poland to the south and southwest. Russia, of course, is to the west.
Vilnius is the capital city, and it is pretty extensive, covering an area of 250 square miles. In fact, Vilnius was the first Baltic city to invest in long-term tangible assets. Furthermore, this city has well-known buildings, such as the Mickiewicz Museum, Church of All Saints, and The National Museum. This city is also the cultural center of the country.
Trends
Tourism is a rising primary industry. Hence, there has been growth in the policies in the tourism sector. There has also been an increase in rural tourism, which has posed a few challenges. Still, more and more people are interested in exploring the country's crafts, culinary heritage, and other rural traditions.
This country works along with neighboring countries in the Baltic Sea. Thus, it aims to achieve UN Sustainable Development Goals relating to tourism.
Benefits and Strengths in the Market
One of the strengths in the market is the rising Fintech sector. This sector uses computers in order to automate banking and finance. All in all, this is a new and emerging sector. Businesses use Fintech in the hope that they can improve the use and delivery of their products and services to customers.
Consumer Base
Age group and income levels show consumer behavior in Lithuania. So, wealthier consumers usually gravitate to brands. That's because these customers tend to see price as a factor of quality. As a result, when they buy the more expensive foreign products, it is usually high-quality goods.
Reasons to Grow Your Business in the Lithuanian Market
There are many reasons why you should invest your business in this market.
For one thing, this country is a part of the EU. It is, in essence, one of the fastest developing countries there. To add, the taxes in this country are favorable to business start-ups. Also, start-up companies receive support regardless of the length of time the business has been in operation.
Do you want to start a tech company? This country is full of tech talent. It also has one of the fastest internet connections in the world. The people are also creating new and improved tech-based products. This country is one of the largest Fintech hubs in the EU, judging from the number of licensed companies. It is the perfect place to invest in a tech-based company.
Moreover, the government has introduced a start-up visa for foreign investors. This visa gives persons who want to establish a business a permit to live there. It is low cost and easy to register a company in Lithuania.
About Market Research in Lithuania
Are you having thoughts about starting your company here? We can provide Quantitative, Qualitative, and Strategy Research for your business entity. We also offer Focus Groups, and we do Interviews and Surveys to help guide your business to succeed.