Market Research in Bosnia and Herzegovina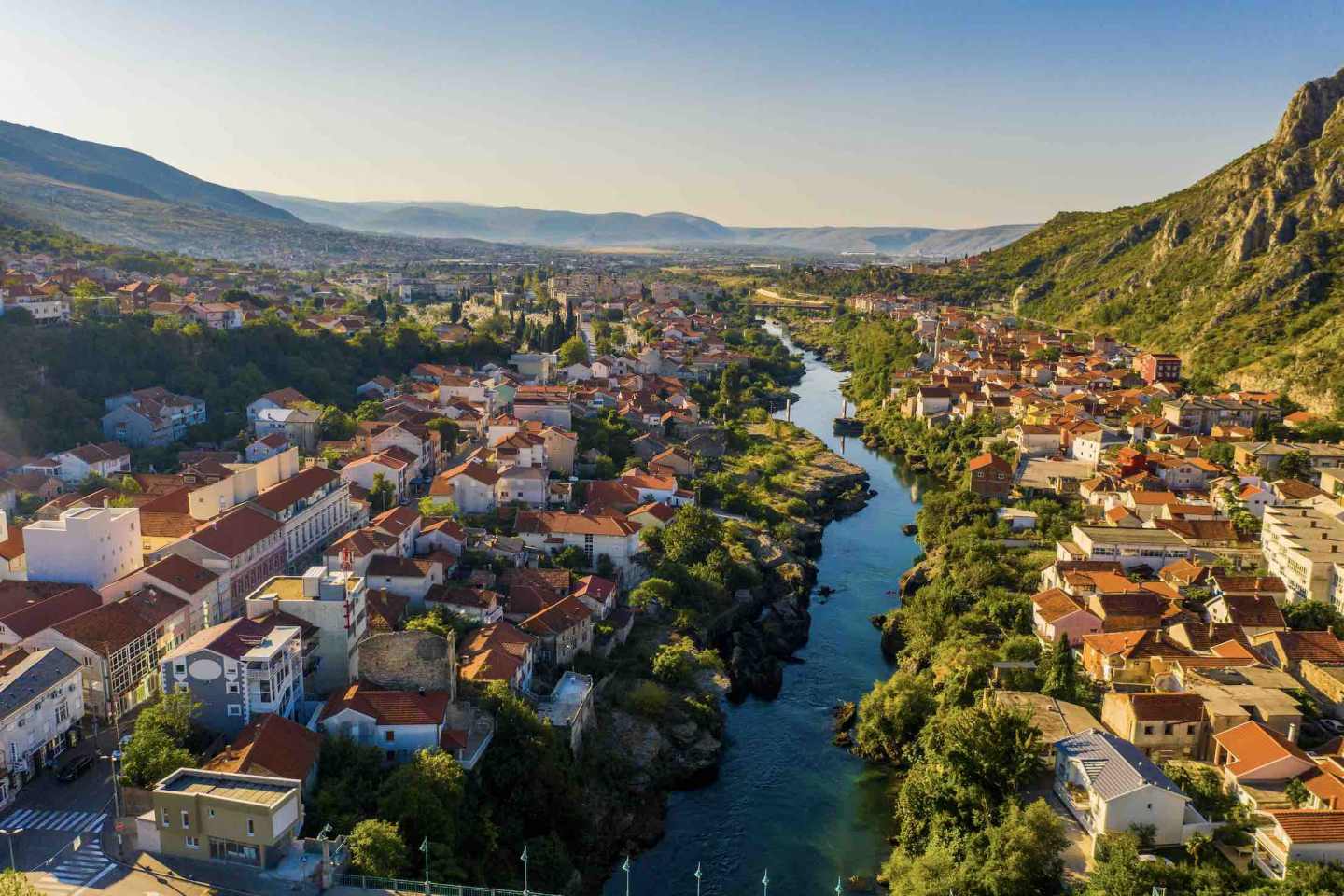 Bosnia and Herzegovina, also called BiH or Bosnia, is in southeast Europe on the Balkan peninsula.
It is to the west of Serbia and south of Croatia.
Key Industries
The service sector, which spans trade, transport, and construction, contributes to more than half of the GDP. It also employs most of the workforce.
The industry sector is the second largest one. BiH produces wood, steel, coal, lead, and zinc. Bosnia also makes furniture and other wood products.
Agriculture is also a central part of the economy. About one-third of its land is for growing crops or used for pasture. The most fertile lands are in the north of the country. Some of the main crops grown include corn and wheat. Tobacco is also grown in more sheltered areas. Sheep are the primary livestock.
Neighborhoods
BiH is very mountainous.
Sarajevo is the capital and largest city. It is also known as the "Jerusalem of Europe" due to its rich history and museums. This city is a political, social, and cultural center with a notable influence on the broader region's entertainment, media, fashion, and arts scenes. It has diverse religions and cultures, and many faiths coexist within the same places. The city is also known for its many lookouts. These views are popular among tourists. The most robust economy within BiH is in this city since it has many large sectors. Sadly, air pollution is a big problem within this city, due to its industry. BiH is one of the most polluted countries in Europe.
Another major city is Tuzla. Industry is also its main sector, and it has a Soviet appearance. Thus, it's not the prettiest spot in BiH. Despite this, it has a rich history. There is evidence to suggest that it was a prosperous Neolithic settlement. Salt production within the city is a leading source of income. There are extensive salt deposits beneath the city. The name Tuzla stems from the word "tuzia." This is an Ottoman Turkish word for salt mine.
Trends
Bosnians love football, like most people in Europe. All villages in BiH have football fields.
The people of BiH are warm and selfless. They are always willing to lend a helping hand. The atmosphere in the country is quite relaxed. As a result, many people take strolls down promenades (korza). Also, people love to spend hours chatting in cafés/bars (kafići). Thus, meetings over coffee are commonplace.
People pay attention to personal looks and wealth. People tend to show off material things.
Benefits and Strengths in the Market
BiH is open to foreign investment, and it offers a very liberal trade regime. Its rich natural resources make it ideal for various businesses. There are many opportunities in multiple sectors.
For example, it has room for suppliers in the metal-based industry. Another example is in the energy industry. The country can also undertake projects such as constructing and upgrading power plants. There are many business prospects in other sectors.
BiH also has a strong diaspora. Emigrant workers contribute to the country's economy, which is an added benefit.
Consumer Base
Consumers in BiH prefer in-person shopping versus online. A few people use the internet for shopping and the payment of bills. Despite this, they are still willing to pay for online content. Examples include music, apps, and software. Most people use their mobile phones to pay for purchases. The second most popular method is credit cards.
Reasons to Grow Your Business in the Bosnian Market
There are many business prospects for well-prepared exporters and investors. Foreign investors enjoy the same rights as citizens. They're taxed at lower rates and have the benefit of a sound legal system. The country also has a well-educated and highly skilled labor force.
About Market Research in BiH
Quantitative, Qualitative, and Strategy Research is crucial. Businesses should carry out these checks to determine the best market entry strategy.
Market entry in BiH is like many other countries. It is essential first to visit the country. A visit allows businesses to gain helpful industry contacts, which will aid market success. Local partners also help build relationships and find market openings.