Investment Technology Market Research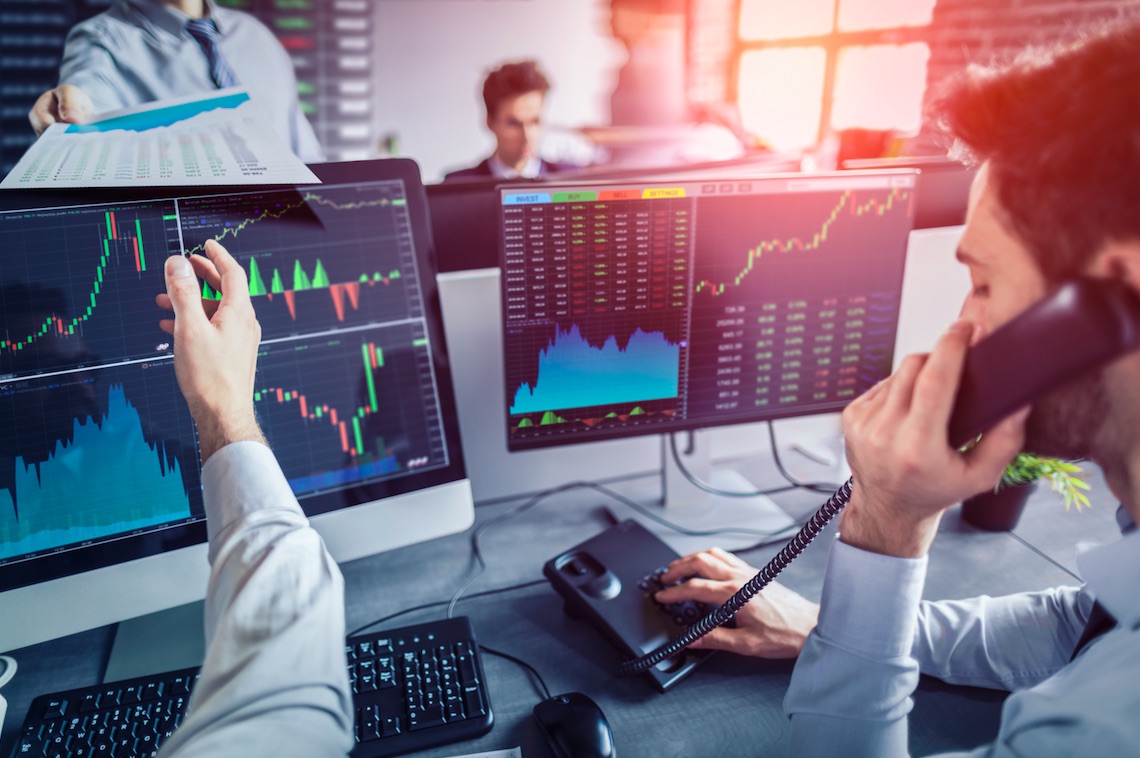 Investor resource providers, brokerages, and large institutions once controlled the industry. They have offered their services to retail investors in the same way for decades. Then, from about 2014, fast, agile InvesTech startups began disrupting the status quo. They started to claim their share of the market.
For the most part, these startups use algorithm trading (also known as algo trading). This platform uses advanced mathematical models to make quick trading decisions. It is a method of executing a large order that is too big to fill at once. It sends small slices of the order out over time. When traders use this technology, there's no longer the need to watch the market. They also don't need to send out small manual orders.
Investment Tech Opportunities
Investors no longer need the big players in the industry to access financial information. The same goes for trading platforms and software for charting. Every day, new InvesTech firms are cropping up to serve individual investors. The traditional financial service providers are now under pressure. They have to modernize their products and services and provide better solutions for their clients.
Another opportunity exists in the financial information niche. A corporate news release has the power to drive large movements in share prices. These movements are rooted in investor behavioral traits. Investech firms are the link between individual investors and the financial news. They allow investors to customize the information coming to them. Each investor receives a customized stream of relevant news items.
The third opportunity is in trading platforms. In the past, individual investors could choose between two options. They could open a trading account with one of the large banks or financial institutions. They could also get guidance from an authorized broker in exchange for an enormous commission fee. As an alternative, they could open an online trading account. The fees for such accounts are much smaller. However, they lack the advantage of a professional advisor. InvesTech bridges the gap. It provides platforms with small fees tailored to the needs of individual investors.
InvesTech Challenges
The first challenge of Investment Technology firms is finding skilled, experienced employees. Relevant talent will often command higher wages because their opportunity cost is high. However, if an InvesTech firm can find such talent and invest in it, the return on investment will be high.
The Investment Technology sector also has very high startup costs and operating expenses. Apart from the high cost of talent, the cost of data and other services is astronomical. One example is the cost of adding stock quotes and fundamental stock data to a website. InvesTech firms are working on tighter budgets as the costs rise. Funding is also becoming more challenging. They are adopting leaner business models. These models enable them to run with more efficiency and force them to get creative in the way they operate.
Sometimes the target market for the Investment Technology sector favors inactivity over innovation. This sector tends to highlight security and dependability. Therefore, any changes come with potential risks in the eyes of the target market. Converting their target market of financial service professionals is an uphill task.
How Market Research Can Be Useful
Market research is vital for firms considering investing in the InvesTech sector. It provides data that is unavailable to competitors. Firms can use this data to strengthen and improve various aspects of their business. A business can also use market research as an indicator, to tell them where to go next. Business owners are involved in their companies, so it's hard to have an objective view. Market research provides that objective view.
Market shocks such as Brexit show that the global business environment is unpredictable. Organizations need to seek informed and independent research. Such research will help them make investment decisions. It will also help them choose when to enter new markets.
Market Research uncovers insights into new technologies and digital disruption.  It can discover unmet market needs and insights for competitive advantage.
About SIS FinTech Research and Consulting
SIS FinTech Research provides Data, Innovation and Strategy solutions to capture market opportunities.  Our FinTech Research division focuses on strategic analysis of customers, competition and global markets.  We provide the global scale, experts and tools to uncover strategic insights that create competitive advantage.