Paraffin Market Research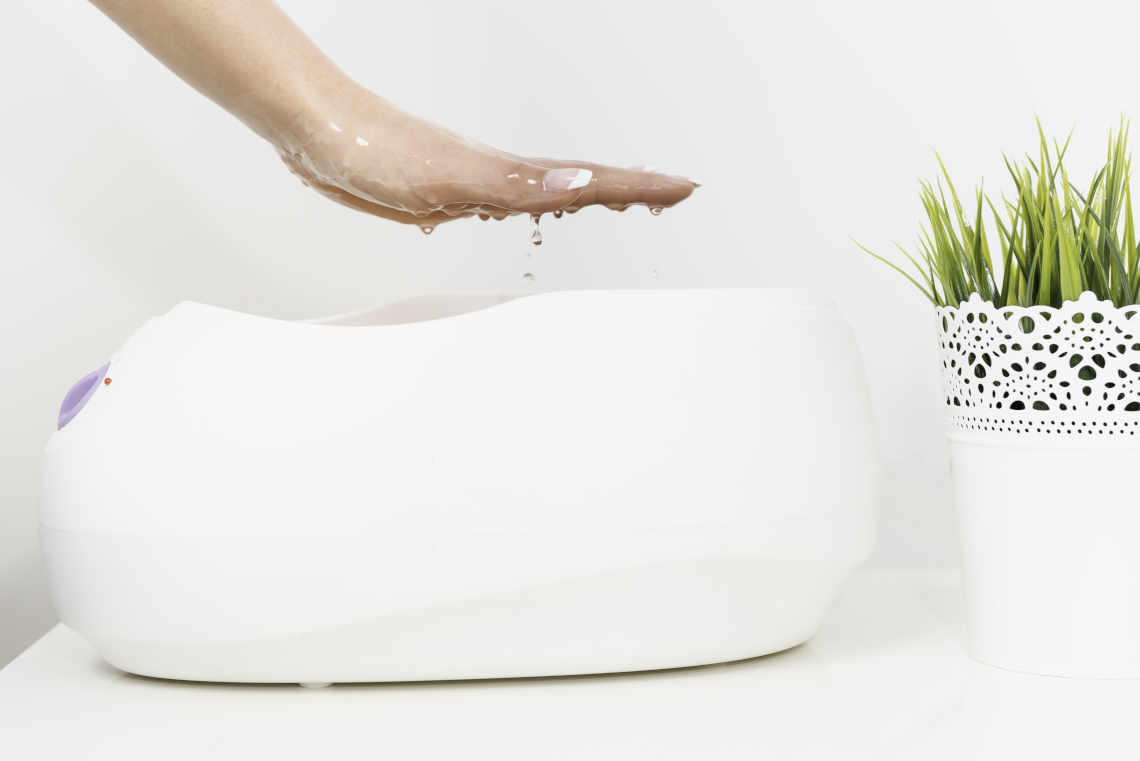 Paraffin is key in a variety of industries such as cosmetics, pharmaceuticals, and textiles. This makes market research vitally important for businesses competing in the sector. By exploring the market trends, consumer preferences, and the competitive landscape, companies and investors can gain invaluable insights to make effective decisions, and identify potential opportunities for growth.
What is paraffin market research and why is it important?
Paraffin market research provides business owners and investors with insights into the market such as supply-and-demand dynamics, size, growth trends, competitors' activities, and consumer habits that can help them identify opportunities for expansion. Knowing how demand is shifting within each segment of the paraffin industry allows businesses to make informed decisions that will drive their success in this sector.
Conducting market research is important to businesses and investors alike for the following reasons:
Paraffin market research provides businesses and investors with comprehensive insights into the market's inner workings, from size to growth trajectory and supply-demand dynamics. With this knowledge, companies can make well-informed decisions, spot possible expansion chances, and stay ahead in their respective industries.
Organizations can gain an understanding of customers' needs, preferences, and habits. This knowledge helps companies design products that satisfy their customers' requirements, resulting in greater customer satisfaction, higher sales volume, and an increase in revenue.
With Paraffin market research, companies can gain a decisive edge over their competitors by discerning the latest market trends and consumer attitudes.
Paraffin market research helps companies reduce risks, providing sharp insights into potential problems and prospects in the industry. With these evaluation results, businesses can create alternative plans to adjust to any changes in the marketplace quickly. Risk mitigation is easily achievable when leveraging this powerful tool for your business strategy.
Opportunities and challenges of paraffin market research
The paraffin market has been growing rapidly in recent years. However, the industry also faces several challenges that can hinder its growth and sustainability. Consequently, the most important opportunities and challenges to consider in this industry are the following
Opportunities
By carefully researching the paraffin market, companies and investors can identify future industry developments such as new applications or increased demand in certain regions. As a result, companies and investors are better prepared to outperform the competition and take advantage of the most profitable markets at the right time.
With paraffin market research, businesses and investors can obtain a comprehensive view of the existing industry demand and competition. By utilizing this valuable information, they can develop more effective production, pricing, and marketing strategies that will optimize their success in the long run.
By utilizing paraffin market research, companies can gain insights into consumer preferences and trends that will enable them to develop innovative products.
Organizations can effectively reduce the risks and uncertainties associated with paraffin market investments by conducting comprehensive research. This allows for informed decisions when it comes to resource allocation, thus cutting down on costly missteps that could have been avoided.
Paraffin market research helps entrepreneurs and companies capitalize on fresh business opportunities by pinpointing potential partners and collaborators in the field. Through these partnerships and collaborations, businesses can develop growth strategies that will generate ground-breaking innovations for their industry.
Challenges
The paraffin market is in constant motion, and developments can happen rapidly. Therefore, keeping up with the latest trends and changes in demand can be challenging, and companies need to be flexible and reactive.
In the highly competitive paraffin market, it can be difficult to stand out and thrive. It is essential for businesses in this space to distinguish their product or service from others, while also recognizing new opportunities that could prove advantageous.
Companies that operate in the paraffin market must remain up to date on changing regulatory and environmentally-conscious standards. As concerns regarding sustainability become increasingly prominent, greater oversight of production processes may be implemented, which could potentially drive up costs and affect demand for paraffin products.
Current market trends and developments of paraffin market research
Dramatic advancements in the paraffin market are constantly emerging with current trends and developments pushing it to new heights. For example:
Natural and organic paraffin wax is becoming increasingly popular as consumers become more aware of the environment. This rising trend towards sustainable, eco-friendly products shows a rise.
As organic and natural beauty products grow increasingly popular, the need for paraffin wax has never been greater in the cosmetic industry. This crucial ingredient offers a variety of benefits such as hydration and comfort.
Crude oil price changes can have an extreme effect on the cost of paraffin products as they are a result of crude oil refining. This has major implications for the bottom line of paraffin wax producers.
Future Trends in paraffin market research
As paraffin market research is set to continue gaining traction in the years ahead, it is vital for businesses and investors to stay abreast of upcoming trends. These include:
Demand for paraffin in the cosmetics industry is expected to continue rapidly growing since it is a key ingredient used in creams, balms, and other beauty products. As consumers become more conscious of opting for natural and organic cosmetics, they may also gravitate towards natural and organic paraffin wax products instead. Therefore, this could potentially drive up demand even further.
As eco-consciousness swells on the modern consumer landscape, paraffin wax is becoming increasingly sought after as a viable substitute for petroleum-based products. This rising popularity of paraffin could prove especially significant in the packaging industry, where it can offer a sustainable alternative to plastic and contribute to more environmentally friendly practices.
As awareness of environmental issues intensifies, the paraffin industry could bolster its commitment to sustainable production practices. This can involve transitioning to renewable energy sources and decreasing waste and emissions throughout manufacturing processes.
Enhancing technology continues to revolutionize the production of paraffin, allowing for greater efficiency and cost savings.
As developing countries progress, the demand for paraffin is likely to increase. This could be exploited by the packaging industry as well as those specializing in cosmetics manufacturing, allowing them to capitalize on this opportunity.
SIS International offers Quantitative, Qualitative, and Strategy Research. We provide data, tools, strategies, reports and insights for decision-making. We conduct interviews, surveys, focus groups and many other Market Research methods and approaches. Contact us for your next Market Research project.
Contact us for your next Market Research Project.